Reading graduate, Jay Lee, tells CONNECTED how his determination to find an opportunity amidst the chaos led him to turn his redundancy – caused by the COVID-19 pandemic – into the chance to create his now thriving business.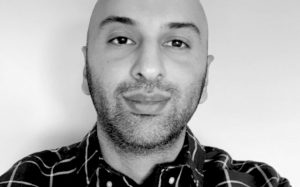 Jay studied a BSc Business and Management degree at the Henley Business School and looks back on his three years here as some of the most memorable of his life. From the people and the culture, to the fantastic facilities on offer, Jay attests that he "honestly loved every moment" of his time here.
Since graduating, Jay's career has gone from strength to strength, spending the last four years working for a large bank, first as a mortgage advisor and then as a fraud investigations specialist – but all of this came to a dramatic halt when he was made redundant as a result of the pandemic.
Jay tells CONNECTED how he turned losing his job and being stuck at home during lockdown into a positive opportunity to start a new business, and shares his advice for anyone who finds themselves in a similar position.
Unemployment in a pandemic
Jay enjoyed his work at the bank, feeling that he was genuinely able to help people, and was left devastated when he was suddenly made redundant.
He said: "As COVID-19 began spreading, it created a lot of uncertainty in the UK and around the world. At the start of lockdown in March 2020, my team were reassured that our jobs were safe, but just two weeks later we were called to a team meeting and were told that the whole team was being made redundant.
"Losing a job can be devastating at the best of times, but losing it during a pandemic and a national lockdown was extremely scary and disheartening.
"I had lost my only source of income and looking for a job simply wasn't possible due to the restrictions of lockdown. I was worried for my family as I felt that I could no longer provide for them – I didn't know how to fix the situation."
Taking the plunge
Jay recalls how he decided to make the most of the free time he now found himself with to learn new skills and try to generate a small income. He had no idea that he would create a prosperous business instead.
He said:
"I honestly don't think I would have even considered starting a business if it wasn't for COVID-19. Before the pandemic, I was enjoying my work, but losing my job put things into perspective; it highlighted to me that even jobs with the biggest corporations in the world aren't always secure.
"It made me realise that having some security or a second income was important to me should something similar ever happen again.
"So I decided to learn new skills such as website design by following free online tutorials, and then I realised I could combine these skills with my qualifications and experience as a mortgage advisor. Thus uAcademy was born."
uAcademy offers online courses to help people train to become mortgage advisors. Jay explains the philosophy behind his business model:
"Having lost a job myself, I know how disheartening it is to be unemployed, and this was a key driver behind my decision to offer my courses for a fraction of the price you can find elsewhere.
"I ran a small survey for people that signed up to the website at the start of the UK's first lockdown. In total, 209 people were surveyed, with 67.6% either furloughed or recently made redundant at the time they signed up. I wanted to be able to help people in similar situations to me by providing affordable courses."
Jay intended to create a small business that would generate some income to tide him over for three-six months, but he had no idea just how far his business was destined to go.
He explained: "I had only been running uAcademy for a matter of weeks before I was earning enough to pay my bills. I was then featured on the BBC's website which helped my business to skyrocket.
"I continuously receive fantastic feedback from my students, and this makes the work I'm doing feel worthwhile.
"I'm fortunate to have started the business during a time when the pandemic has created an enormous demand for online learning due to lockdown, and the additional free time some people have found themselves with."
Inspiring others
Jay has found an unexpected benefit to his venture – inspiring other people.
He said: "The survey I ran at the start of lockdown implied that a lot of people who signed up to uAcademy were looking to change careers, or to learn skills to make them more employable in the future.
"I also received emails from my students who wanted to set up their own mortgage advisory service from home as I did, or to start similar businesses but teaching topics such as horticulture, hairdressing and acupuncture.
"It's incredible to see how my story has inspired so many others to start a business and I'm still helping some of those people now, by providing advice based on my experience and the obstacles I faced."
For anyone who finds themselves in a similar position to Jay, he is happy to share his newfound wisdom gleaned from personal experience:
"I think it's important not to worry. I know this is easier said than done, but it's easy to get into a cycle of worrying and not being productive.
"There are various ways you can make money by utilising the skills you already have, or by learning new ones. Take the time to develop new skills and improve your CV to help with future job prospects. Or, if you are tempted by starting your own business then start by researching the industry and your competitors and learn as much as you can about running a business. Being a business owner is challenging, and isn't suited to everyone, so it's important to do research first."
Jay credits his time at Reading with giving him the confidence to take the plunge and create a new opportunity in a time of crisis:
"My time at Reading gave me the building blocks to start up this business and the confidence to just go for it. I honestly don't think I would have had the confidence, determination and willpower to start something like this without the life lessons I learnt whilst at Reading."
Discover how our other alumni have been making an impact during the pandemic.