At the University of Reading, we believe that business and research can be harnessed as a force of good to help solve the world's most pressing issues, and that the solution to such challenges lies with people and their ideas.
And that is why we, in partnership with Paul Lindley, founder of Ella's Kitchen, have decided to launch a new competition called just IMAGINE if…
What is the aim of the competition?
You and your idea
Our mission with just IMAGINE if… is to identify and help develop extraordinary ideas.
Our vision is that these ideas will help to support one or more of the UN's 17 Sustainable Development Goals.
If you are:
A company
A partnership
A not-for-profit organisation, or
An individual
with an extraordinary idea,that will help to alleviate one of the UN's 17 Sustainable Development Goals, but you need research input to help it grow, we would like to hear from you.
The prize
The prize is a unique opportunity to access bespoke research, designed to significantly move your idea forward. The research will be whatever we agree will best help your idea become a reality.
It could be support from a PhD, a Masters, an MBA, or a specific in-the-field evaluated trial. It could be business model planning and strategic support, longitudinal impact modelling, short-term proof of concept, or feasibility evaluation. It could be designed to attract investors, grant givers or Government support, it could include co-creation of a Minimum Viable Product, to secure a Knowledge Transfer Partnership with the University or simply include access to world leading experts in your sector.
Up to a total value of £75,000, we will commission whatever research we agree best matches the idea's development needs.
In addition to the research, you will have access to coaching and support from leading academics, business experts and social entrepreneurs, all committed to helping make your idea work.
How to enter
The competition is now live for entries, to be submitted via our online form, which can be accessed, along with full competition terms and conditions, here:
Enter Now
The application form is comprised of two parts:
A written idea outline in no more than 1000 words, which needs to demonstrate the idea is a sustainable business model, both scalable and self-supporting.
A short (no more than a minute) filmed spoken pitch explaining how you feel your idea will make a difference to society and what impact the research prize will make.
The competition entry deadline is midnight (GMT) on 31 December 2018.
Ten or more finalists will be announced on Monday 21 January 2019.
Each finalist will be paired with an eminent business person or entrepreneur who will coach and support them with the development and presentation of their idea. All finalists will be asked to deliver a ten minute presentation on their idea at the just IMAGINE if… event on Thursday 28 February 2019, and the winner will be announced at the Gala Dinner later that evening.
We look forward to receiving your entries to this exciting competition.
Our Supporters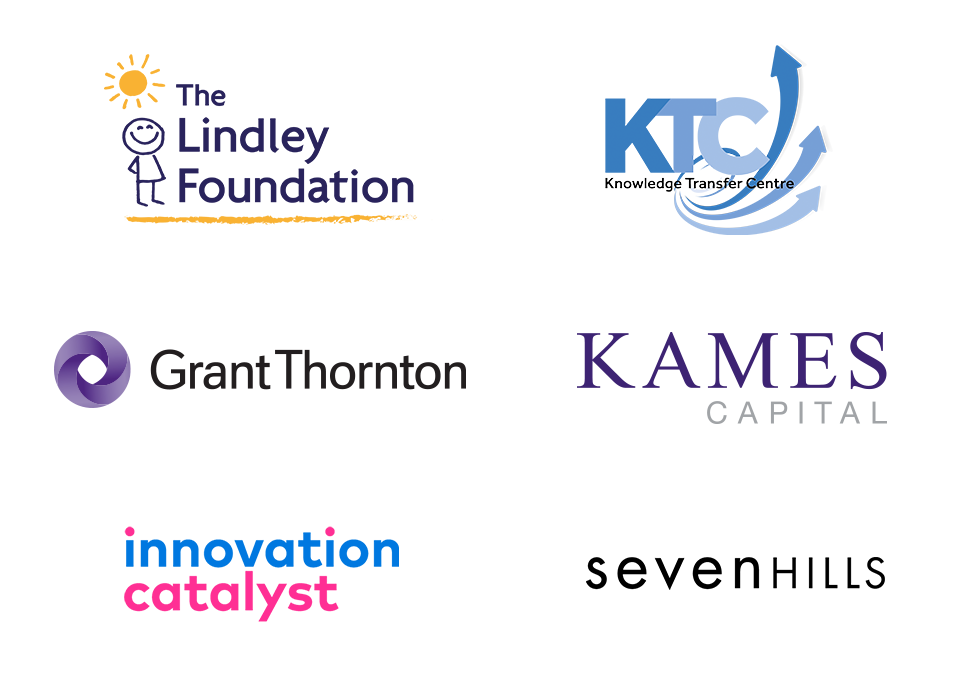 I support just IMAGINE if… because