It's dusk outside. Annie has her laptop plugged in and a stack of books next to her. She's got a deadline looming and she finds it easier to focus when she's working in the Library.
Annie needs a particular book, but she's not the only one with an essay to hand in. There are 86 people on her course, all needing the same textbooks. Sometimes there just aren't enough copies to go around. She'll be working late into the evening tonight, hoping that the book she needs will become available.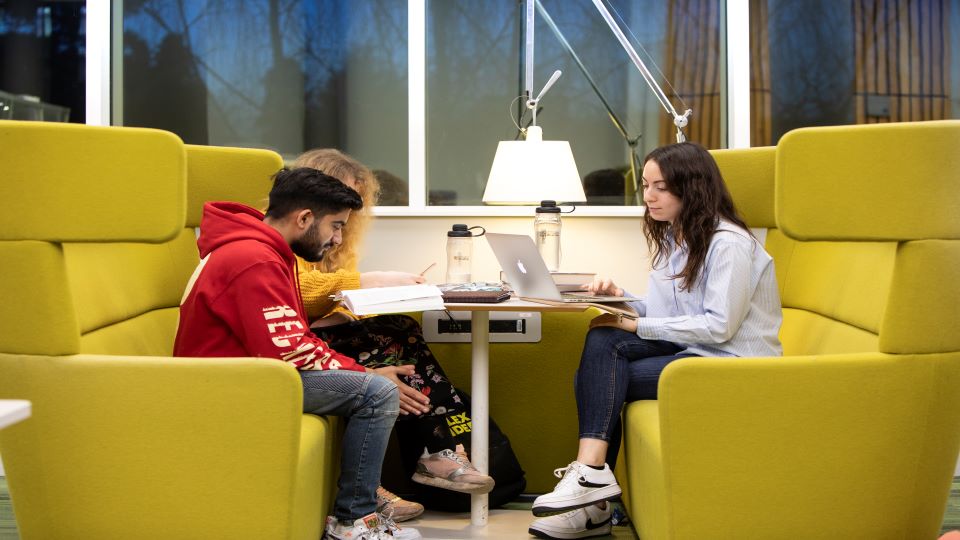 Even though she has a part time job, Annie can't afford to buy her own copies of textbooks. Her situation isn't exceptional, it's the norm these days. Many students like Annie absolutely rely on the Library and its vital resources to help them complete their degree.
"I rely on the Library and I'd be completely lost without it".
Major building work to improve the study space in the Library is now complete. The new-look Library combines the traditional and crucial functions for book and journal access alongside greater digital access, group study spaces and individual study pods. It's an incredible building and it's busier than ever.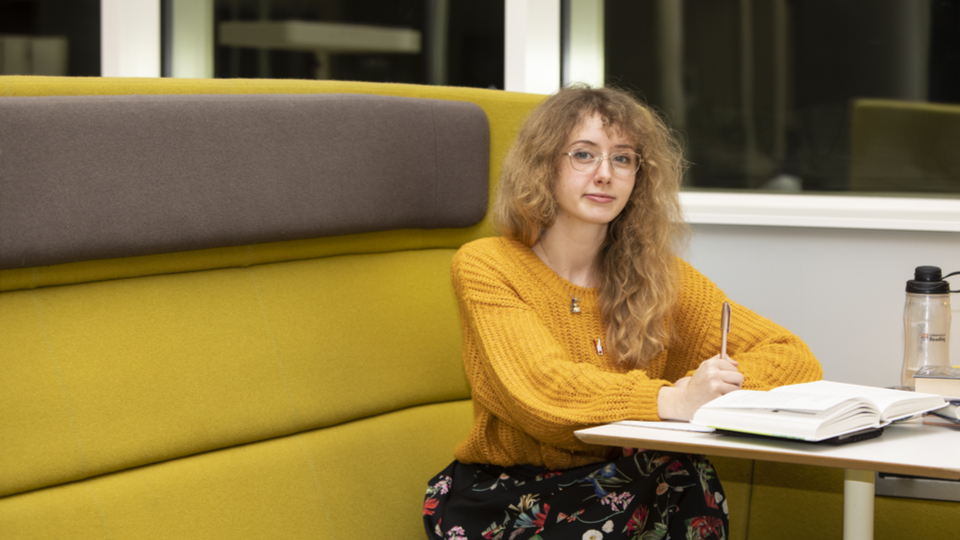 Demand for books and journals is at an all-time high. But you can help students like Annie to access the learning resources they need. Your gift will provide more copies of library books in high demand. Your support will mean students won't have to worry about getting hold of essential textbooks on their core reading lists.
Your generosity will enable students to get the most out of the Library and its resources. Add a message of support too, and a bookplate with your message will be placed in a book in the Library and will inspire current students.
How your gift will help:
£500 will fund a year's subscription to an online journal
£120 will provide a whole class with digital access to an e-book
£75 will buy a copy of an essential core textbook
£40 will cover the average cost of a library book