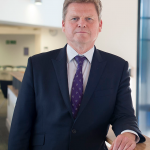 Robert Van de Noort, Vice-Chancellor
University Executive Board
Robert Van de Noort studied History at the University of Utrecht and Archaeology at the University of Amsterdam. Before joining the University of Reading in 2014, he worked at the British School in Rome (1988-89), the Rotterdam Archaeology Unit (1989-1991), the University of Hull (1992-2000) and the University of Exeter (2000-14), where latterly he was Dean of the College of Social Sciences and International Studies.
Robert is best known for his research into the archaeology of marine, intertidal and terrestrial wetlands, especially around the North Sea Basin. He directed multi-organisational fieldwork projects in the Humber Wetlands and at Sutton Common in South Yorkshire (both funded by English Heritage), and he was the PI of the AHRC-funded experimental reconstruction of a Bronze Age sewn-plank boat at the National Maritime Museum Cornwall. During the last two decades, he has won major research grants totalling £2.65 million from external organisations.  His most recent monographs are North Sea Archaeologies: A maritime biography 10,000 BC-AD 1500 (OUP, 2011) and Climate Change Archaeology: Building Resilience from Research in the World's Coastal Wetlands (OUP, 2014). Robert is a Fellow of the Society of Antiquaries of London and a Principal Fellow of the Higher Education Academy.
Outside the University of Reading, Robert chairs the Thames Regional Flood and Coastal Committee (RFCC), which helps to provide governance for the Environment Agency Flood and Coastal Erosion risk management functions and cover all flood risks that are not the responsibility of the water companies. Robert has previous experience of chairing the committee and headed the South West RFCC until June 2017.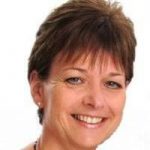 Janis Pich
Director of Estates
 Janis has been Director of Estates at the University of Reading since September 2018, and was Deputy Director with responsibility for Sustainability at the University for the previous 10 years. Having qualified as a Chartered Civil and Structural Engineer, benefits to the environment and the wider world have been an intrinsic part of her professional responsibilities. The improvements developed and lead by the Sustainability team across that time from a standing start have been amongst the achievements that the Estates teams can be most proud of. "The very significant reduction in carbon emissions and the financial savings achieved have been transformative for the University and contribute to our essence as a University with environmental credentials at our heart". Janis chairs the Environmental Management Review Group.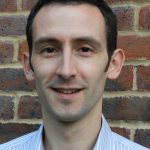 Dan Fernbank
Energy and Sustainability Manager
Dan has been Energy & Sustainability Manager at the University since 2011, leading their estate-wide sustainability programmes, delivering a 41% cut in their carbon emissions and 29% cut in their water consumption; saving in excess of £30 million in the process.  He is also a voluntary Director for Reading Community Energy Society, which to date has installed over 400 kWp of community-funded solar PV in and around Reading.
Dan is a registered Practitioner in Managing Successful Programmes (MSP), is an Associate Member with the Energy Institute (AMEI) and in 2014 completed a first class honours Environmental Studies BSc through the Open University. "The University has long been a leader in teaching and research into a more sustainable future. We are proud to be leading by example too in delivering a more sustainable, low carbon estate through the implementation of our Sustainability programmes"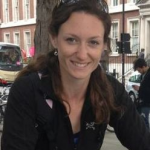 Anna Glue
Sustainability Officer
Anna joined the sustainability team over 7 years ago, she leads on the Environmental Management System, which is certified to ISO 14001 and has transitioned the system from the 2008 standard to the 2015 standard.  She is a practitioner member of IEMA with a BSc (hons) in Environmental Biology with a back ground in environmental risk and land quality. Anna has also worked on the waste management side of things and helped the University achieve its 50% recycling rate.
With an in depth knowledge of legal compliance and sustainability at the University, Anna believes that we all need to do our bit to make this world a better place for future generations, and where better to work than a university.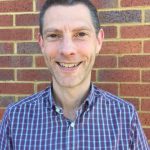 Paul Taylor
Sustainability Officer
Paul joined the sustainability team in summer 2018; and now coordinates re-use schemes, recycling facilities and waste management across the University. He has worked in estates-based settings for over 15 years, helping to improve environmental performance and develop sustainability strategy.
"I believe that strategic sustainability should focus on reducing negative impacts and encouraging positive outcomes, over the long-term; from an environmental, social, ethical & financial perspective."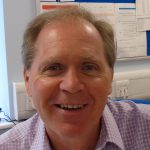 Darrell Marchand
Energy Analyst
Darrell has recently joined the team with a firm understanding of the energy and sustainability sector, his analytical skills are integral to supporting and managing the development, production and analysis of energy data. Plus reports across the University; leading monitoring and targeting of utilities consumption to continually reduce consumption, and monitoring and verify savings delivered through key energy saving initiatives.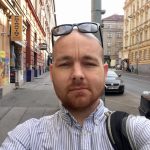 Luke Cantellow
Energy Officer
Luke leads on the energy and sustainability awareness and behavioural change initiatives across the University, engaging with University staff and students at all levels, and on an ongoing basis, to ensure that good environmental practices are embedded.
Luke works alongside the Energy and Sustainability Manager in maintaining the University's Energy Management System, ensuring good energy practice is embedded across the University. This includes the identification of opportunities for energy, carbon and water savings, and supporting the management of approved projects to ensure their successful delivery.
"We find targeting the behaviour of our employees an effective way to reduce the University's environmental impact. The focus on positive action and teamwork encourages students and staff to be an active part of our community."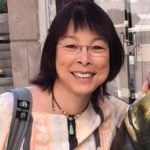 Kim Wan
Utilities Finance Administrator
Kim provides financial management and administration support in the production, monitoring and tracking of (£7m in 2017/18) the utilities, waste and sustainable travel budgets. While providing financial accounting support for all services overseen and provided by the sustainability team.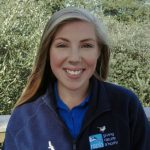 Naomi Wadsworth
Sustainability Assistant
Naomi is responsible for handling routine environmental queries and tasks across the breadth of the Sustainability Services' work. This covers waste and recycling services, environmental and energy management including supporting key sustainability events and initiatives throughout the year. Naomi also oversees the team's social media platforms and web content in order to provide timely and appropriate content for a range of audiences.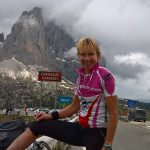 Karen Robertson
Cycle Trainer
Karen leads and delivers cycle projects to encourage as many staff and students as possible to take advantage of the great opportunity on campus.
Like the 'cycle training' which is not what you think! 'That it is for kids' or 'for people who can't ride a bike'. We promise you if you've never taken cycle training as an adult you will definitely learn something, and have a bit of a laugh. We'll even throw in a set of cycle lights for even more encouragement. Sessions are generally held on Wednesday afternoons, but other times may be possible if you get in touch with us.
Environmental Management Review Group (EMRG)
Responsible for environmental and sustainability matters, with particular regard for the University's Waste Strategy and Travel Plan. In addition it is responsible for monitoring compliance with environmental legislation and ensuring University environmental procedures meet best practice. Full membership includes staff from across the University and from RUSU to represent the student body.
Estates and Environment Committee (E&E)
Makes recommendations to UEB on strategic decisions in relation to the use and maintenance of the Estate, carbon management, space management and accommodation. This is not an exhaustive list; the full terms of reference can be requested by emailing Sustainability Services on sustainability@reading.ac.uk. Senior Staff from across the University sit on the committee alongside students representing the student body.
There is full student representation on all University committees concerned with estates, planning, finances and strategic decision making. This is confirmed by the terms of reference for all University committees.