What projects are happening, when and where?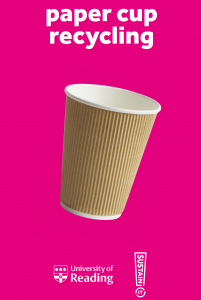 Sustainability Services has a rolling programme of upgrading recycling facilities within key buildings to help achieve the University's ambitious recycling target of 60% by 2021.
Phases 1, 2 and 3 have already covered a substantial proportion of the estate as follows:
Phase 1: ICMA, Henley Business School and Edith Morley Building
Phase 2: Palmer, URS, TOB1 (Art), Agriculture, Miller, Wager, Archaeology and Allen Laboratory buildings.
Phase 3: Carrington, London Road Campus and MERL offices, Harry Pitt, Meterology, Psychology, Polly Vacher, Harborne, Lyle, Park House and external litter bin refurbishment.
Phase 4: Chemistry/Pharmacy and Harry Nursten buildings; plus cup recycling bins in many buildings.
However, further work needs to be done to improve coverage across the estate.  Phase 5, being undertaken in 2019/20, will consist of the following:
Building
Date
Hopkins
TBC
Russell
TBC
JJ Thompson
TBC
Health and Life Sciences
As part of building fit-out
Minor upgrades to:

Foxhill House

Maths and IT

TOB2

Park House

TBC
Why is my building not on the list?
Buildings were chosen for Phases 1-4 because either staff had made us aware that help was needed to improve recycling within the building, or because environmental audits had picked up specific issues which required action.  In addition, some areas in particular are struggling with inconsistent colour coding and signage.
Unfortunately we cannot upgrade all buildings on campus in one go; however we will be continuing this process across the campuses.  If you would like to nominate your building for  future upgrades or have a specific recycling issue, please let us know at waste@reading.ac.uk.
What will happen during the upgrade?
More in accessible, centralised recycling stations will be installed in buildings ensuring that they do not block fire or access routes.
Existing containers will be reviewed, replaced or positioned, adjusted as necessary to optimise availability.
A new standard labelling system will be introduced on all new and existing bins to ensure consistency between buildings across campus which will reduce confusion over what should be put in which bin (including both pictorial and written instructions).
Desk-side bins will no longer be emptied and will be removed from offices three weeks after the centralised stations are installed (please refer to table above for dates for your building). This approach was initially adopted in Whiteknights House in 2013.
Staff are welcome to discuss any concerns in person at the information stands (please refer to the table above for dates for your building).  Staff are welcome to drop off their desk side-bin here ahead of schedule if they wish and desktop tidies will be made available.
How will I find out more information?
We recognise that we need to communicate with staff and students to keep them informed about changes in their buildings.  We have already been working closely with Building Support Officers, Health and Safety Coordinators and other key staff.  We will ensure information is made available in a timely manner about what is happening, and when it is happening.  If you have any queries or concerns, please contact waste@reading.ac.uk.
Why do we need to upgrade?
Feedback from staff and students has consistently highlighted that there are either not enough recycling facilities inside buildings, or that the system is confusing. This is not helped by a variety of different labels, colour coding and styles of bins; this project will address this issue by improving consistency across buildings on campus.
The University disposed approximately 1050 tonnes of waste in 2017/18 - enough to fill several Olympic sized swimming pools! Currently the University recycles 50% of its waste, however we could recycle more. Improving consistency and availability of communal recycling stations, and moving away from using desk side bins has shown improvements in recycling rates in other buildings on campus.
The waste which isn't recycled is sent for incineration, with a small amount (c.1%) is sent to landfill. These processes are not only more expensive than recycling (the University has to pay more per kilo for general waste disposal then recycling), but it also damages the environment by causing water pollution and creating harmful greenhouse gases.
To achieve our 60% target, we need your help! Ensure you reduce generation of waste in the first place, then reuse items whenever possible, and finally recycle materials when you need to get rid of them; and encourage colleagues to do the same. Find out more on how you can to get involved here.
Please contact waste@reading.ac.uk if you have any suggestions or concerns.