The Add Content icon allows you to upload and/or embed most types of file – for example MS Office documents, PDFs, images and other media files.
Clicking on the upload icon

 will open the Add Content pop-up page: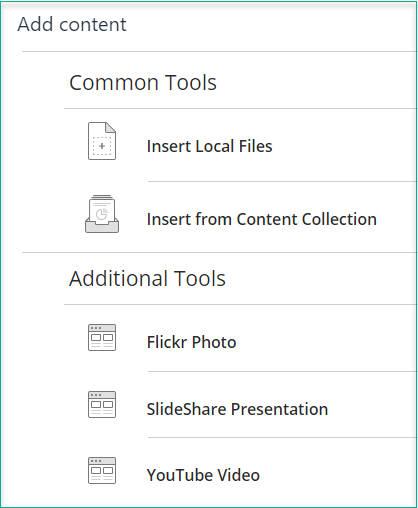 All file types are uploaded in the same way: click on Insert Local Files and browse to locate the file you want to upload.
Backboard then offers you editing options appropriate to the type of file, once it has has uploaded.
Image files
Uploaded images display in the Content Editor. You can adjust the image size using the mouse.  Right click on the image and select Image to open the image editor: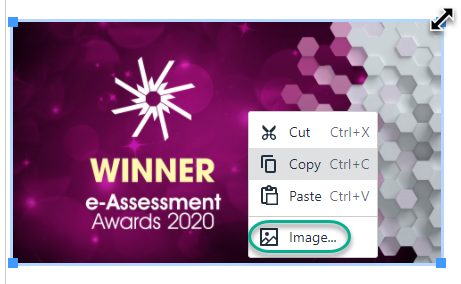 In the Insert/Edit image window you can add alternative text and change the image size in pixels.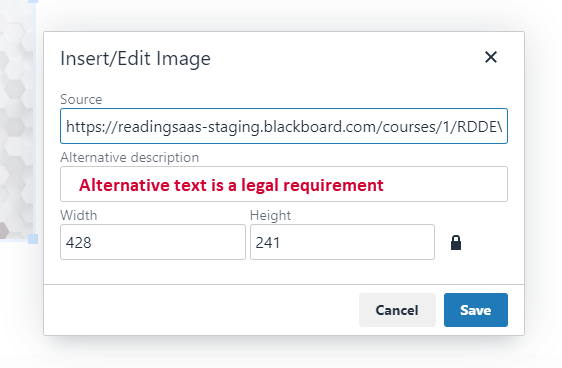 Video files
Videos will display and play in the editor.  To edit the video preferences right click on the video and select Media.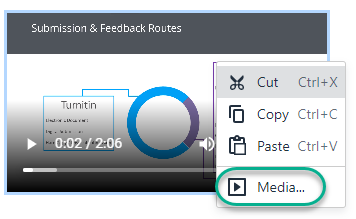 In the Insert/Edit Media window you can change the size of the player in pixels.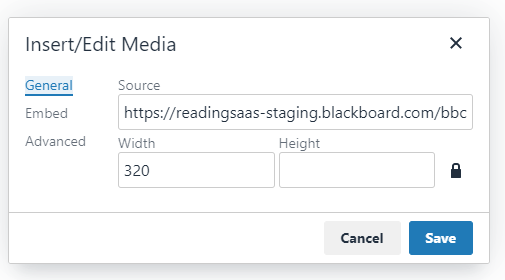 Video files should normally be uploaded to YuJa, and then embedded into Blackboard. See our guides showing how to embed a YuJa video into a
Word, PowerPoint, Excel, PDFs files
When you upload a document file, a link will appear in the Content Editor. To edit this link right click on the link and select Link.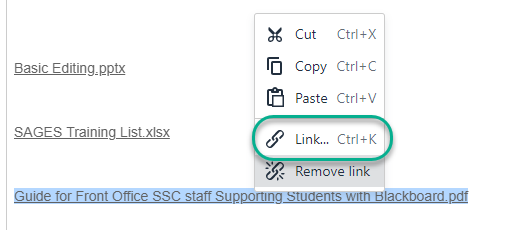 In the Insert/Edit Link window you can change the text that displays, give the link a title and chose whether it opens in the current window or a new window.