Turnitin: Create a Grading form
Turnitin Grading Forms are simple rubrics that allow an instructor to give free-form feedback (and, optionally, scores) against a predefined set of criteria.
Setting up a Grading Form
To set up a Grading Form, go into any Turnitin assignment.
Navigate to the Settings/Optional Settings, then Launch Rubric Manager.
Click on the menu icon, top left, and choose Create new grading form.
Provide a title for your grading form.
Enter a title for each criterion (this title can be up to 30 characters long), and a description.
Click on either of the + signs to add criteria.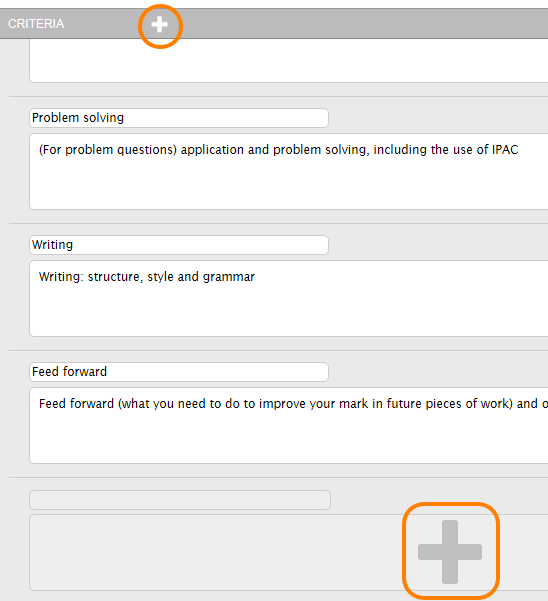 Click on the bin icon to delete a criterion.

If you will be assigning marks against each criterion, leave the Enable scoring box ticked.

Untick this box if you are providing only qualitative feedback.
Press Save to save the form.