Blackboard: Setting up links to your Talis Reading List
Help and Support: For guidance and support using the online Reading Lists system, please take a look at the online guide: https://libguides.reading.ac.uk/reading-lists/staff or contact your Academic Liaison Librarian with any questions.
Create a link to your Reading List via the Course Menu item
To link to your reading list, click on the Reading List item in your Course Menu.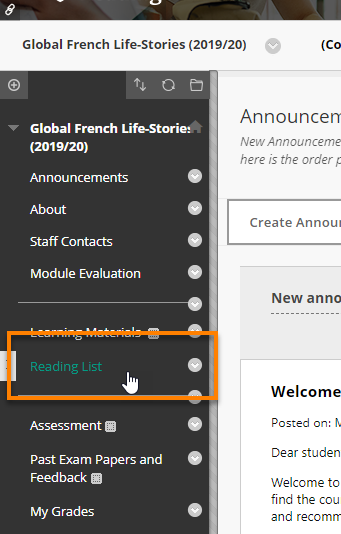 If the item is not in the menu already you can add it by clicking the Plus icon at the top of the Course Menu and choosing:
Tool Link
Give it a name (Like "Reading List")
Choose the Reading List tool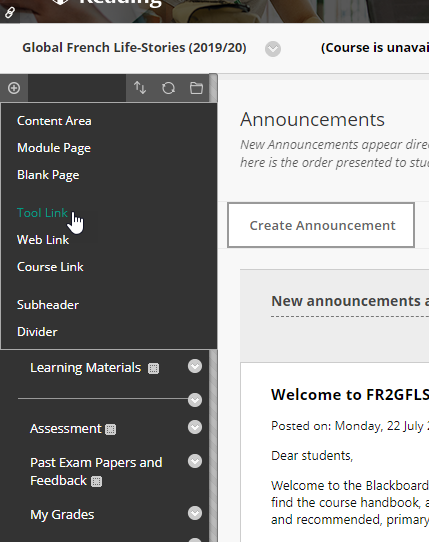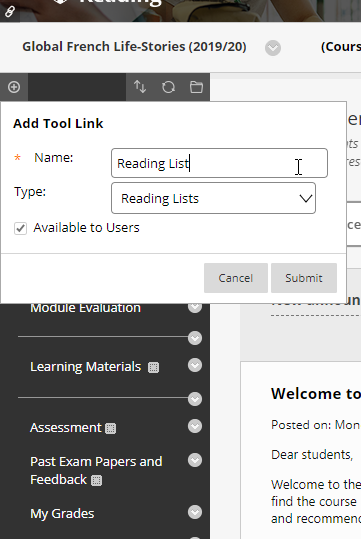 Click the link – the system will ask you to authenticate – simply use your usual Reading IT credentials.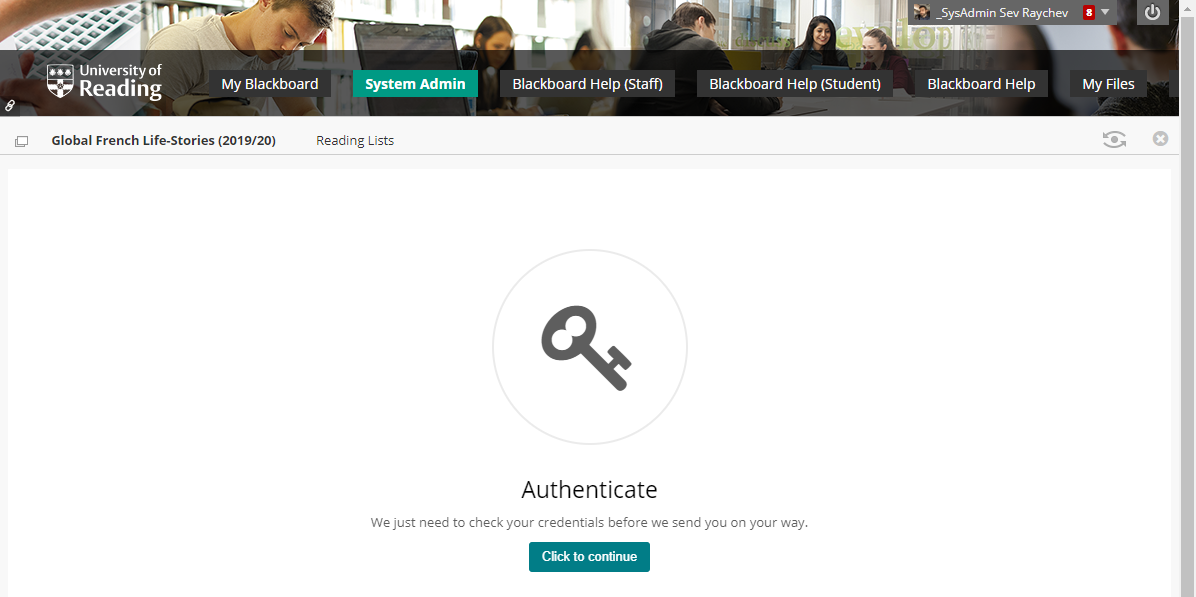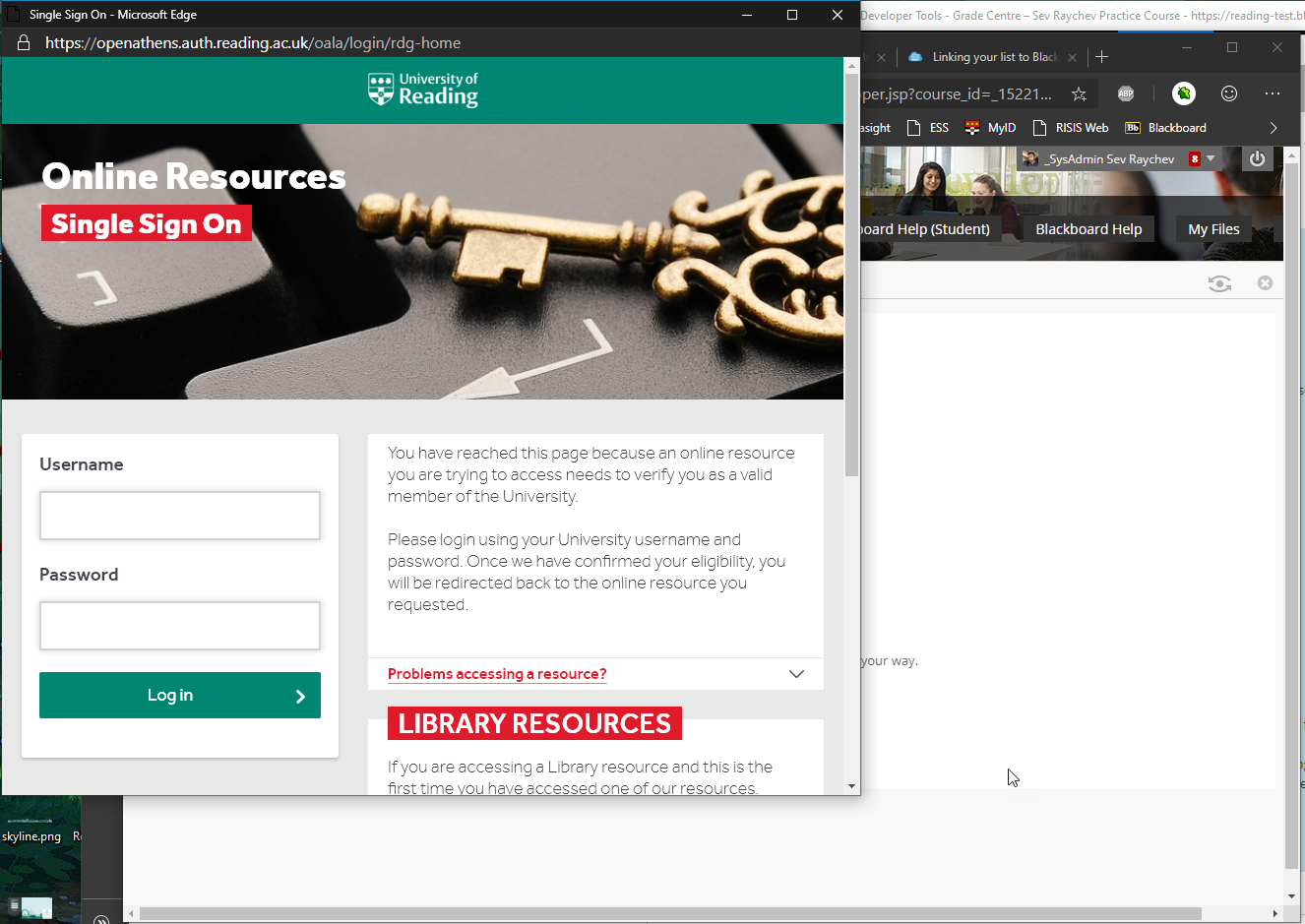 Then choose one the corresponding lists based on Course name and term and click Save.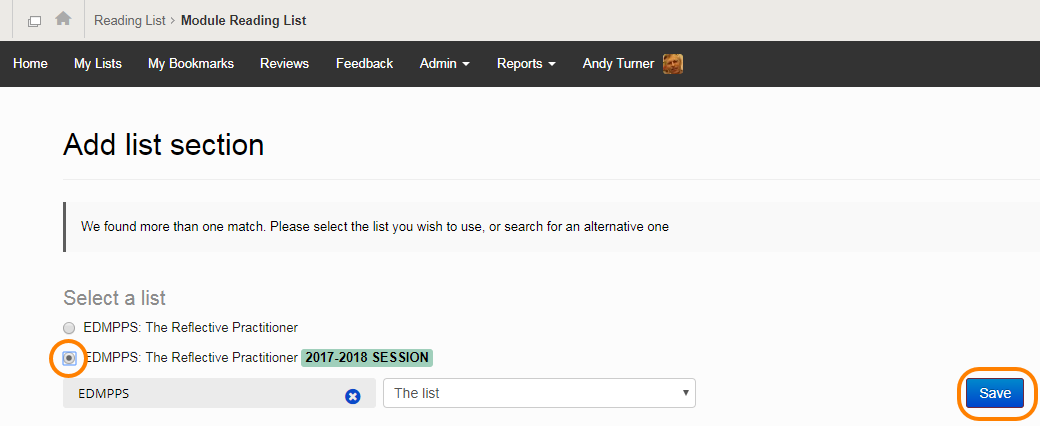 The Reading List content area on a standard course menu links to Talis Reading Lists. However, you might decide that your Reading List links could sit in an existing area of your course, such as the 'About' or 'Learning Materials' area.
This article shows you how to create a link in an existing content area.
Create a link to your Reading List inside a content area
Click Build Content > Reading Lists.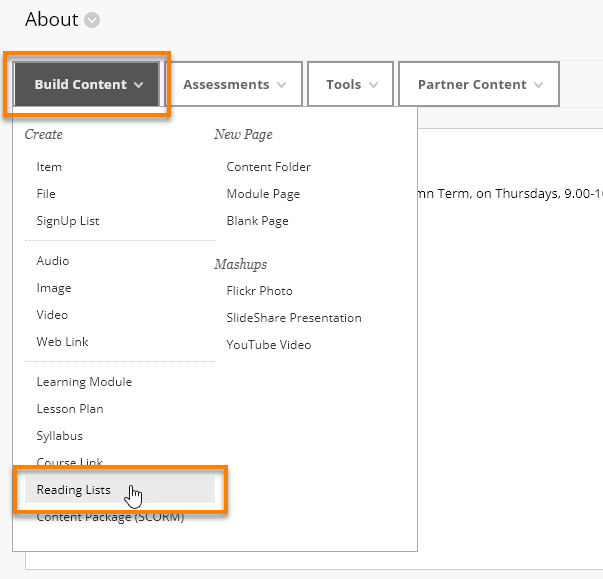 Enter an appropriate name, e.g. 'Module Reading List' and press Submit.
Click on the newly created link and follow the same instructions as above.
Click the Home icon to return to your Blackboard course.

The link to Talis is now set up, and will work for your students when they click on the link.

Online reading lists: a guide for academic staff (Library website)
Please visit the TEL website for further information on the use of Talis in Teaching and Learning