Clearing your cache in Google Chrome
When changes are made to the appearance of Blackboard pages, these changes may not be immediately visible to you in the Google Chrome browser.
In order to see Blackboard pages with the new layout, you may need to clear your browser cache.
To do this, click on the two dots near the top right of the screen.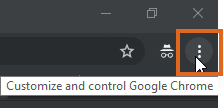 Choose More tools > Clear browsing data.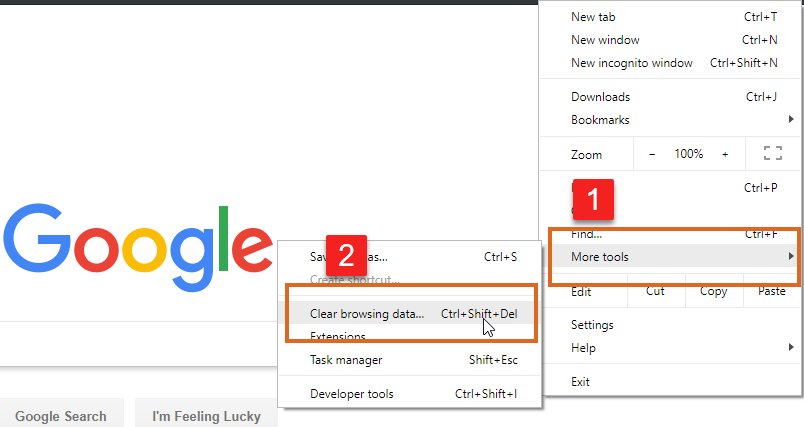 To completely clear your cache leave all 3 boxes ticked.
In most cases, to force Chrome to display the latest Blackboard design you will only need to tick the box for Cached images and files.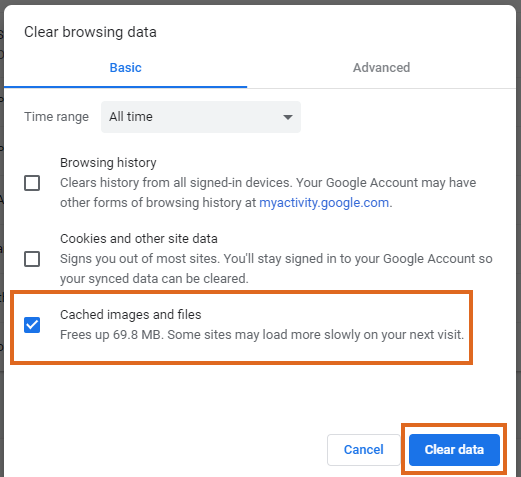 Click Clear data.
Return to Blackboard and Refresh the page.