Blackboard Grade Centre: Setting up a Turnitin Smart View
We have switched to a new version of Turnitin.
The new version of Turnitin is being used
for all assignments due 1st August or later – including coursework resubmissions and resit exams
on all Blackboard courses for 2022/23.
For help with the new version of Turnitin please see Turnitin LTI Assignments
The Grade Centre columns for LTI assignments are not given the 'Turnitin' category so it is no longer possible to add a Turnitin shortcut to the Grade Centre.
By default when you expand Grade Centre in the Control Panel, Blackboard displays shortcuts to Assignments (i.e. Blackboard Assignments) and Tests. On some courses you may find it useful to create a similar shortcut displaying all Turnitin assignments in the Grade Centre.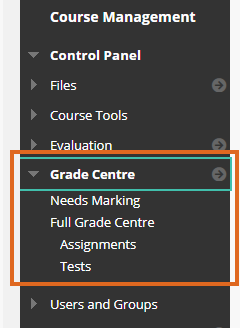 To do this, go to Control Panel > Grade Centre > Full Grade Centre
then Manage > Smart Views.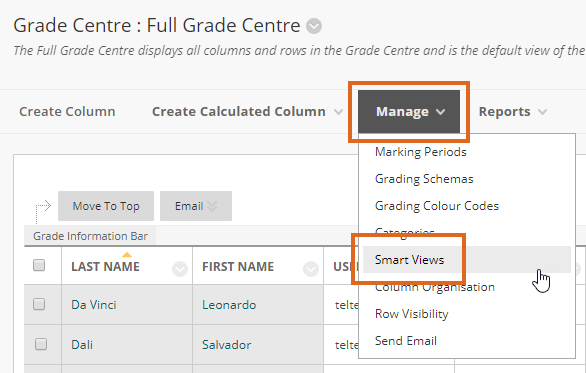 Click on Create Smart View.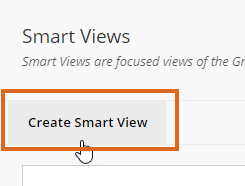 Enter a Name and click Add as Favourite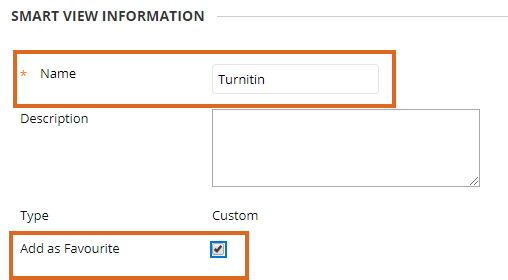 Under SELECTION CRITERIA choose Category and Status
and select Turnitin Assignment from the drop-down list.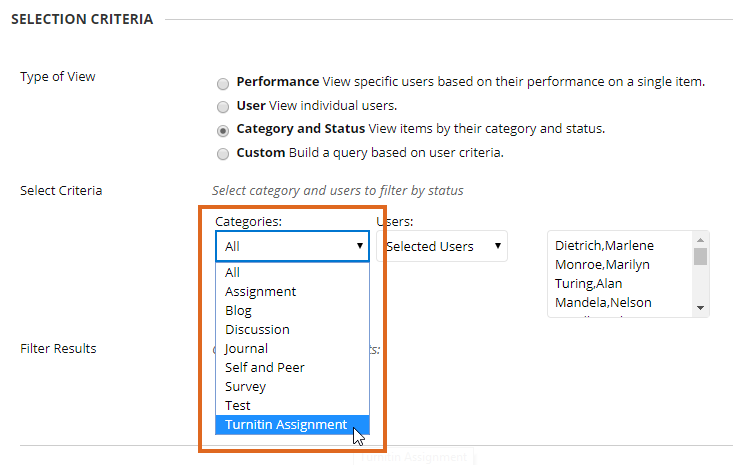 From the Users drop-down list choose All Users.

Press Submit.
You will now see Turnitin listed as a shortcut under Grade Centre in the Control Panel menu (you may need to refresh the menu).