Within a Blackboard Course, it is possible to track the number of clicks on particular items. You may wish to track which is the most popular learning resource on your Blackboard course, or simply check that students are viewing content you have put up, to clarify that they have access to it.
How to Apply Statistics Tracking
Go to the content item you wish to apply Statistics Tracking to. From the drop down menu select Statistics Tracking (On/Off).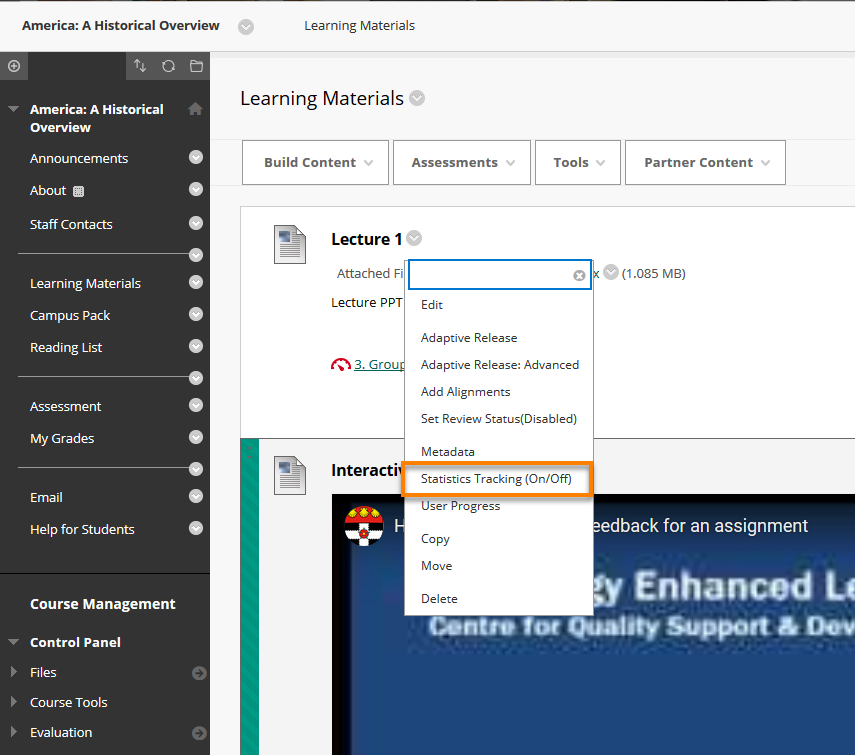 Select On and click Submit.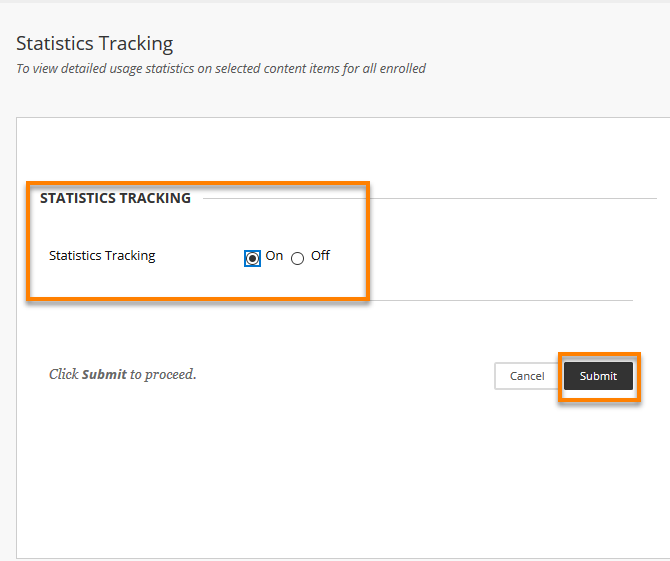 You have now applied statistics tracking to the content item.  When users click on this item it will register.
How to Review the Statistics
When you select the menu item 'Statistic tracking (On/Off)' selecting On, then the item View Statistics Report will appear. This is where you would see the report for that selected menu item.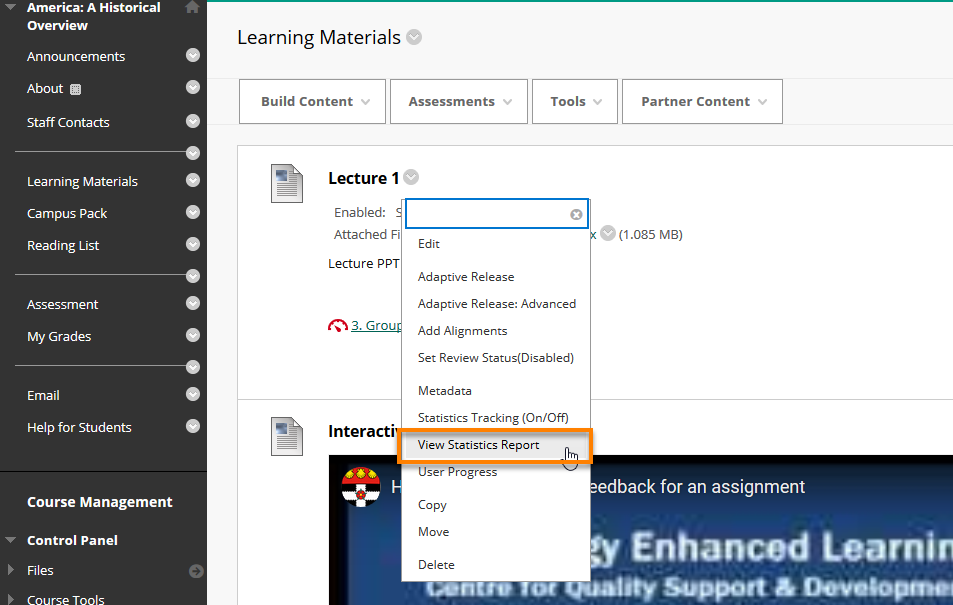 You will then see this screen, select the drop down menu and click Run.

On the Run Reports screen, select all users or selected users by clicking on their names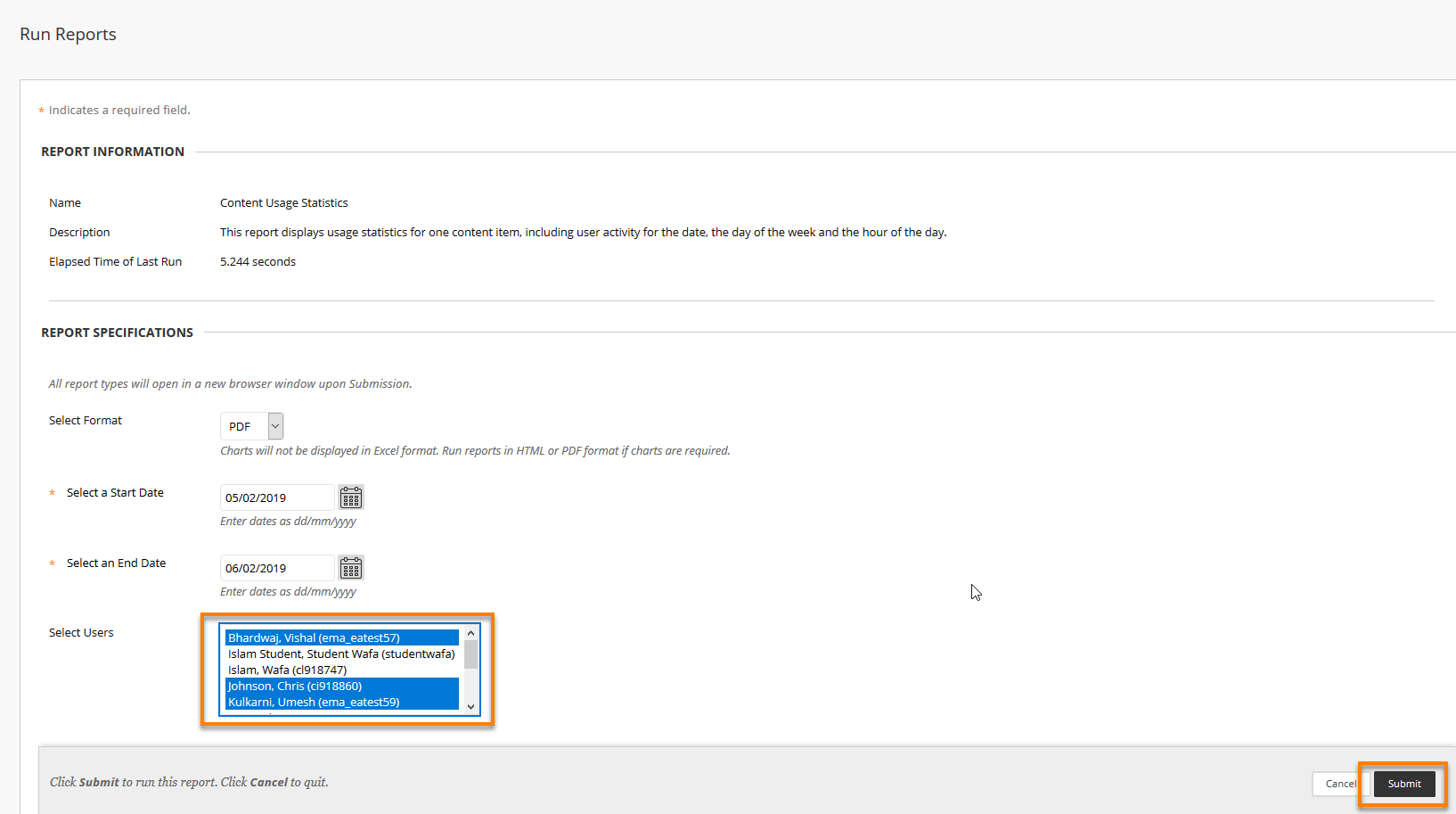 You will need to hold 'Ctrl' to select and highlight more than one user.
Alternatively use the Shift key to hightlight a block of users. This can be used to highlight all users.

Click Submit and a Pdf report will show the statisitics – the number of clicks on the content.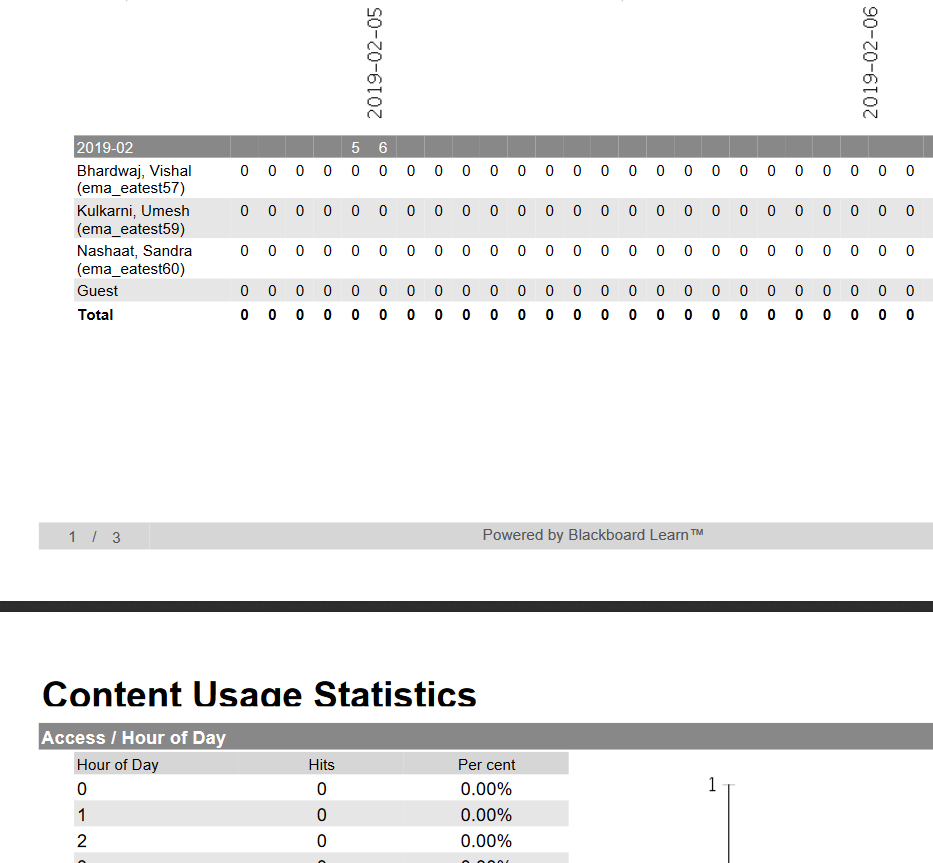 In order for statistics to be shown for an item in the Course Reports, Statistics Tracking / Track Number of Views needs to be enabled for each item when it is being setup. If this option is off, statistics for it will only be collected once it is turned on.


---
Guide last updated on July 17, 2020