Blackboard Collaborate: Zoom in on Slides
There may be times when you wish to resize the slides and other images being presented in a session. Using the View Controls allows you to zoom in and out of slides and look at particular sections.
Using the View Controls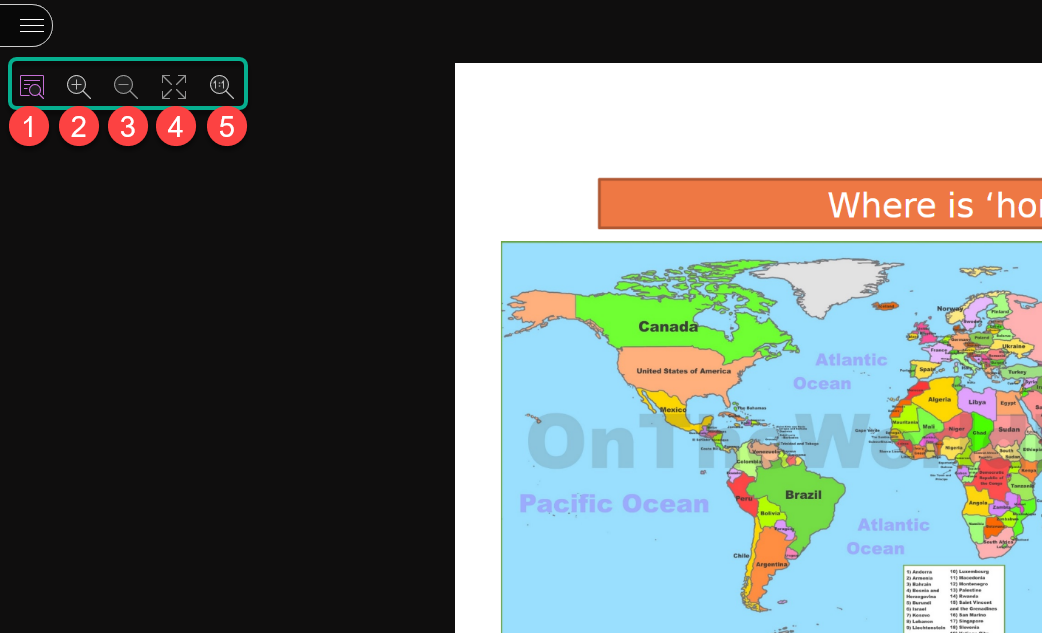 Open/close the View Controls
Zoom in on the presented content
Zoom out
Fit content to the available area
Keep the correct aspect ratios of the content on screen
These actions will only be visible to you and will not affect the presentation or other participants experience.