Prevent students from uploading videos to your Stream Channel
Important: This is essential as it ensures only the Stream Group owner(s) can upload to your Stream group.
To prevent students being able to add any videos they upload into Stream to a Group associated to a Blackboard Module instructors should ensure that the "Allow all members to contribute" option for Stream Groups is unchecked.
In Stream go to My Content > Groups.
Find the group and click on the More actions icon (three dots)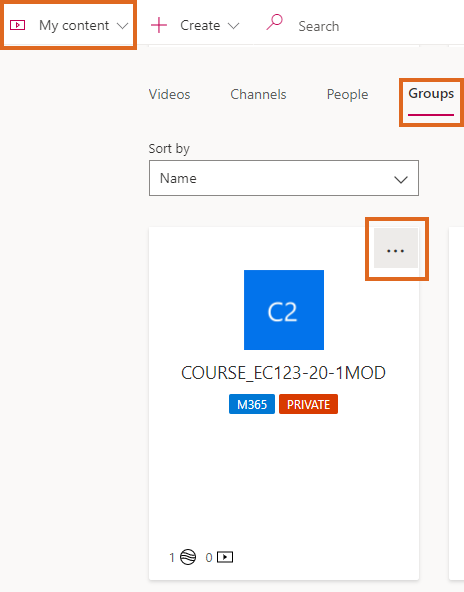 then Edit.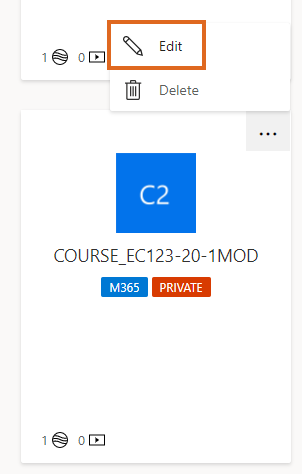 Untick the option to Allow all members to contribute.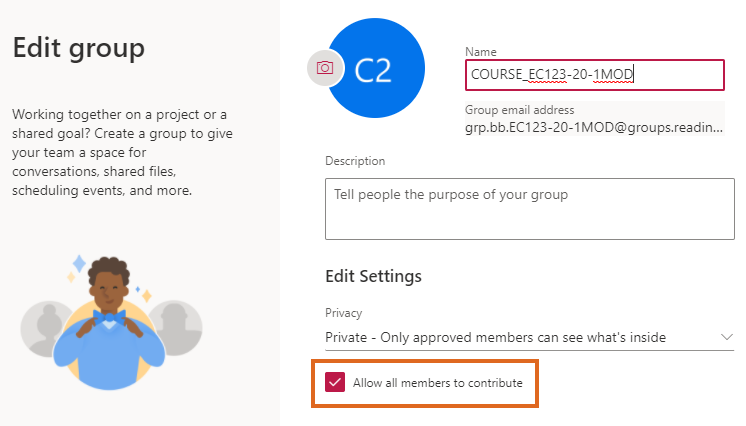 Then press Save.