Microsoft Teams: Recording attendance
The option to download a list of attendees is only available to the person who set up the Teams meeting
If you are the Organiser if a Teams meeting you can download a CSV file with details of people who attended the meeting.
How to access the attendance report after a Teams meeting
See the Attendance Management and Engagement User Guide: Ms Teams Attendance Reporting
How to access the attendance report during a Teams meeting
Go to the Participants panel and click on the three dots.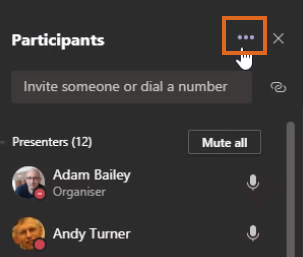 Choose Download attendance list.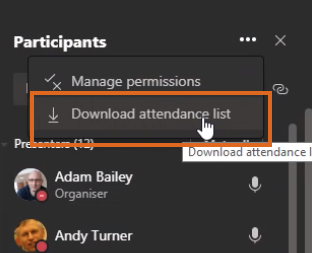 This will download a file named meetingAttendanceList.csv
If you are using these lists, for example to monitor attendance at weekly seminars, you will need to rename them as appropriate.
You can open the file in Excel. It shows details of who attended, when they joined, and when they left.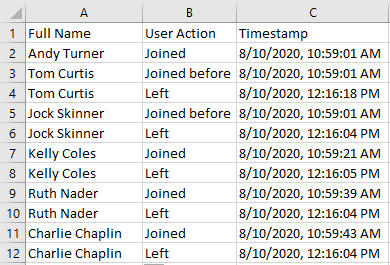 For more, see