Access Microsoft Forms to create a new Form or a new Quiz, or choose from your list of existing content.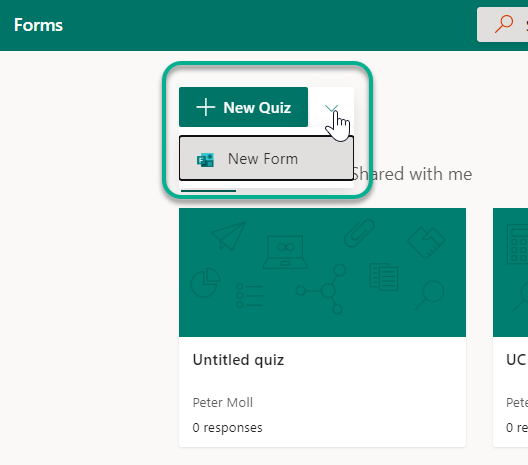 On creation of the form edit the title and add a new question using '+ Add new'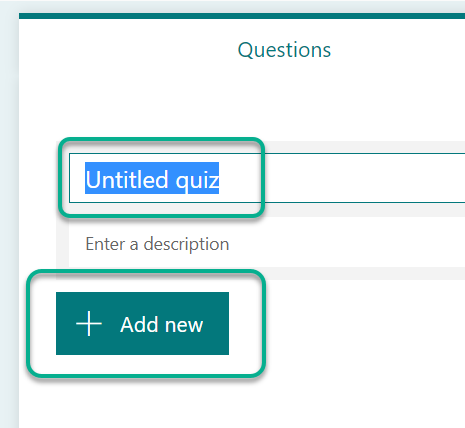 Question types are listed – Multiple choice, which can be set for multiple answers, Text response, Likert scale rating , date response

Each question will need the question and answer options editing. To add the next question click '+Add New'
The below example shows a Choice question and a Text Question. In a Choice question click Add option to add further answer choices. These can be created into multiple answer questions as well. For text answers you can add multiple options for the correct answer to mark against , as well as make it a Long answer question. Each question can be assigned a point value.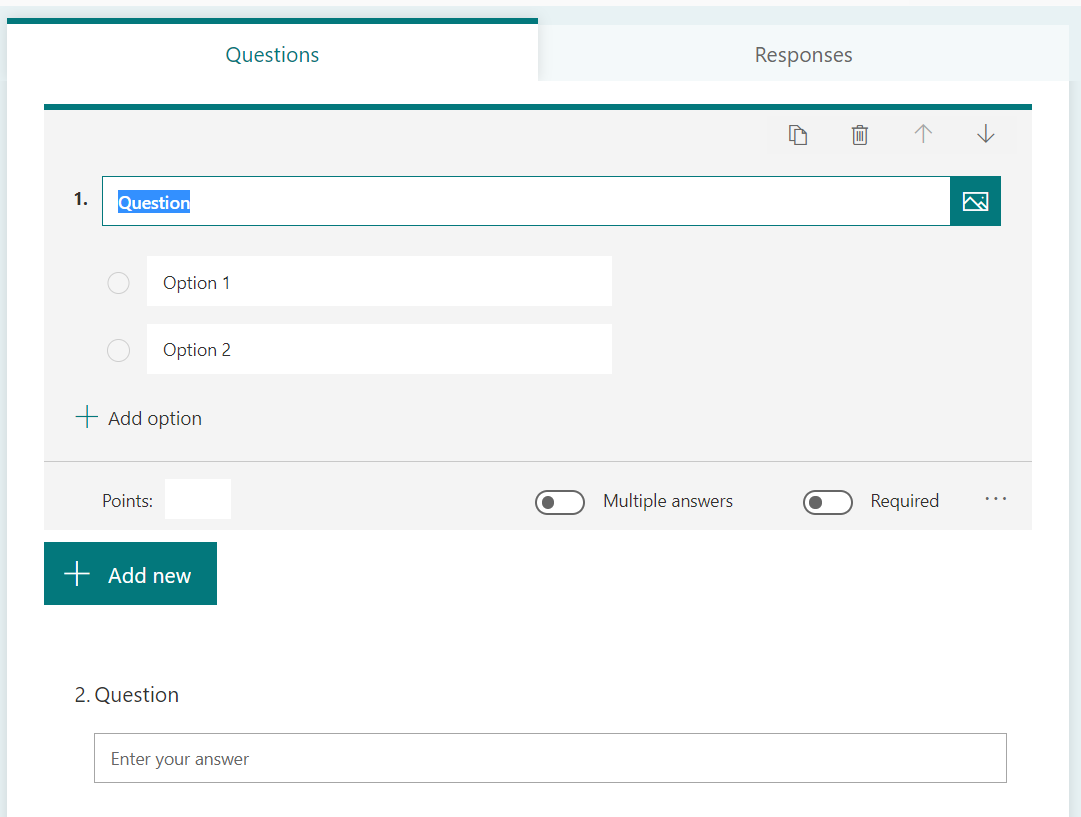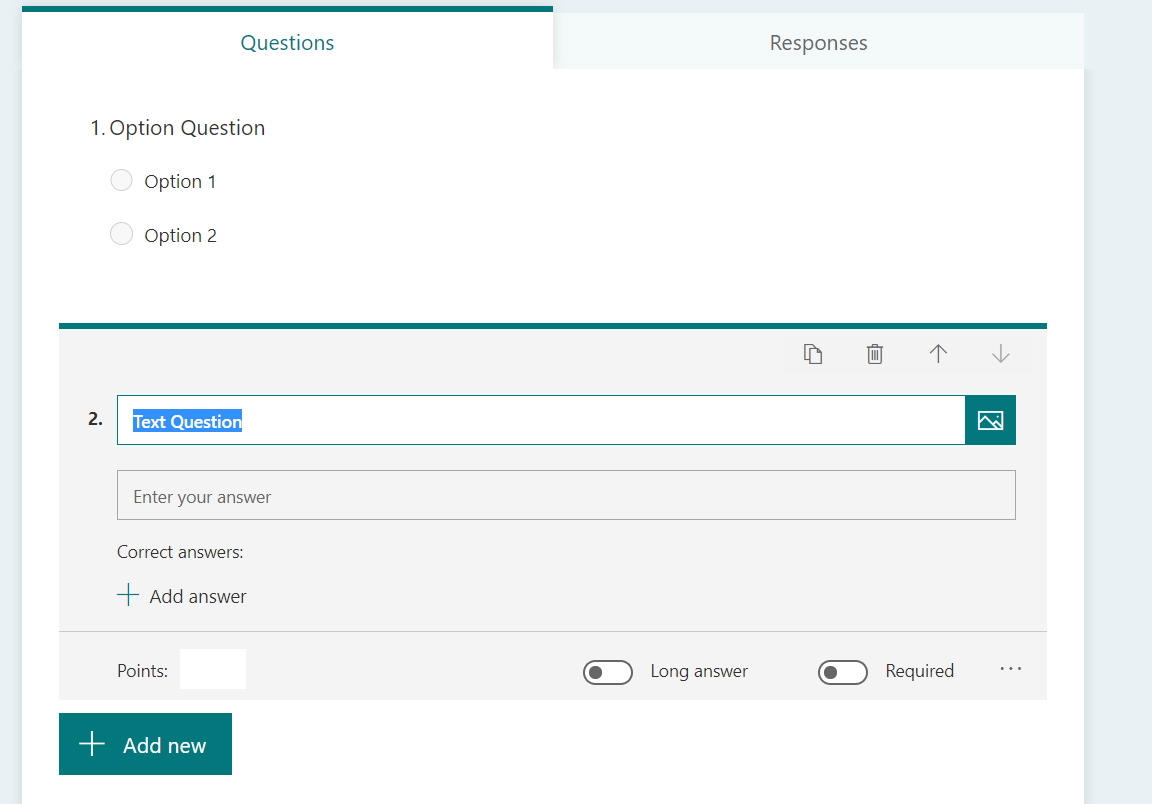 Question Options
1. Assign points to the question.
2. Select for multiple answers in questions where there is more than one correct answer.
3.Select if the an answer is required for the test to be submitted.
4. Choose the correct answer(s) for the question using the tick on the right of the option box. This can be done for one, multiple or all of the answers if Multiple answers is engaged.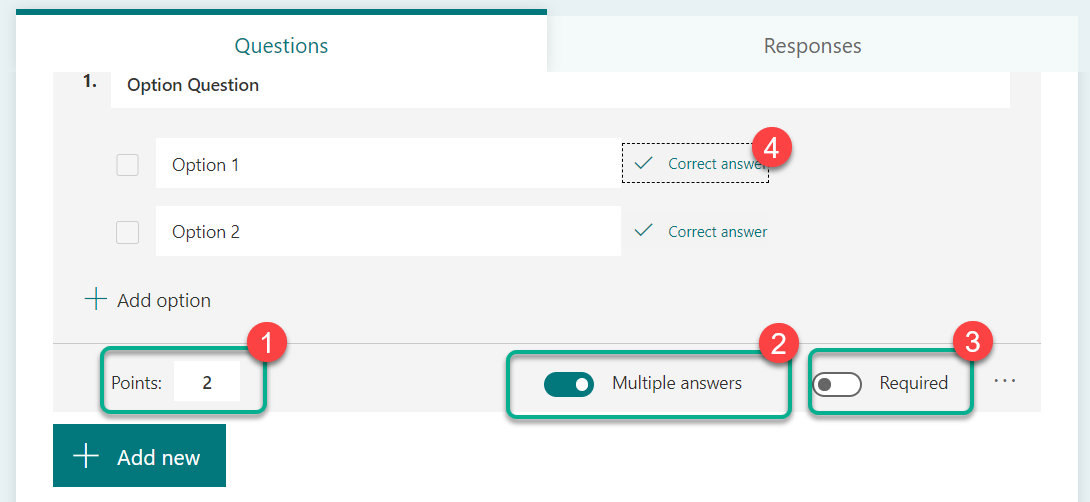 Share the Quiz
To share the form or quiz with your video click Share and Copy the link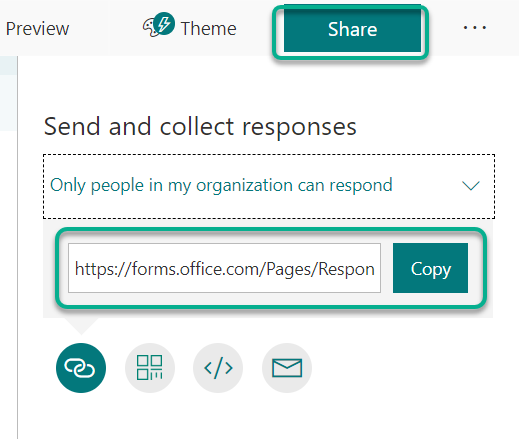 You can share and embed Quizes within Blackboard, via email or  add your Quiz to MS Stream Videos.
Other sharing options are a QR code for participants to scan to access the form, an Embed code for web or Blackboard use, and email the form/quiz to specific participants.