Please note: This guide requires you to have created at least one Video Library for your Blackboard Module. For information on embedding a video into your Blackboard Module, click here.
Associate a Video with a Blackboard Module
Open the Video Manager by following a Mediasite link in your Blackboard Module.
Click on the title of a Video to edit its information.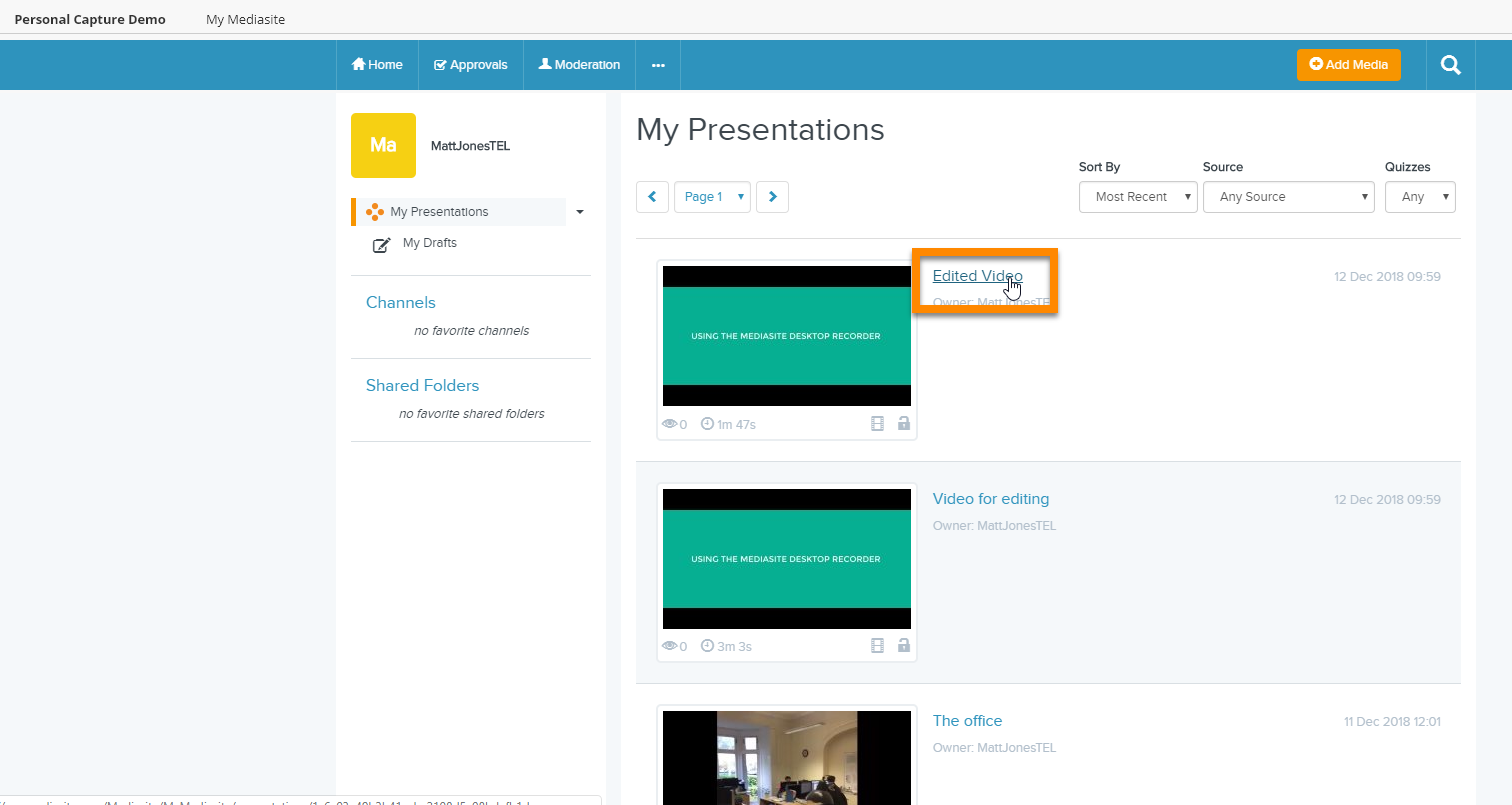 Click 'Edit'.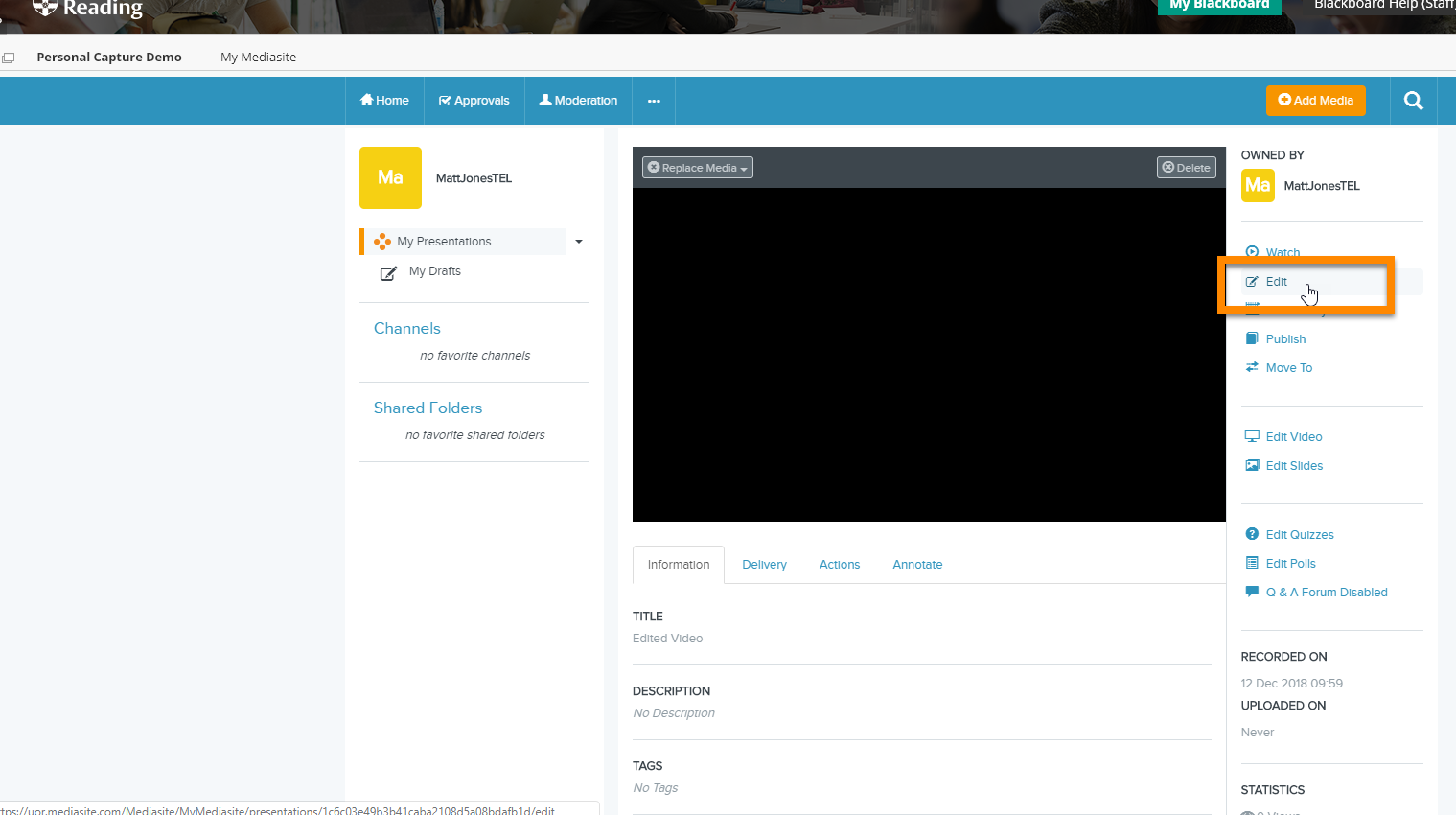 Scroll down to 'Modules' and click 'Add Module'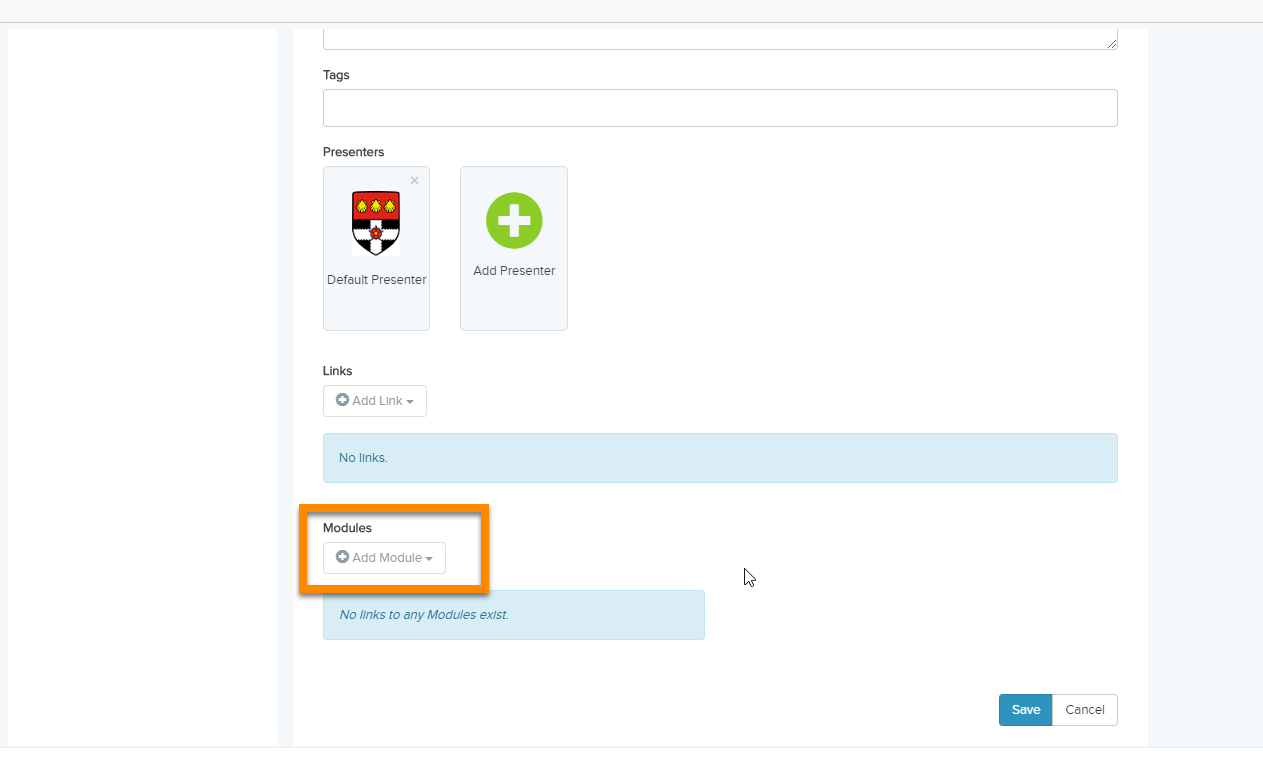 Select the module you wish to add the video to from the pop-up window.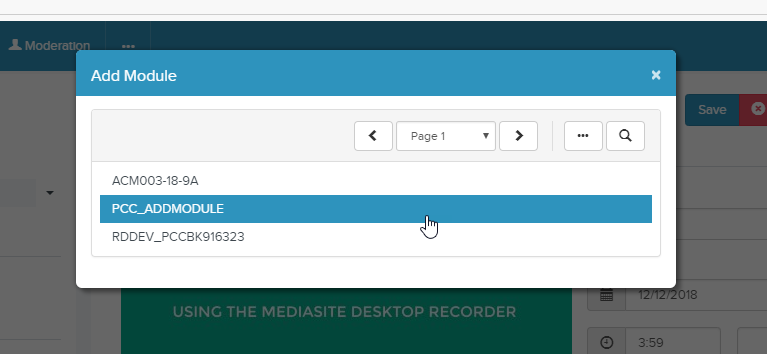 To add more modules, repeat this step.
You have now associated your video with your Blackboard Module. Your video will now appear in your Video Library in your Module. It can take several minutes for changes to take effect.