Accessing the Portfolios Area
Blackboard Portfolios are accessed via the Global Navigation Menu.
Click to open the Global Navigation menu. Select Tools > Portfolios.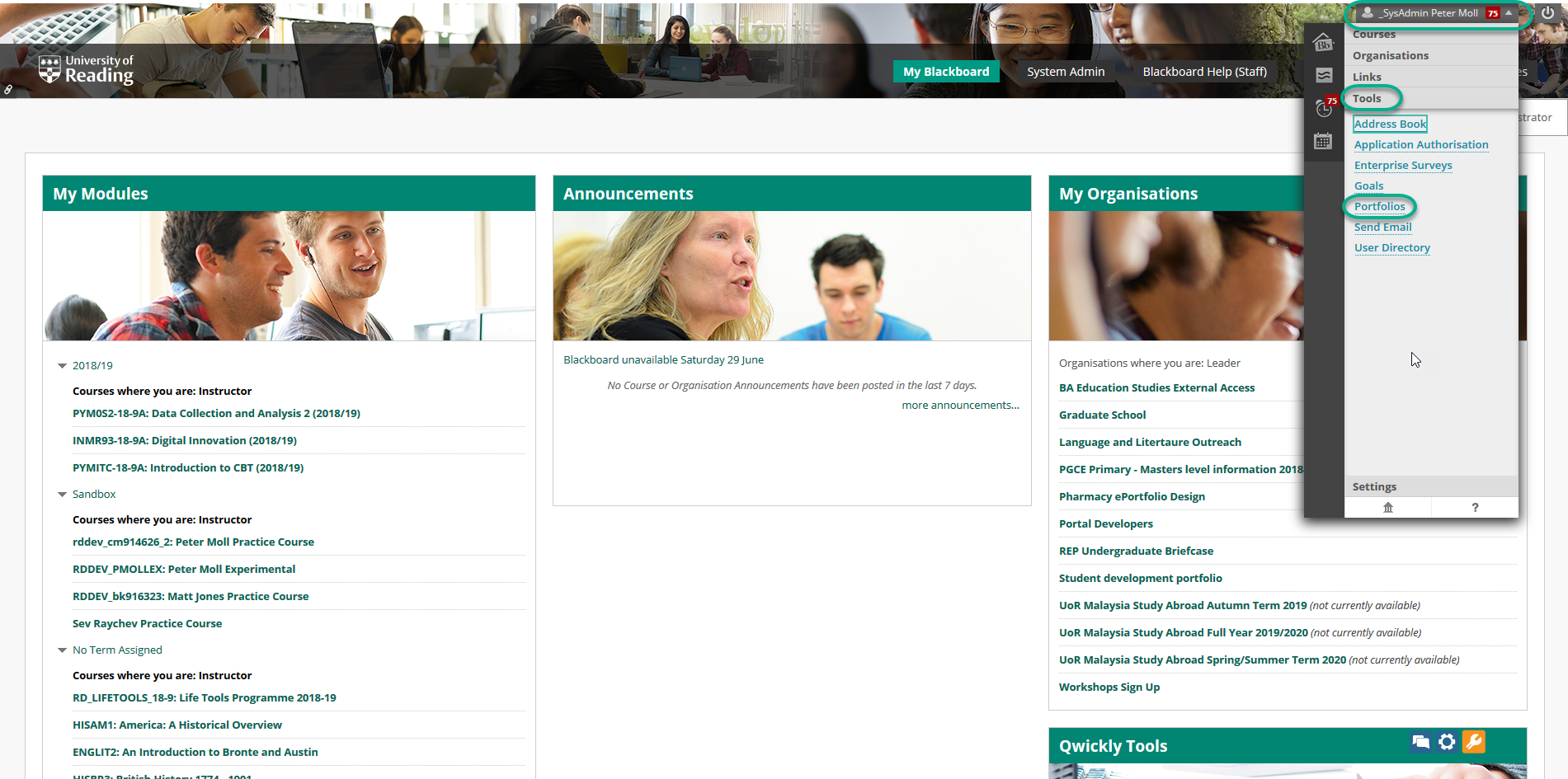 On the My Portfolios home page students will click Create Portfolio to access



Once a student has created a portfolio they can share this with you.

To access the portfolios select
1.  Shared with Me

2. Click Open to view the portfolio.
This will open a snapshot of the portfolio. You cannot edit this but you can add comments.
To add comments Click Comments

This opens the comments window. Click Add Comments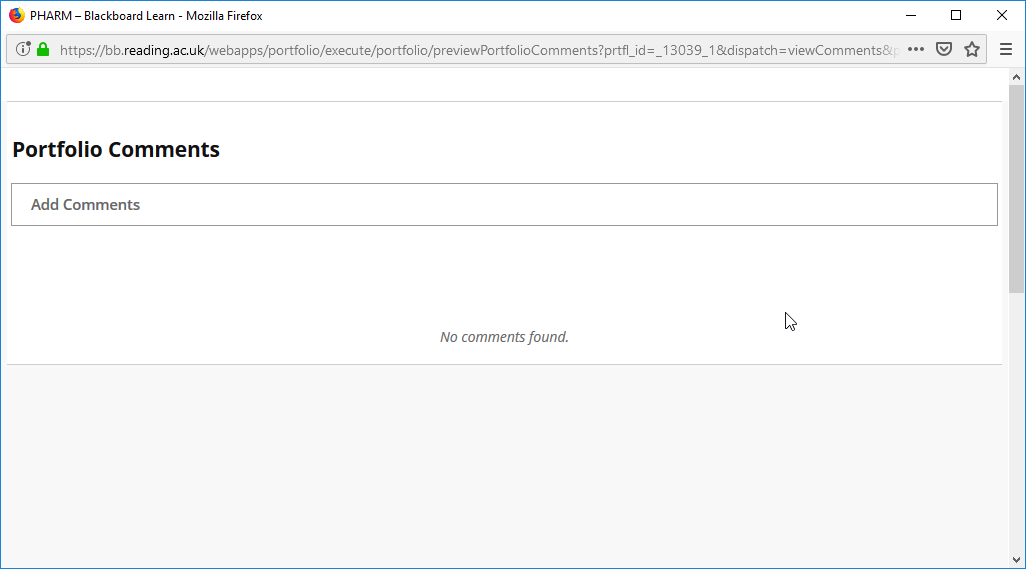 Once you have added your comment. Click Submit to close the window.
The window changes and shows a list of your comments. If you would like to add further comments click Add Comments at the top of the list.