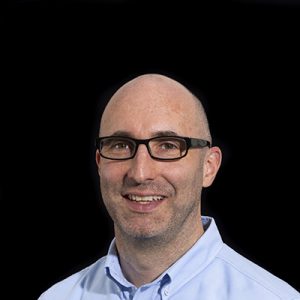 I joined the University in 2015 and have worked in learning technology at several universities. I have a background in art and design, and teaching, and moved into learning technology in 2006. I work strategically with Schools to support, develop and promote the effective use of Technology Enhanced Learning (TEL), devise and deliver staff development events, line manage the TEL Advisors within the team and facilitate the TEL Practitioner Forum.
My focus has been on the innovative use of technology as a mechanism for enabling active and creative approaches to learning and teaching. This has included the adoption of the ABC Learning Design model to enable the development of a digitally enhanced curriculum, leading on the implementation of web conferencing software (Collaborate Ultra) within the Virtual Learning Environment (Blackboard) and the introduction of playful staff development events (APPetite sessions, looking at mobile apps in teaching and teaching).
I'm School TEL Liaison for:
Agriculture Policy and Development
Arts and Communication Design
Law
Mathematical Physical and Computational Sciences
Projects I'm working on:
Electronic Management of Assessment (EMA)
Lecture Capture
Personal Capture Pilot
Threshold Standards for the effective use of the institutional VLE
Publications:
Bailey, A. et al. (2018) E-submission, feedback and grading: a collaborative approach to University-wide adoption. ALT Annual Conference, , 11-13 September, University of Manchester.
Bailey, A., Brooke, N. (2018) ABC: Perspective from UoR. ABC Learning Design Conference, 9 March, UCL Knowledge Lab, London.
Bailey, A., Holmes, V. (2017) Right Here! Right Now! Placing pedagogy at the heart of web-conferencing. ALT Annual Conference., 5-7 September, University of Liverpool.
Atkinson, S., Bailey, A. (2014) Digital Practice and Pedagogy, Digital Literacy in the Disciplines Final Report (HEA) [online], University of Brighton.