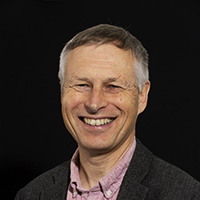 From January 2023 I am working in a new part-time role, focusing on the planned migration to Blackboard Ultra courses and organisations.
From 2015-2022, as Senior TEL Applications Manager, I manages the TEL Support team, who provide direct support to staff and students via our Blackboard Help websites, and by responding directly to user queries. My remit was to provide specialist technical leadership for the development of the University's TEL applications – including Blackboard and Turnitin – to exploit their full functionality in order to provide vibrant and rich learning environments. I worked closely with DTS and other departments, to configure TEL applications and their interfaces to best support identified educational objectives and provide the best end-user experience, for staff and students. I was also heavily involved in agreeing settings for, managing support for, and promoting the effective use of electronic submission, marking and feedback.
I have a background in library and information work, principally in Further Education. After managing TEL systems at the University of West London for 10 years, I joined the University of Reading in January 2015. At Reading I have been involved in planning the move to Blackboard SaaS and Ultra Base Navigation, improvements to Course Rollover processes, and the introduction of Blackboard Ally and YuJa. I worked closely with the Electronic Management of Assessment programme, 2016-2019, and helped to plan and support the transition to Take Home Exams in 2020.
Qualifications:
BA (Hons) Modern History
PG Dip Librarianship and Information Studies