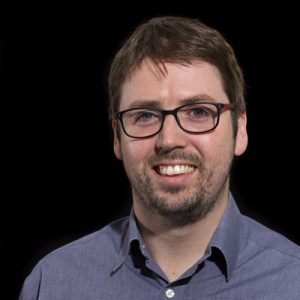 My responsibilities include providing advice, consultation, support, resources and training for the use and development of technology-enhanced learning (TEL) across the University, to enable academics to make effective use of TEL in their teaching practice, curriculum design and teaching delivery. I contribute to the Academic Practice Programme (APP) and work with colleagues to promote TEL and facilitate the sharing of good practice across all disciplines.
I'm particularly interested in widening participation, curriculum design and immersive technologies. My areas of academic interest are flipped learning, film studies and English literature.
Prior to joining the University in 2018, I worked as a Curriculum Manager for Arts, Media and Film at a sixth-form college in Southampton. As a teacher, I have always held a belief that technology can enhance the student experience and employing its use was always central to my own teaching practice and development. An integral part of my previous role was preparing students for applications to Oxford and Cambridge and widening participation in a diverse inner-city college; I hope to carry on with this valuable work throughout my career in Higher Education.
Qualifications
BA (Hons) Film Studies
MA Screenwriting
PGCE – Further Education