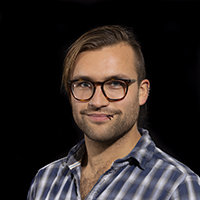 I started at Reading in 2017 as a programme administrator at the Institute of Education before joining the TEL team as a support officer, providing front-end support for our virtual learning environment and getting involved in pilot projects for Ally and Personal Capture.
As a TEL Advisor, my responsibilities include providing advice, consultation, support, resources and training for the use and development of technology-enhanced learning across the University, to enable academics to make effective use of TEL in their teaching practice, curriculum design and teaching delivery. I contribute to the Academic Practice Programme (APP) and work with colleagues to promote TEL and facilitate the sharing of good practice across all disciplines.
I have a background in education of English to speakers of other languages and employee training. My areas of interest include gamification and games-based learning, diversity and inclusion, accessibility, and widening participation.
Qualifications
BA Philosophy and English Literature, CELTA