When creating content, aim to avoid editing where possible. Editing screencasts can become time consuming with little impact on student learning. The tips on this page, combined with our presenting and recording tips can reduce or remove the need to edit.
Be prepared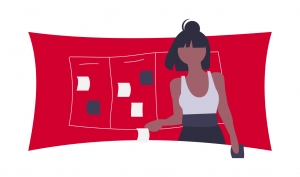 Make sure you have clear audio using a good microphone and test the sound levels with a test recording at the start. Sorting out poor quality or low audio levels can take up a lot of time in editing and isn't always successful. This will also 

improve the accessibility 

of your screencast.

Take some time to plan your screencast, for example with a list of headings, flow diagram, or storyboard

Before recording

, ensure that 

your notes are available and

 any necessary applications are open 

Be ready for any changes or complex interactions

that may occur on screen. P

ause your recording if necessary

Close any unnecessary applications that may interrupt with notifications or pop-ups
Be concise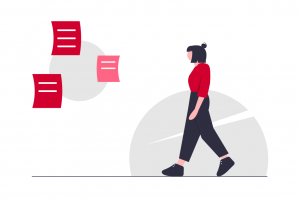 Longer content is more likely to require editing. Creating a series of short videos helps to reduce the cognitive load

for your students, minimises your workload, and creates more manageable files.
Don't aim for perfection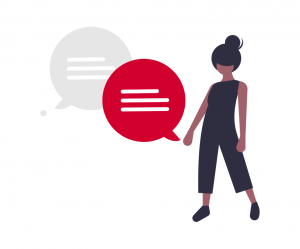 Students are more interested in you and the persona/tone you convey when speaking in your screencast.

Students are very forgiving about 'mistakes'

 such as coughs and rephrasing, in fact, such 'mistakes' may give your video a more personable sound. Students do not expect polished videos when viewing screencasts, but they do expect a succinct, well chunked resource.
Use the right software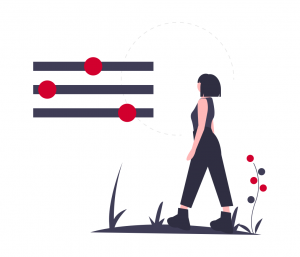 Be sure that you choose the optimal recording tool

 for the type of screencast you are creating.

If videos are recorded using PowerPoint slide narration, individual slides can be re-recorded – simply start the recording from 'current slide' (please note, the whole sound clip relating to the individual slide will be replaced).
Editing screencasts can become time consuming, with little impact on Teaching and & Learning. However, where basic editing is necessary, we recommend using the YuJa browser-based editor.