Student engagement at UoR
Student engagement refers to the active participation of students in different aspects of university life. Engagement can be conceived in terms of both breadth (the number or range of activities students partake in) and depth (the kind of engagement experienced through these activities e.g. behavioural, emotional, cognitive). Student engagement fosters the fulfilment of personal and academic potential and is fundamental to achieving the sense of belonging that underpins a transformative university experience.
Student engagement is the responsibility of both students and staff. Whilst students should have access to a diversity of engagement opportunities it is ultimately their choice, as autonomous learners, as to how far they take these up.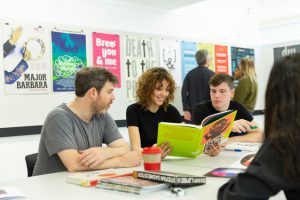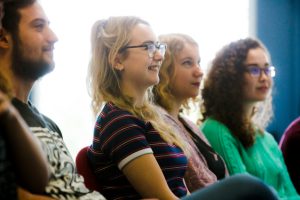 The Curriculum Framework, which states 'Students are actively involved in shaping the curriculum and are supported through their studies by a variety of academic and pastoral services', can be the vehicle used to improve our approach to student engagement within the classroom by working collaboratively with students in curriculum review and enhancement activities.
Student Voice and Partnership in T&L mechanisms at UoR & Students' Union