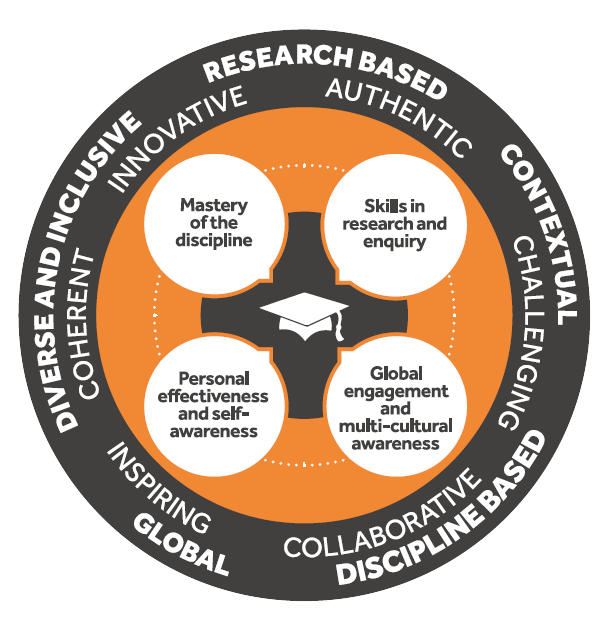 The University of Reading Curriculum Framework outlines a set of Programme Principles which underpin the curriculum and engender the range of attributes expected for University of Reading graduates. These principles are to be used by programme teams in the design, delivery and enhancement of new and existing programmes and modules.
Graduates of the University of Reading develop a range of attributes. The knowledge, competencies and skills which
all programmes inculcate and enable students to demonstrate are outlined below.

The 'Engage in Curriculum Review' online guidance and resources are here to support you in curriculum review. The framework will also be used to inform the development of any undergraduate and postgraduate programmes in new areas.
The 'Toolkits & Resources' are here to support you in reviewing all areas of your programme. Toolkits and resources cover all seven key themes of the Curriculum Framework including assessment, feedback, employability, diversity & inclusion, globalisation, research & enquiry and student engagement.
Download The Curriculum Framework document here