Life isn't all about lectures and exams. There is far more to university than that. Across our campuses, we know the importance of helping students settle in, make connections, try something new and enjoy themselves.
Donors play a crucial role in providing opportunities. You can help students discover new skills and passions, making life-long friendships along the way. So whether it's being part of a society, playing on a sports team or in a music ensemble, joining a volunteering project or supporting a local community initiative, you can help make these experiences happen.
Sounds Good
Music suffered badly during the pandemic – there were no rehearsals, no gigs, no classical performances and no singing. Campus was quiet and a joyful part of life was missing.
Now those restrictions are lifted there is work to do. Students are back and they know what they want – to perform together, spread happiness and make an uplifting noise.
The Music Programme is now being revived and is focussing on providing opportunities for musicians and vocalists to polish their performance. From live gigs in our campus bars to classical concerts in the Great Hall with our choirs and orchestra, the programme is welcoming students from all backgrounds and all abilities, eager to part of a growing and vibrant music scene.
The music programme has big ambitions to nurture talent and inspire musical confidence. This year we are aiming to deliver specialist Masterclasses for the Big Band, Workshops for the choirs and provide a professional Musicians in Residence programme for the orchestra.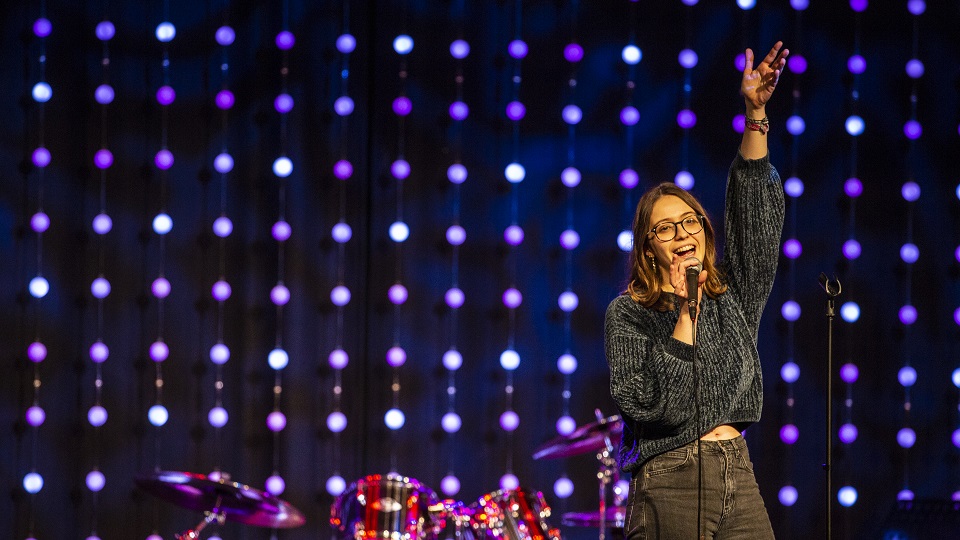 Your support will improve access to music making and elevate opportunities for musicians
How your gift will make a real difference
£12,000 will fund the Musicians in Residence Programme supporting the orchestra
£4,000 will provide music masterclasses for our talented musicians in the Big Band
£2,000 will fund a choral workshop for the choir
£1,000 will replace or repair worn out musical equipment
£500 will support jam nights and live music events on campus
£300 will fund musical scores to help expand our musical repertoire
Life Tools supports positive wellbeing and personal development
Today's students have battled through a disrupted youth and education, unable to experience normal life because of COVID lockdowns. University is now full of opportunities and excitement, but it's also a period of vulnerability. We believe that no student should navigate this alone and we are proud to take a pro-active approach to supporting positive wellbeing.
Life Tools is a series of talks and workshops designed to help students improve their resilience when life becomes challenging. The programme is designed to help students achieve their potential whilst also helping students transition to independence as young adults. The programme covers everything from improving wellbeing through diet to advice on getting a good night's sleep, together with tips and advice on preparing for exams.
Your gift will equip students with the skills to thrive at university and beyond. £1500 will ensure Life Tools information packs are provided to every student in halls of residence.
Sporting Excellence
Reading is home to a wealth of sporting talent and we count many Olympic gold medallists and world champions amongst our alumni Sports Hall of Fame. We are proud that our students represent their country in many sports, including Rowing, Hockey and Rugby.
Our elite student athletes balance their academic lives with gruelling training schedules, but also face additional costs for competing and optimising their fitness. The Sporting Excellence Scholarship support students who compete in sport at the highest national level, helping fund coaching, specialist equipment and competition entry fees.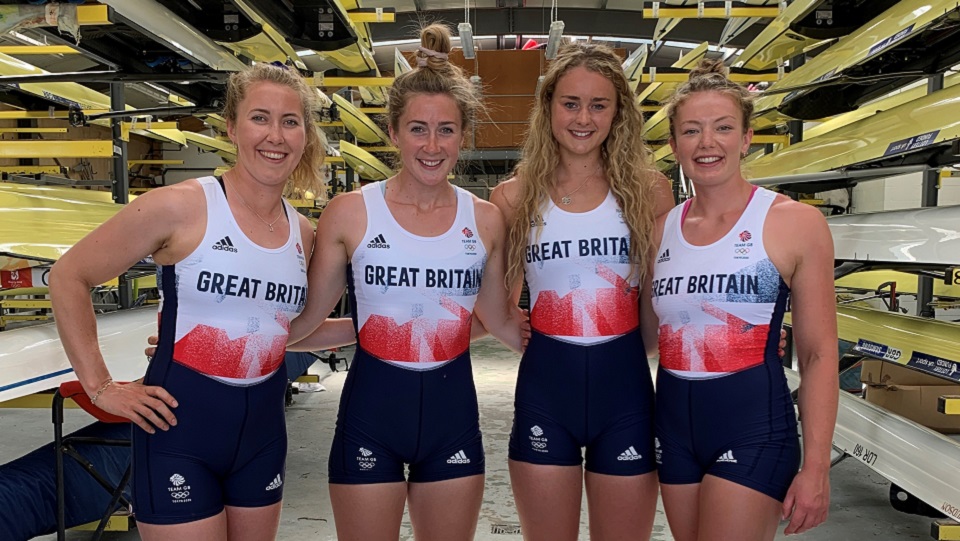 You can help our elite athletes aim higher. £2000 will provide a scholarship enabling them to compete at national level.