The solutions to some of our biggest and most profound challenges rest in the hands of scholars from all backgrounds, from all parts of the world. However, not everyone has the same opportunities to further their education.
Beyond Barriers
UK government financial support to undergraduates reduces when a household income is more than £27,000. This means that families earning over £27,000 face greater challenges in supporting their children at university. To provide a buffer for families coping with this pressure, donors fund the Pioneer Bursary. It gives £1,100 to every first-year undergraduate with a household income of £27,001 to £28,000.
Our donors also support a Hardship Fund for any student in short-term unexpected financial need, providing support for essential items such as a week's food or rent for emergency accommodation.
Case Study: support for a brighter future
Money matters weighed especially heavily on Alisha as she struggled with the cost of study resources and frequently needed to buy train tickets home to visit her mum, who was recuperating after suffering a stroke and brain hemorrhage.
"I can't describe what a massive difference the Pioneer Bursary has made," she said. "I always aspired to go to university but thought finances might hold me back. Thanks to the Bursary that hasn't been the case and I've been able to get back to my mum every two weeks. I am extremely grateful that alumni and other generous people are willing to help others like me to have these amazing opportunities."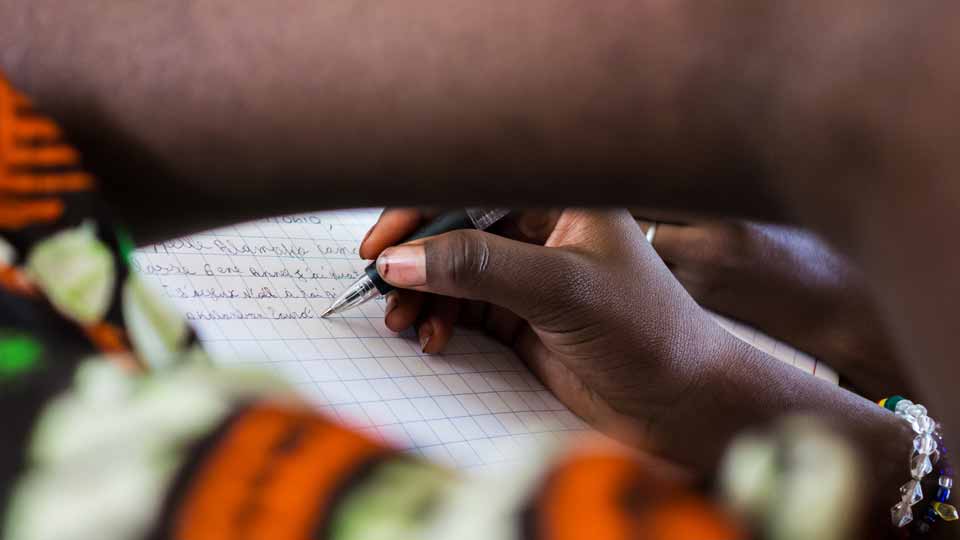 Beyond Borders
Donors are supporting refugee scholars to come to Reading and learn skills so that one day they can return home and help rebuild communities devastated by war, famine and conflict.
Case study: making a global impact with a funded education
Poni Rose was able to join the University from her home in South Sudan thanks to our donors. She has now successfully completed her master's degree in Agriculture and Development and will be working with farmers to help improve access to quality seed, supporting farmers to grow alternative crop varieties that fit much better with the climate patterns in the region.
"The me of today – compared to the me of last September – is a very different person."
Beyond the Curriculum
Students face a difficult journey after university. They enter a highly competitive market and need so much more than a degree to stand out – volunteering and extracurricular activities are vital.
Case Study: Crowdfunding to help the Community
Donors gave £415 to the Domestic DIY Society to cover the cost of knitting needles and wool for a 12-hour knit-athon, which saw a team of crafters produce hats for babies receiving treatment in intensive care units and headwear for those sleeping rough in Reading.
How your donations help
£55,000 will fully fund an undergraduate's degree.
£9,340 will fund a foundation degree for a refugee.
£1,100 will provide a Pioneer Bursary.
£500 will pay for emergency accommodation.
£30 will provide a student's food for the week.