Courses in Blackboard may represent a module or a programme. You can view the list of Blackboard courses you are enrolled on under the "My Modules" block on your Blackboard dashboard.
You can choose to:
Display the courses you are enrolled on by academic year.
Re-order your courses.
Hide courses that are not in use from your list.
Choose what information to see for each course in the list (e.g. Announcements, Instructor listed on the course).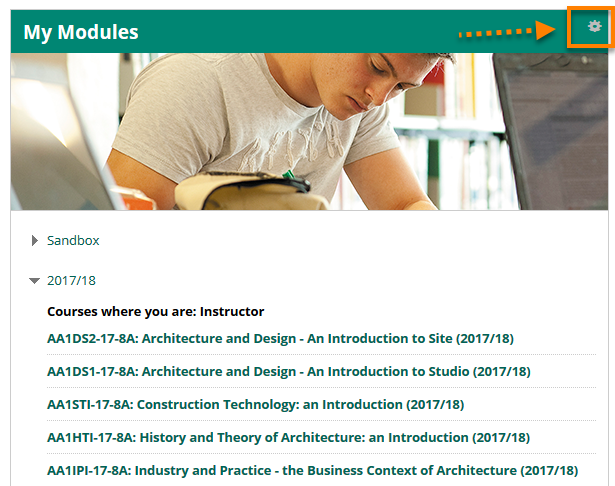 Under Enrolments and Courses, Hover your mouse cursor over the Courses title bar. A Cog icon will appear in the right hand corner of the Courses title bar. Click the icon to Manage Course Module Settings.
There you can choose to group your modules by term like in the image above and what information is displayed for each module on the My Blackboard page.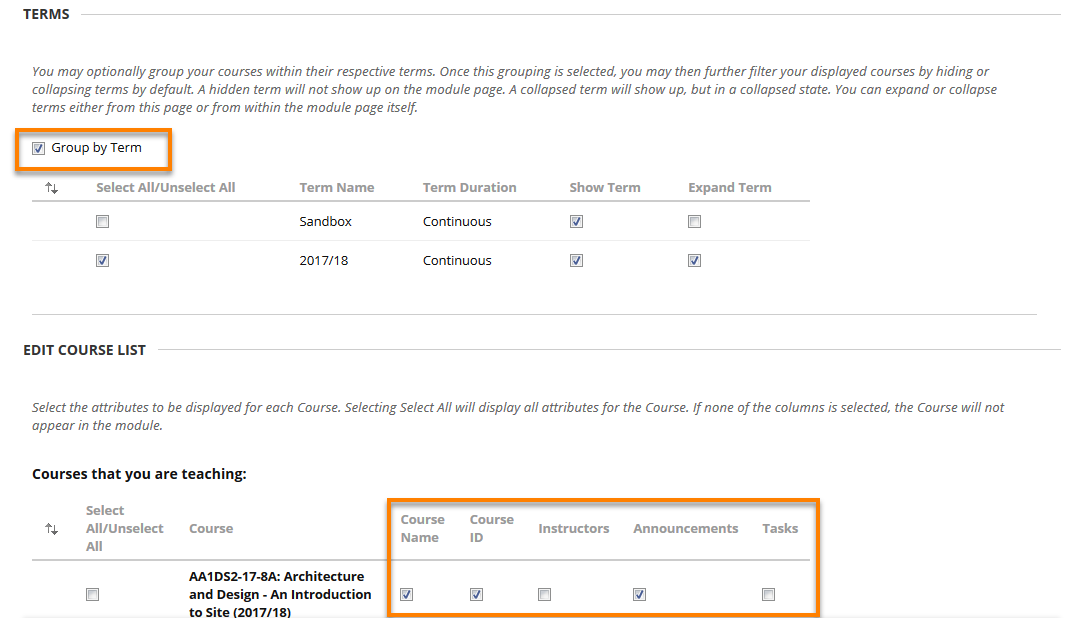 You can order the 'Terms' of modules by using the arrows or dragging the Date Term into the place you would prefer. The top 'Term' will appear first in your My Modules list.