My Modules: Courses in Blackboard may represent a module or a programme. You can view the list of Blackboard courses you are enrolled on under the "My Modules" block on your Blackboard dashboard.
Please follow the steps below to navigate to view the list of your courses on Blackboard:
Login to Blackboard (via Me@Reading or www.bb.reading.ac.uk)
Click on the 'My Blackboard' tab.
Scroll down to view 'My Modules' block. You will see a list of the courses in which you are enrolled as a student.
Click the title to enter the course.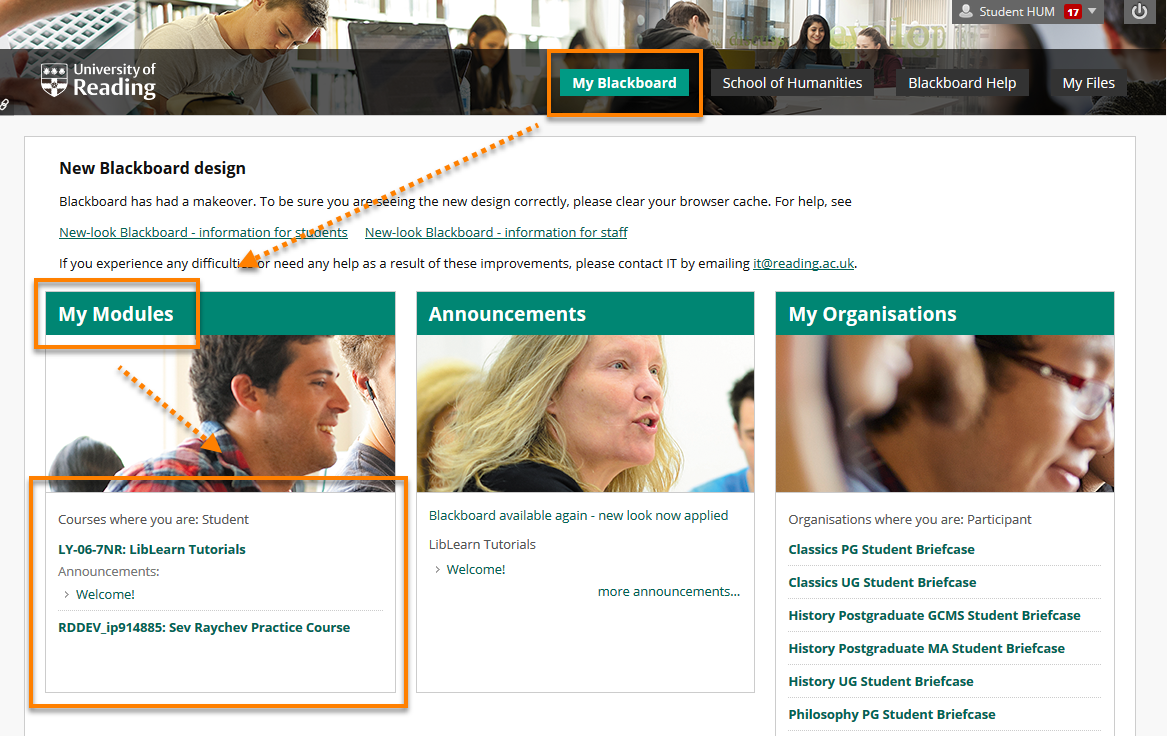 Can't find the course you are looking for or if it says "Course not currently available? Please visit the guide "Blackboard Learn: Missing or unavailable courses" for more information.
About Reading Lists: Please visit the guide "How do I access my Reading List?" to learn about how to access "Reading Lists".
Need help? Should you have any questions or need help, please contact CQSD TEL on it@reading.ac.uk