During the course of collaborate you may be asked to participate in a poll. This is a way a lecturer can gain the thoughts of the audience or as a warm up activity for the session.
Taking part in these polls is one way you can contribute to a session.
How to Take Part in a Poll
A teacher may use a slide with a question and options or use the in built text fields in a poll. There maybe a simple Yes No question, or a choice. Only one answer can be chosen.
The poll will display at the bottom of your screen.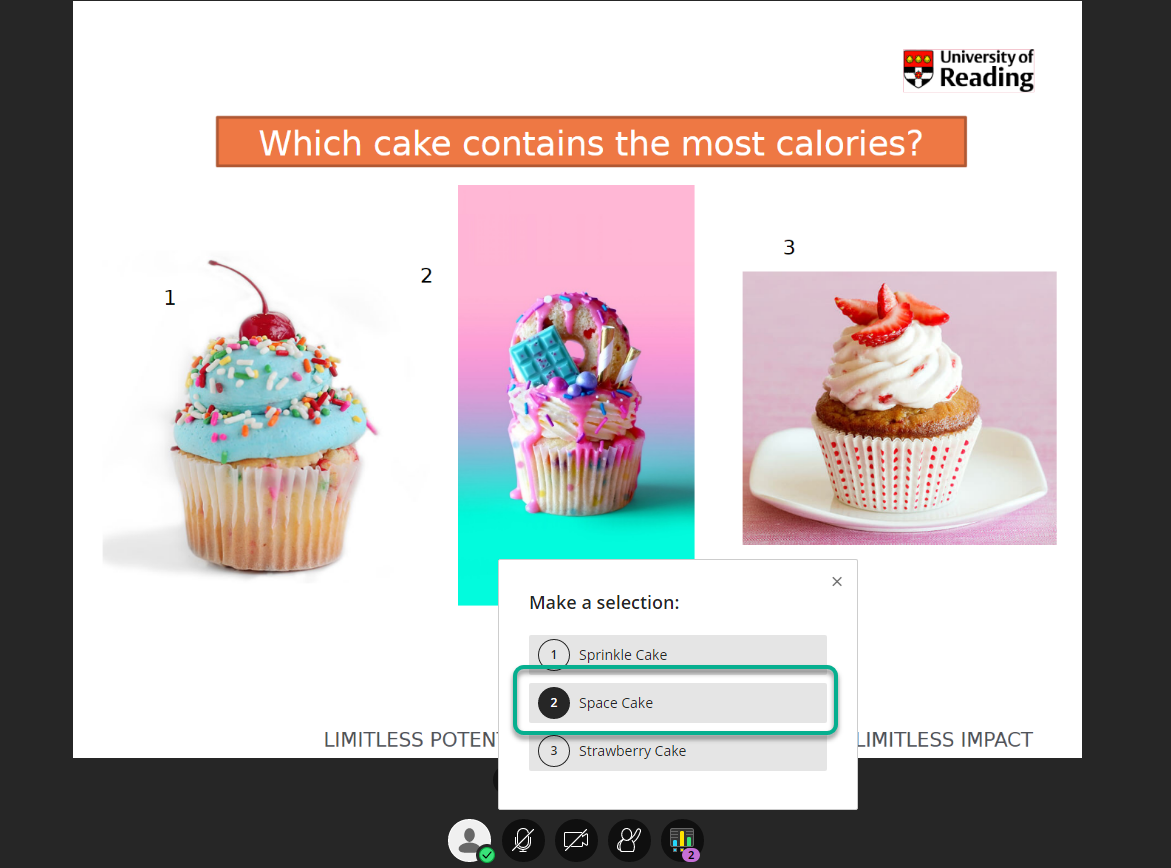 Click the choice you want to, and it will be highlighted.
When the results are closed by the instructor you will see the results.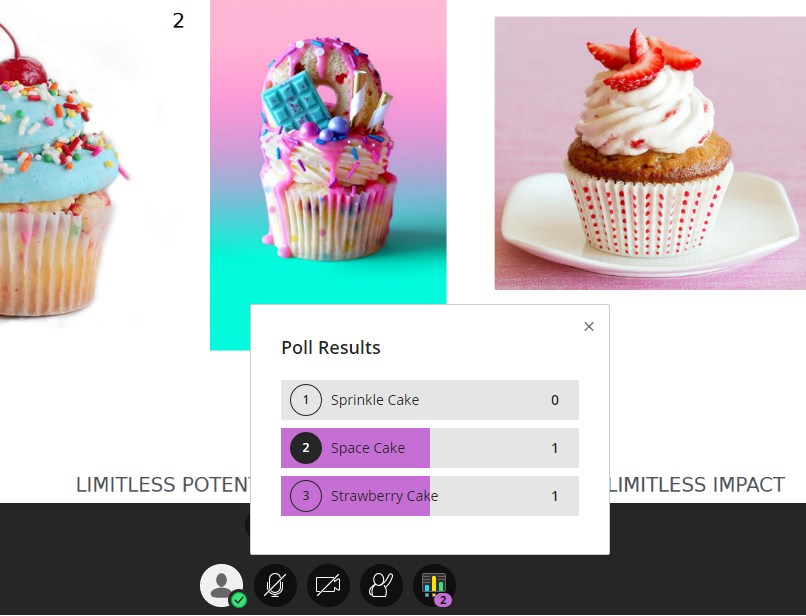 How to Hide a Poll
If you wish to hide the poll in order to read the question or another aspect of the slides, simply click the poll icon to minimise and maximise the poll.