There are two main ways you will be asked to join a session
Join through the Module
Blackboard Collaborate might be used in place of a classroom session in your module.
The module convenor will let you know where in the course you will find all the Blackboard Collaborate Sessions.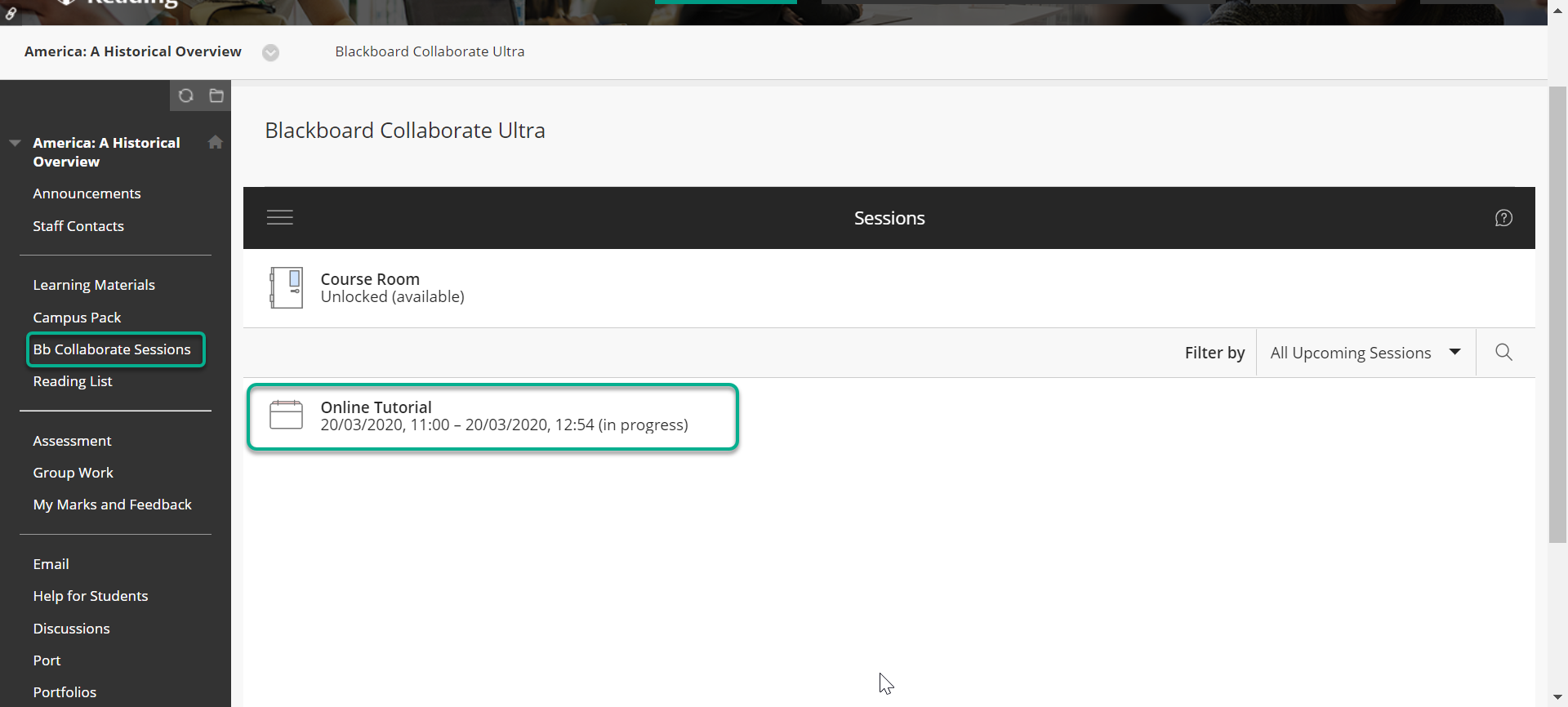 Click on the session you wish to join, and click Join Session from the side menu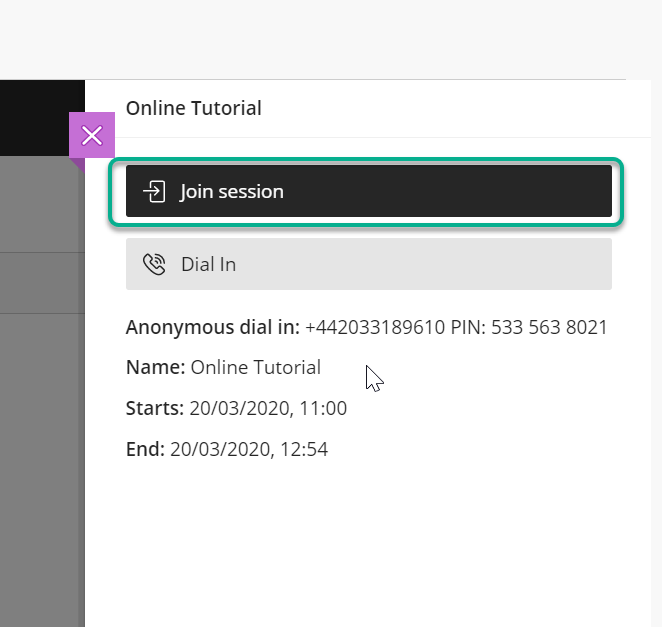 You will automatically join using the name from your module.
Join Using a Guest Link
The facilitator of your Blackboard Collaborate session may send you a link to the session. This will take you straight to the session room in your browser. Please ensure you are using a Compatible Browser.
Click on on the Guest Link or copy into your browser.

Enter the name you wish to display during the session. Click Join Session .