For either Blackboard or Turnitin assignments it is possible for the marker to produce the feedback in the form of a document (Word or Excel etc.) and attach it to your grade.  When this method has been used you can access the attached feedback via My Marks and Feedback in the usual way.
There are two ways that this feedback can appear in My Marks and Feedback
A.) Feedback as a Speech Bubble Icon
When feedback has been attached as a separate document for either a Blackboard or Turnitin assignment it can appear in the My Marks list as a speech bubble icon: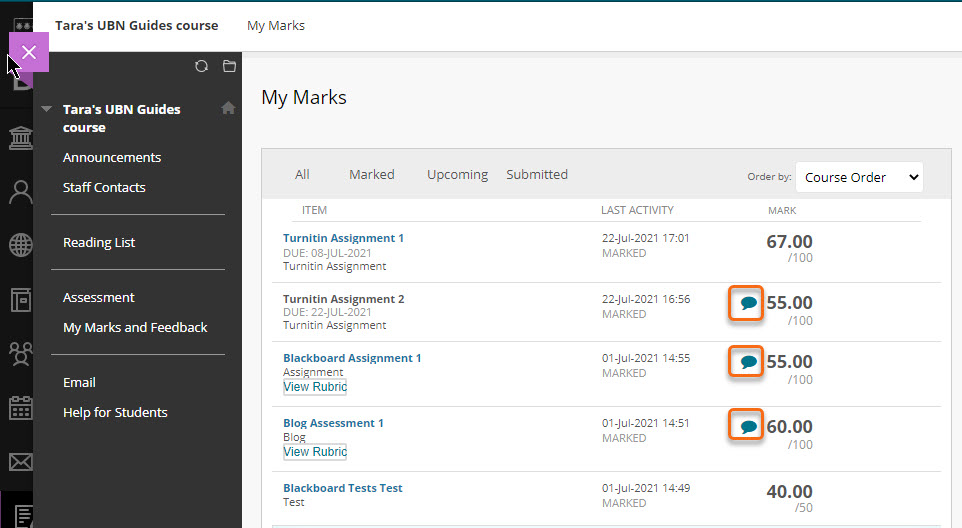 Click on the speech bubble icon and the link to download the paper will appear.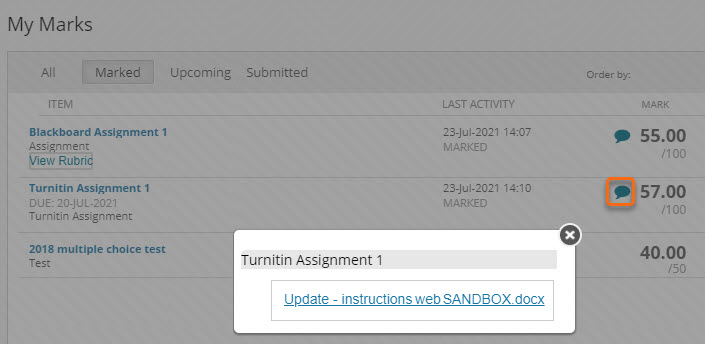 B.) Feedback as Feedback from Instructor
For Turnitin assignment the attached feedback may not appear as a speech bubble icon.  Instead you will need to click on the View Feedback button in the usual way and then download the paper from the Feedback from Instructor area.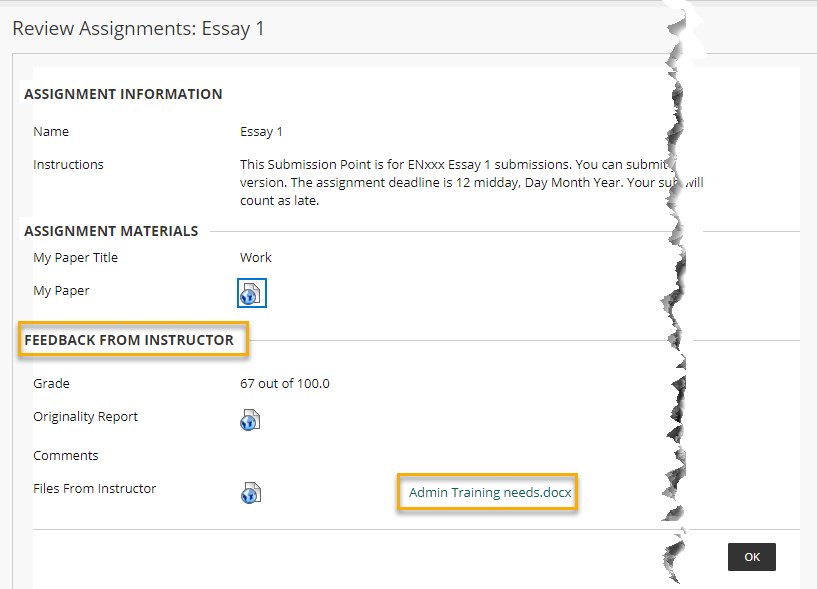 With both methods the document will download to your local drive to be viewed.