If you have been assessed for work you have electronicaly submitted, this can sometimes appear in your My Marks area (formerly My Grades) in your Blackboard course.

Check your module handbook as to which assessment grades will appear in Blackboard, and which will be put directly in RISIS.

This might be for a presentation, or might be for a Wiki, Blog or Journal you have taken part in for your module.
You may receive a mark and feedback for this, without there being a piece of work to view.
This will be found in the 'My Marks' area of your course accessed via the My Marks and feedback link on the course menu or via Marks on the main menu.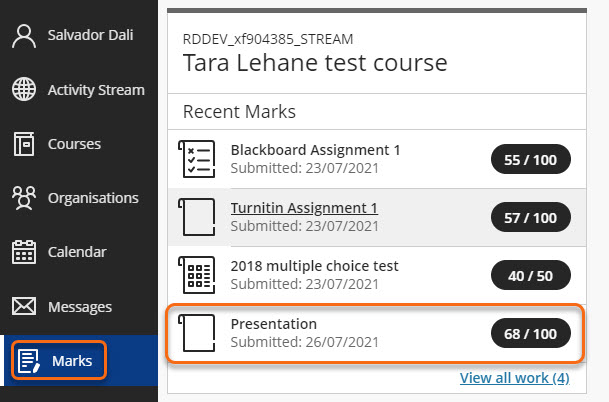 In My Marks a speech bubble icon next to the Mark will indicate that there is feedback to view, a rubric may also be used, even where a submission has not be made.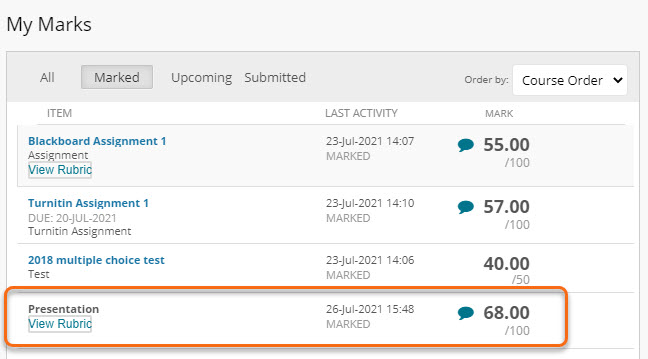 The feedback will appear in the text box or as a link to a document in the text box.