This guide relates to assignments created using the new Turnitin LTI assignment tool.
The new version of Turnitin will be used
for all assignments due 1st August or later – including coursework resubmissions and resit exams
on all Blackboard courses for 2022/23
For help with the original version of Turnitin please see How to submit a Turnitin Assignment.
If you are completing some exams by hand, with pen and paper, our recommendation is to submit your work via a laptop / computer wherever possible. However it is possible to submit handwritten work to Turnitin using your phone.

This guidance outlines the steps that you should follow to submit scanned handwritten answers to your take home exams

to a Turnitin assignment
from your mobile phone.

You will need to combine your scans into a single PDF file – you cannot submit multiple images to Turnitin unless they have been combined into one file.
Scanning your work
Write your answers to the questions onto plain, lined or graph A4 paper where possible, please include a number on the page that indicates the order.
On your mobile phone, use a scanning App, such as:
Take the scan in a well-lit environment
Check that the scan is readable
Save the scans as a single PDF document – both Office Lens and iOS Notes can do this for you.
Submitting the work to Turnitin (from August 2022)
On your phone's internet browser, go to https://www.bb.reading.ac.uk and log in.
Do not use the Blackboard mobile app – you can't submit to Turnitin through the app.
2. Locate your course in the Courses Tab – you can search your list of courses.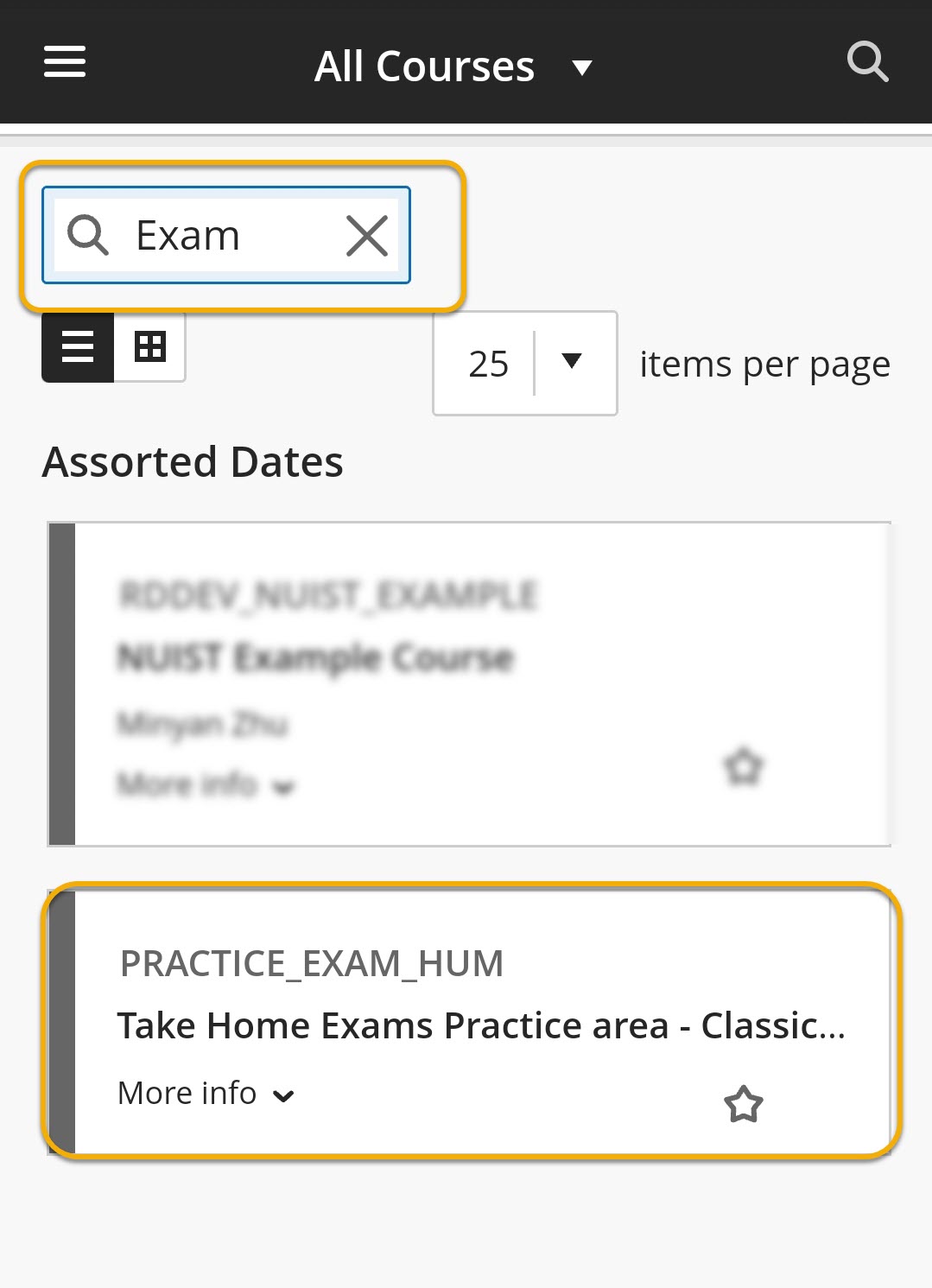 3. Inside your course, click on the arrow near the top of the screen to view the hidden course menu.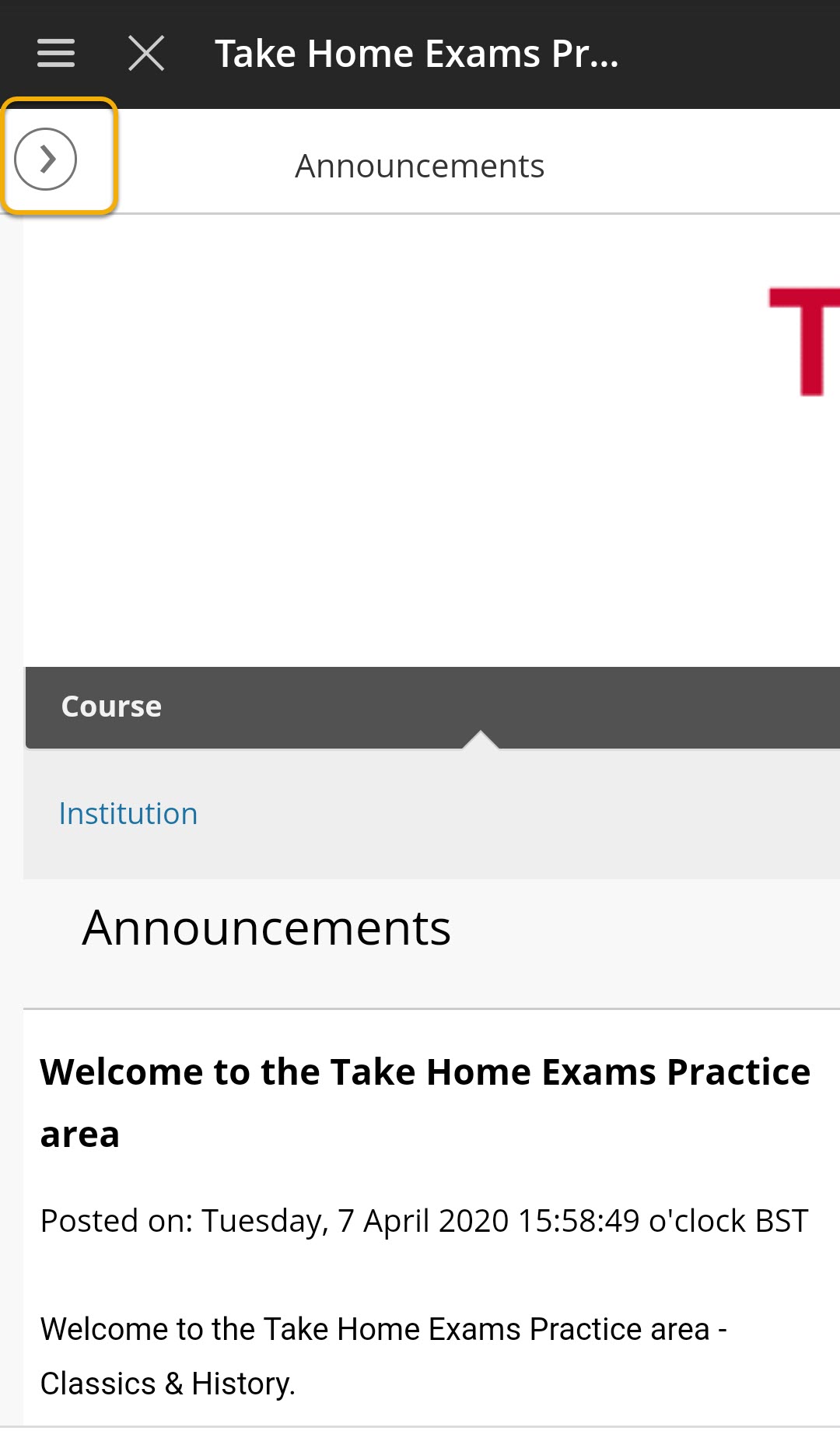 4.  Locate and go into the 'Take Home Exams' area (or the 'Practice Submission Area' on your Take Home Exams Practice course)
.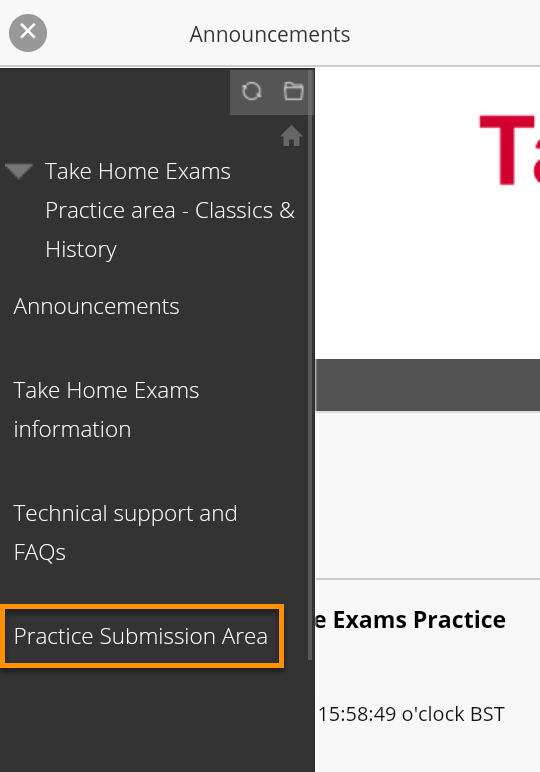 5.  Scroll down to locate the Turnitin submission point for your exam, and click on the Assignment Title link.
6.  The Upload Submission page opens.  Click on the assignment title to see the assignment details including instructions and deadline etc.
7. Click on Upload Submission.
8. Now browse your phone's storage to locate and select the PDF file containing your scanned work.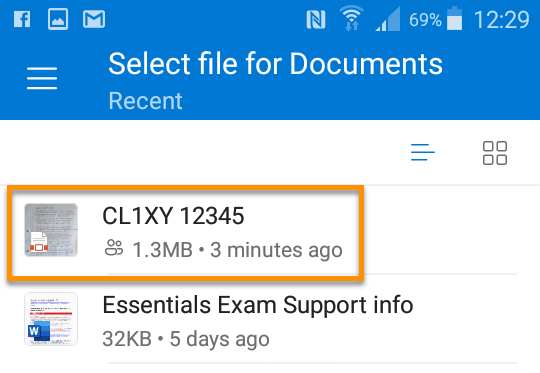 9. The Submission Title will automatically populate with the file name, however you can still enter a Submission Title if it is instructed by your School (e.g. Module Code and Candidate Number).
10. Click on Upload and Review.
11. On the next Turnitin screen, check that this is the right file, then press Submit to Turnitin.
12. You have not submitted until you press the Submit to Turnitin button.
13.  A confirmation is displayed on screen, with a link to your Digital Receipt.
Download your digital receipt straight away and save it to your One Drive.