Guidance on submitting to Blackboard Assignments using a mobile device
This guidance is for students that need to submit documents to a Blackboard Assignment from their mobile phones.
Please note:
It is advised that you try to submit using a computer/laptop if you have access to one. 
If you do not have access to a computer/laptop, there are two options to consider. Option 1 is the advised submission route if you need to submit using your mobile device.
Option 1: Submit through device browser
We recommend submitting your files to Blackboard through your device browser (please use Google Chrome for the most stable experience).
Open your device browser and go to www.bb.reading.ac.uk
Login to Blackboard and select your module from the list in My Modules.
Once in your module, open the left hand course menu panel by tapping the top left arrow button. From here you can access folders containing assignments or exams.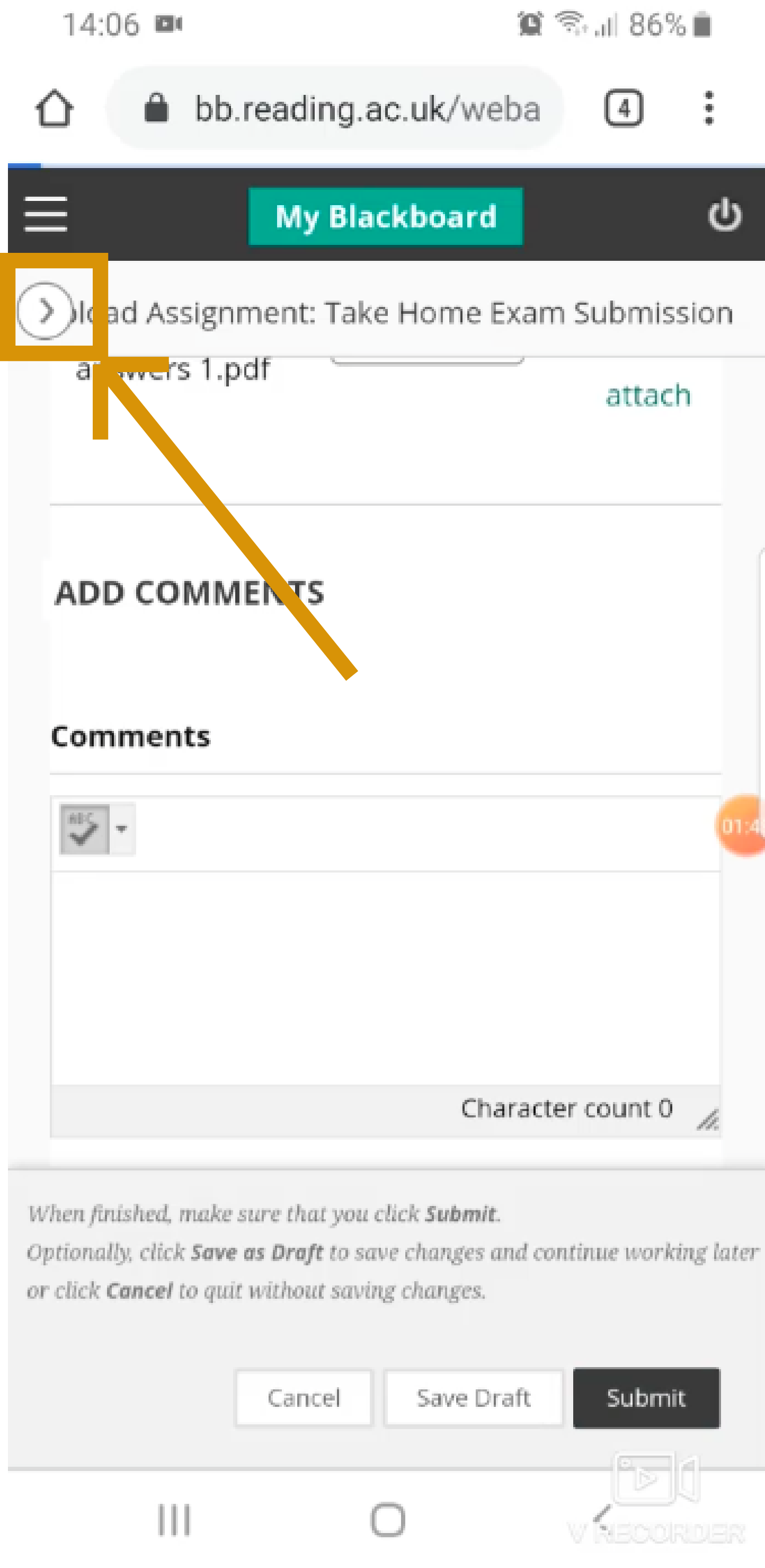 4. You will be able to browse your device's file storage, including your University OneDrive account if you are signed in on your device.
5. Submit your document. You will receive a confirmation message upon successful submission of a file/s.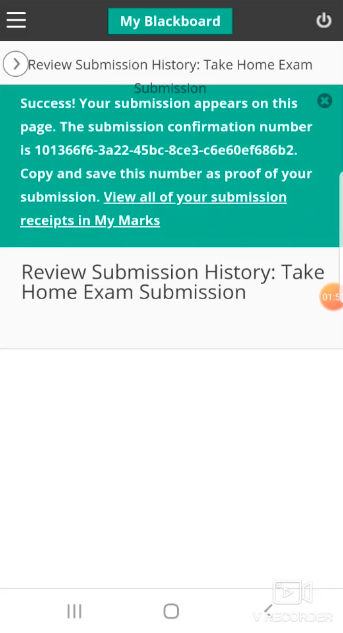 You can watch a short video of the process below:
If you cannot access the YouTube video, please try this link: Submitting from a phone browser (Single sign on Required)
Option 2: Submit through the Blackboard app
It is also possible to submit through the Blackboard app.
Please only consider this option if any of the others are not suitable, as there can occasionally be issues submitting assessments. If you need support please contact us via the DTS Self Service portal or email dts@reading.ac.uk with a screenshot of your issue.
If using the Blackboard mobile app, the following video gives a demonstration of submission process:
If you cannot access the YouTube video, please try this link: Submitting to the Blackboard Student App (Single Sign on Required)