Add summary feedback
When looking at a student's paper in the Turnitin Feedback Studio, use the Feedback Summary panel to provide your overall comments.
1.     Click the 'Feedback Summary' button in the Toolbar on the right-hand side of your screen
2.     Click in the box under 'Text Comment'
3.     Either type or copy and paste in your feedback.
3a.   Simple formatting options are available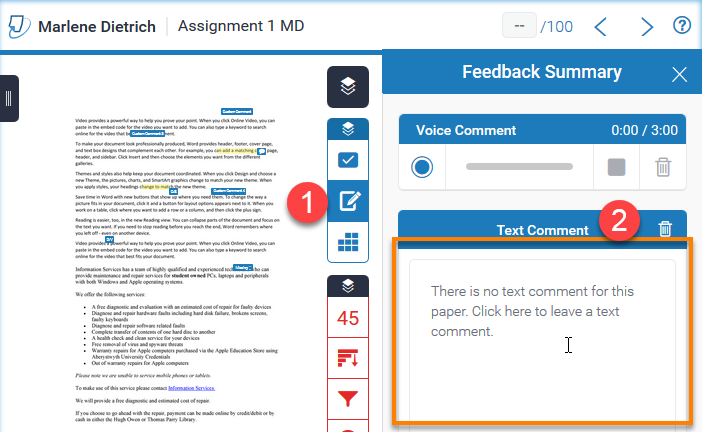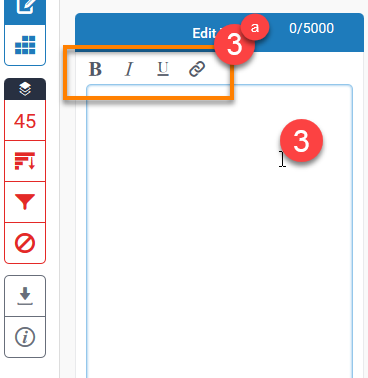 The text you enter in this field is saved automatically.
Enter a grade
Click in the Grade box at the top right of the document and type a grade for the assignment.
The grade is automatically saved when you click away.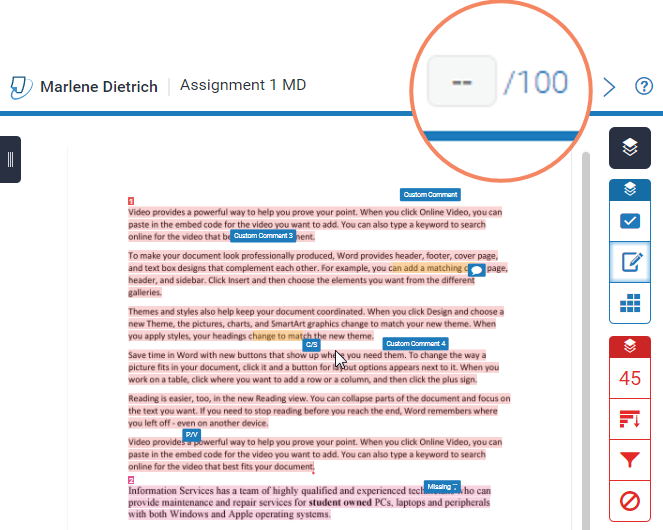 https://youtu.be/QH6djmeAYzQ
---
Page last updated on October 12, 2022 by andyturner
---