Take Home Exams
Take Home Exams – guidance for markers and administrators, settings to apply for exams and resits.
Online Teaching Toolkits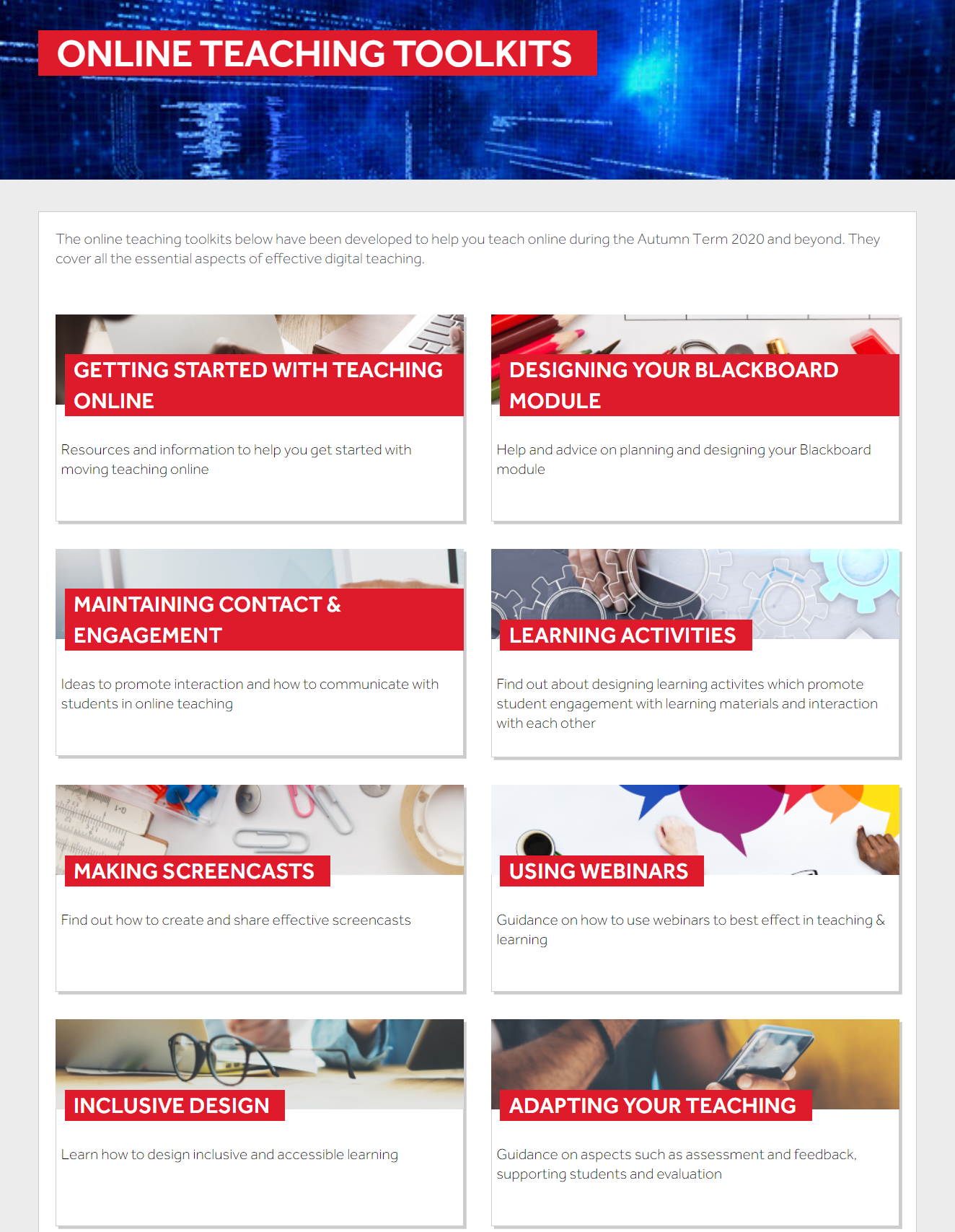 The Online Teaching Toolkits on the TEL website have been developed to help you teach online during the Autumn Term 2020 and beyond. They cover all the essential aspects of effective digital teaching.
Please read through the toolkits first, to establish what approaches and tools you will use in your Autumn term teaching. The toolkits link back to articles here to provide more technical help on using specific tools in Blackboard and other platforms, including MS Stream and MS Teams.
Key technologies for Teaching & Learning 2021
Other guidance
How to make online interactive sessions available to students – running seminars and other timetabled interactive sessions online: which tool to choose, settings to apply.
Assessment: Moving physical submissions to online