Once you've located your paper, you need to view the comments left by the maker. On the right side of the screen you'll see the general feedback and rubric feedback along with your final grade.
You can access any rubrics associated with your assignment by clicking the rubric button, viewing the marker's evaluation in the pop-up window.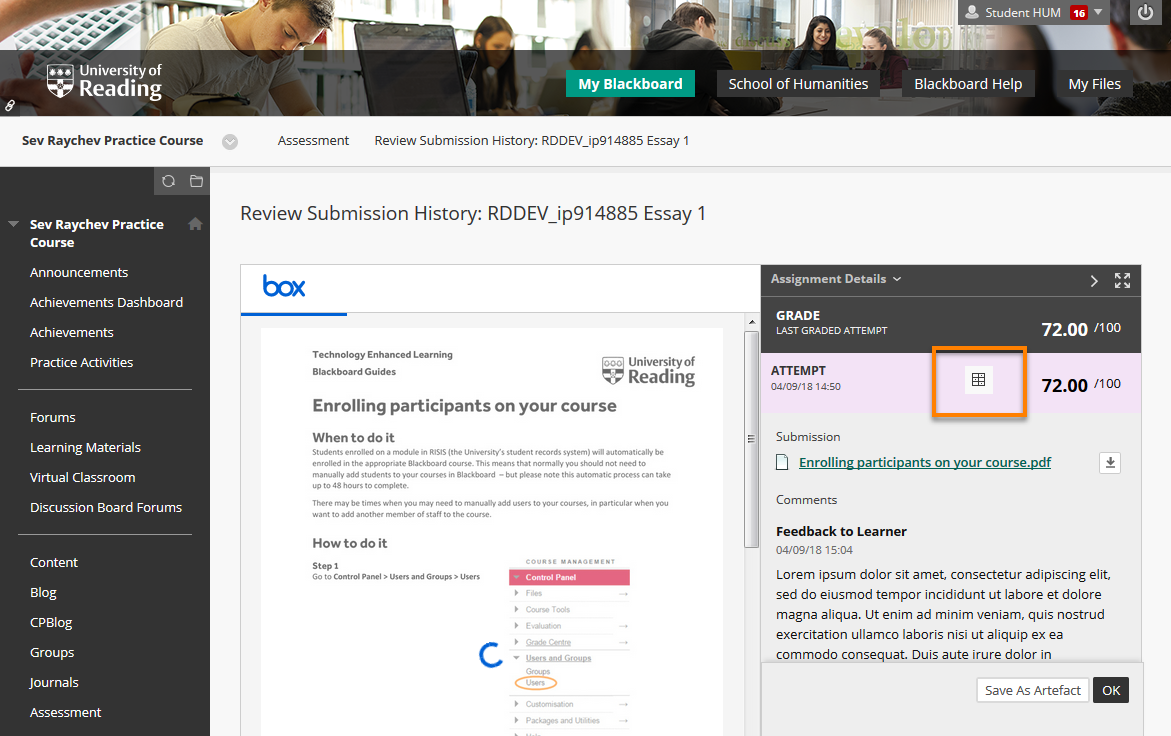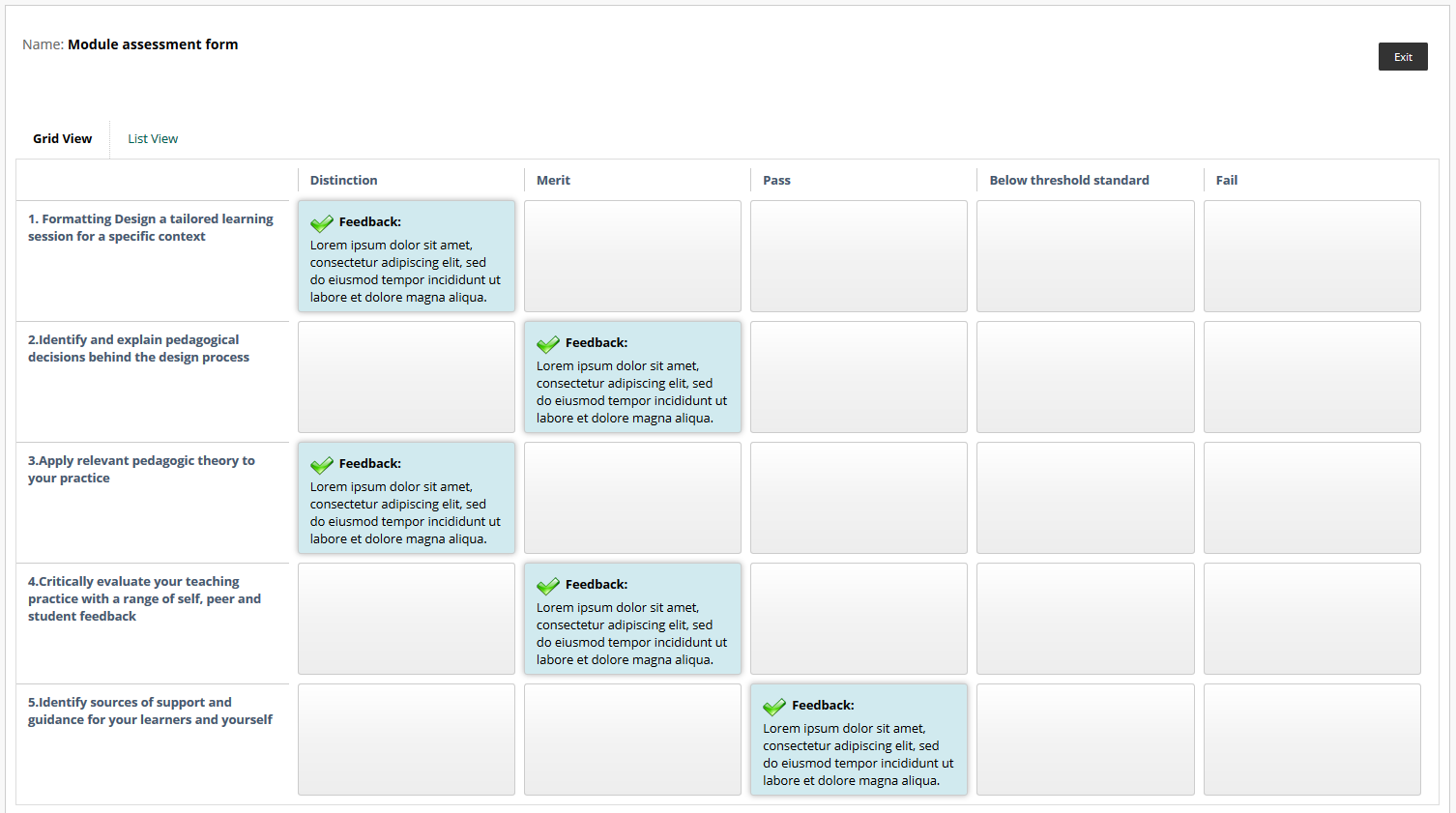 The rubric displays descriptions of each level requirement and highlights how your work met the criteria set.
If your paper was graded before the Blackboard upgrade on the 10th of January 2018, you will see comments like these. To view them, simply hover over them to reveal them: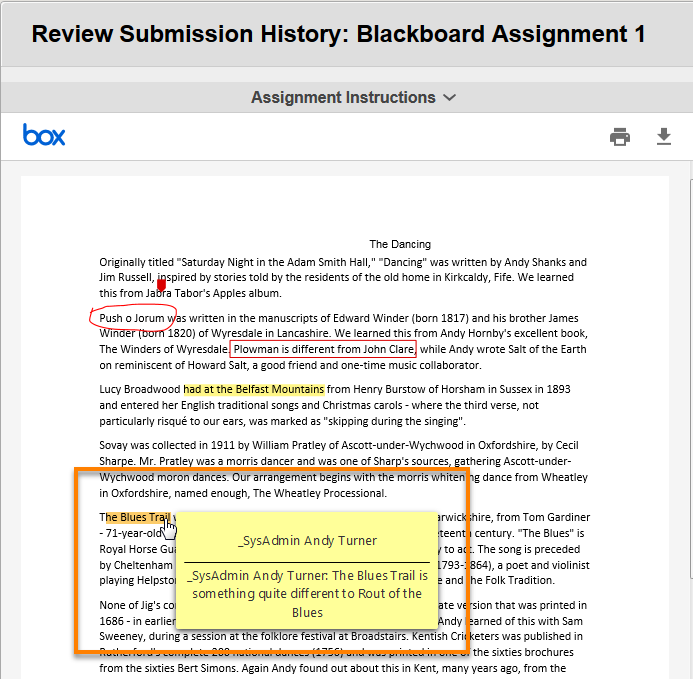 Comments added to your paper after this date will look slightly different, but you will still need to just hover over them to reveal them.
Point Comments appear as blue speech bubbles on the paper; hover over them and highlighted text to reveal the comments: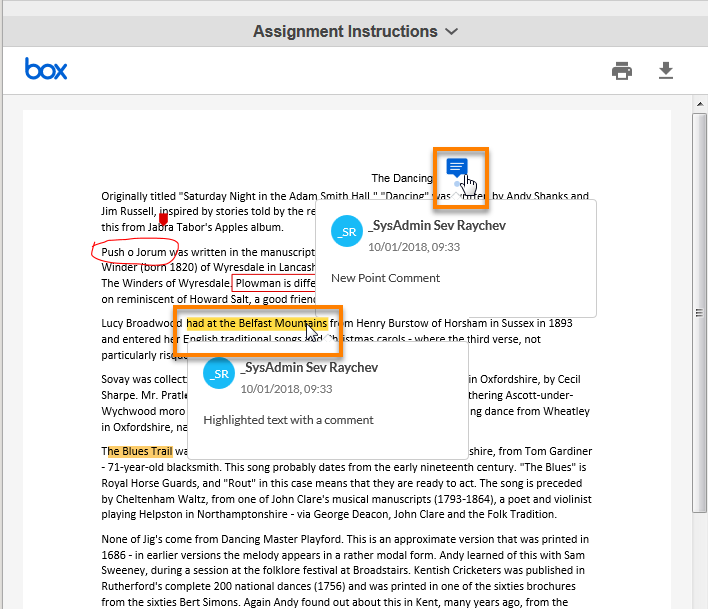 Downloading your annotated paper
To download a local copy of your work along with any annotations and comments, please look at our guide:
Blackboard Assignment: Download marked assignment submissions