You can access your marks and feedback via the My Marks and Feedback area of your course – see My Marks – Locating your marks and feedback.
Once you've located your paper, you need to view the comments left by the maker. On the right side of the screen you'll see some or all of the following
your provisional mark for the assessment
general feedback on your submission
audio or video feedback
feedback provided in a rubric
Opening the rubric
If a rubric has been used, click on the rubric icon to view the marker's feedback.
This will open the rubric in a pop-up window.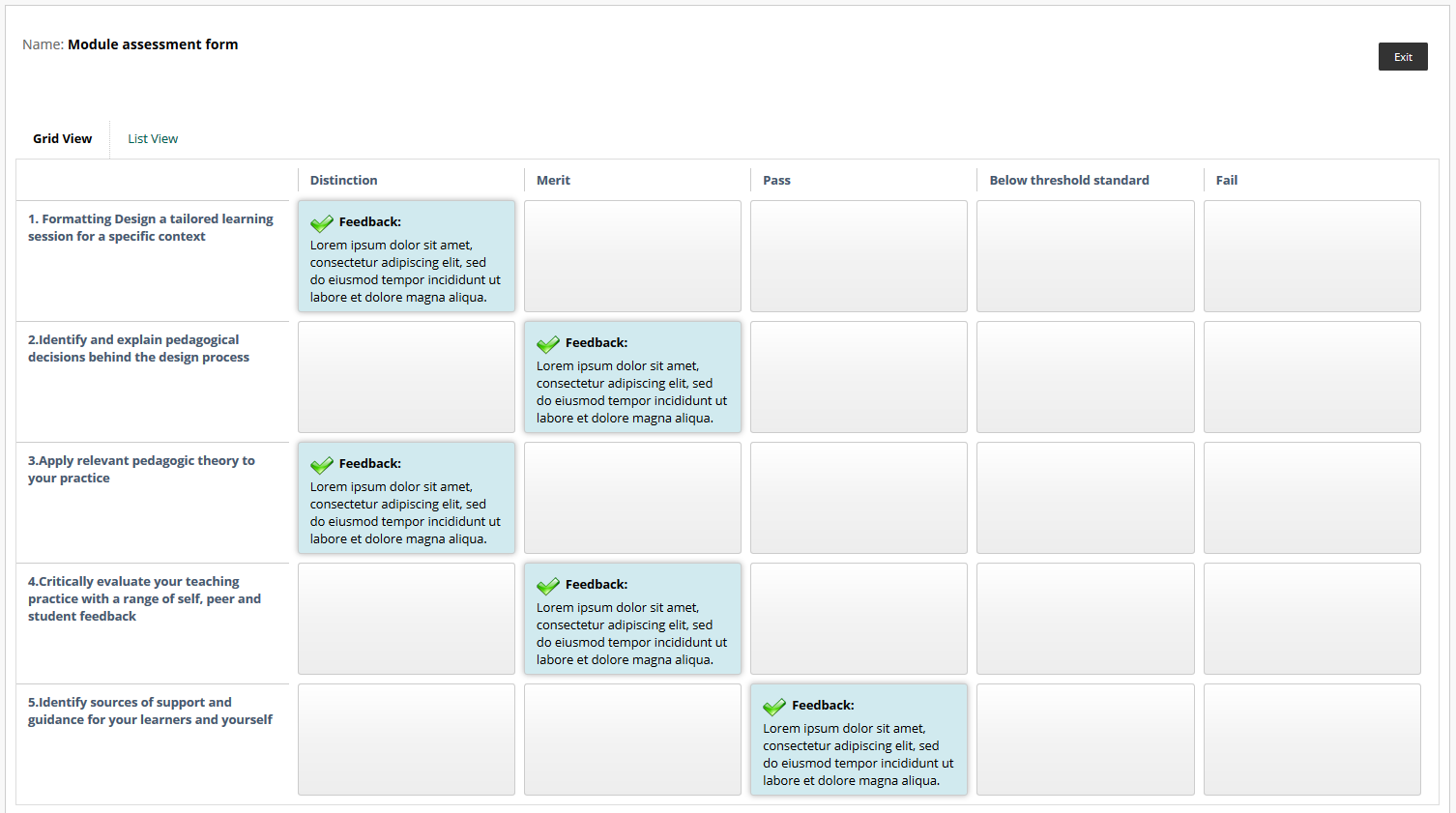 The rubric displays descriptions of each level requirement and highlights how your work met the criteria set.
Annotations on your paper
Markers may have left comments and annotations on the paper itself. If you need help navigating around this screen, please see the Blackboard help page Assignment Grades.
Downloading your annotated paper
You can download a PDF copy of your work along with any annotations and comments, click on the Download icon.
To view all of the markup and comments you may need to open this in Adobe Acrobat, not just in your internet browser.