Access the assignment
Go to your Course and access the assignment via My Marks and Feedback (formerly My Grades).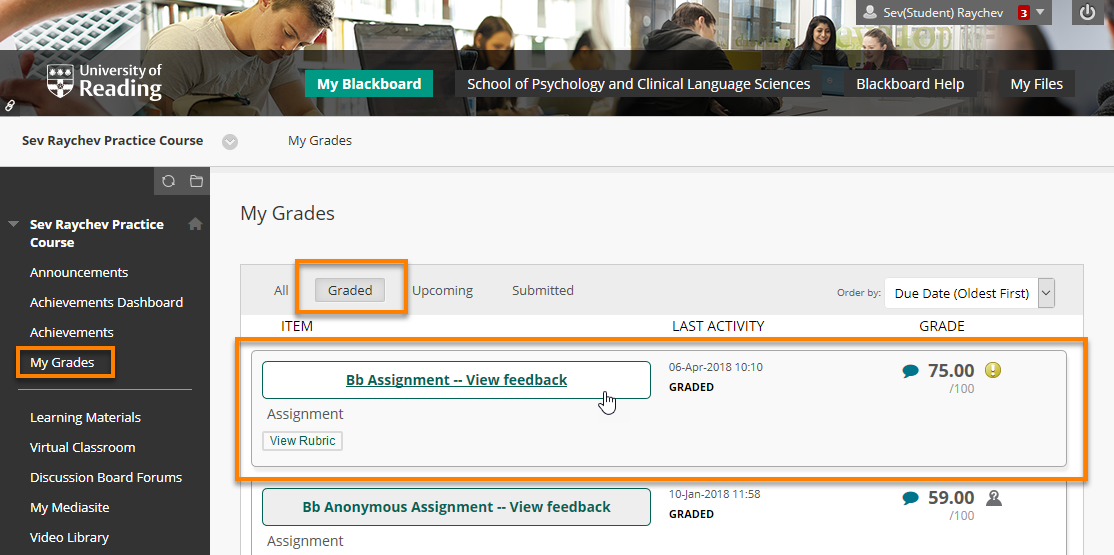 You'll see your submission, annotated and the feedback and grade in the panel on the side (the panel will be below the paper if you're on a device with a small screen).
Download the paper
You'll see a drop-down menu next to the file name in the panel under your grade and feedback.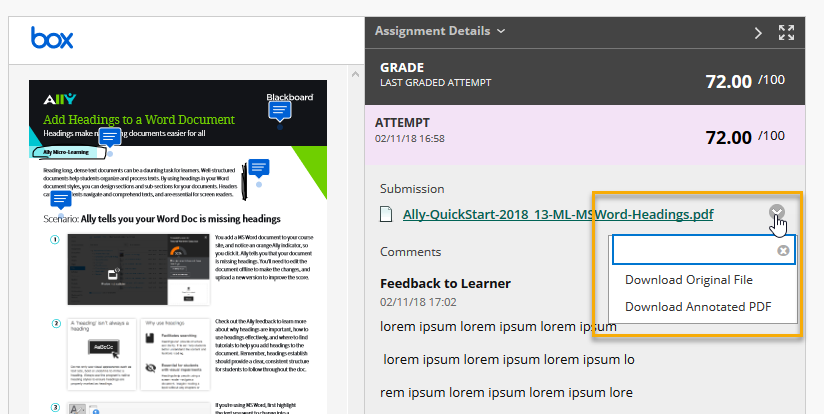 Click on this to reveal your download options.
You can choose to download the original file or a PDF version with the annotations provided by your marker.
 
 
You should open this PDF with Adobe Acrobat Reader. Rendering the PDF in Chrome, Edge or any other browser or program will not display all of the markup and comments!