Collaborate Ultra Test Room:  You can test to see if you are able to enter this Collaborate Ultra session and audio/video devices on your computer are working. Please note that the audio/video sharing and chat options have been disabled in this room. Click here to enter the Collaborate Test Room.
Browser considerations: If possible please use Google Chrome when attending Collaborate sessions. Chrome is the most compatible browser with Collaborate at present.
Third party cookies in browser: If you are unable to enter the room, please check and allow "Third party cookies" in your browser settings . [ Watch this video guide on how to allow "Third party cookies" in Chrome ]
Microsoft Edge browser issue: A number of Microsoft Edge users have reported that they are unable to hear the moderator or other participants. This is likely a compatibility issue. If you experience such issues, leaving the session and re-join may help. If nothing works, please consider using Chrome browser.
Need help? Should you have any questions or need help, please contact CQSD TEL on it@reading.ac.uk.
---
Four steps to take when joining your Collaborate session:
1. Plug-in your equipment before joining the Collaborate session.
2. When Collaborate launches, accept any browser pop-up dialogue boxes that ask you to allow audio and video.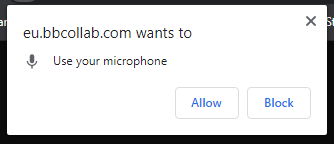 3. Choose which audio and video inputs you want to use when you enter Collaborate or start your audio.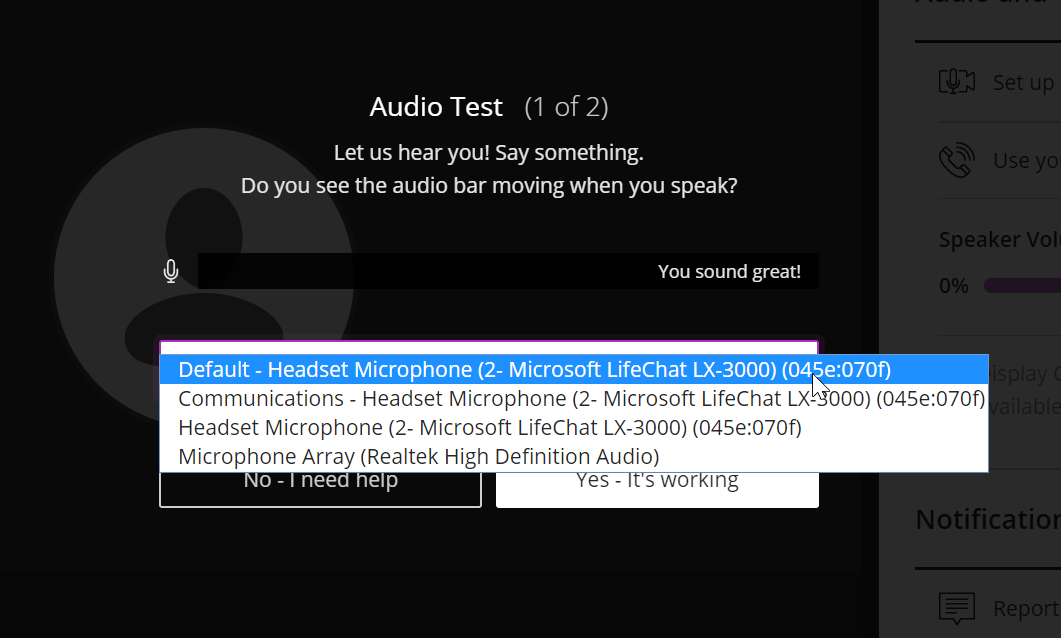 4. Make sure your microphone is muted to avoid feedback noise when you're not speaking. By default, your microphone is muted when you join a session.
If you can't hear anything, check your browser session and audio settings first. Read the help item below: 'I don't know how to change my audio and video settings in my browser'  to see how.
---
Audio Troubleshooting
---
Getting Further Help
This Guide was Last Updated on:
Was this post helpful?
Let us know if you liked the post. That's the only way we can improve.