Blackboard Journals provide a space to reflect on your work on a particular subject, built up in a series of posts. Unlike Blogs, Journals are normally created so they are private between you and the staff teaching on the Blackboard course.
On some modules, Journals may be used for assessment.
Your module convenor will direct you to where to access your Journal. The first example shows a link to the Journal on the course menu.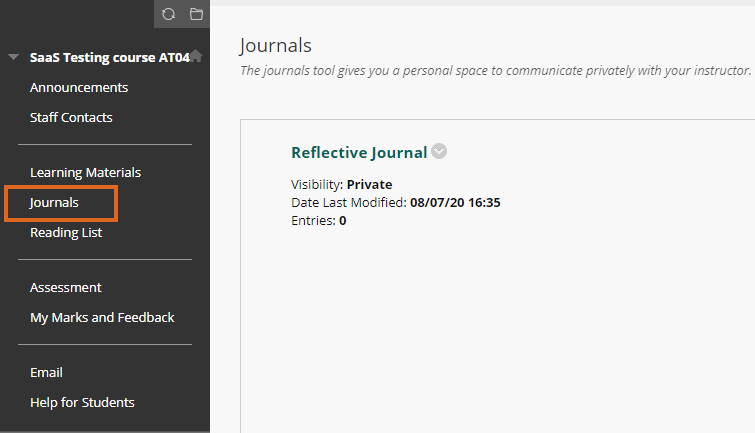 You might also be provided with a link inside a content area.

Want to Know More?
To discover your way around the Journals page, and how to add content, please see the Blackboard Help Page on Journals (opens web link to Help Page).
Some courses use the Campus Pack Journal tool – for help using these please see our Campus Pack help page.