Blackboard Blogs can come in a variety of formats
a single blog for the entire course, to which all course members can post contributions
a separate blog for each individual student
a blog set up inside a Group, which all Group members can edit.
Unlike Journals, Blogs can always be viewed by members of the Blackboard course.
On some modules, Blogs may be used for assessment.
Your module convenor will direct you to where to access your Blog. The first example shows a link to all Blogs in a course from the course menu.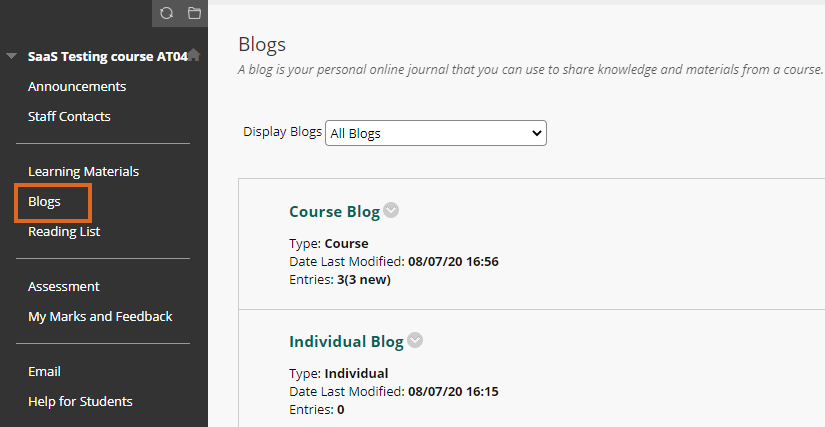 You might also be provided with a link inside a content area.

Group Blogs will be accessible from the Groups menu and the Group home page.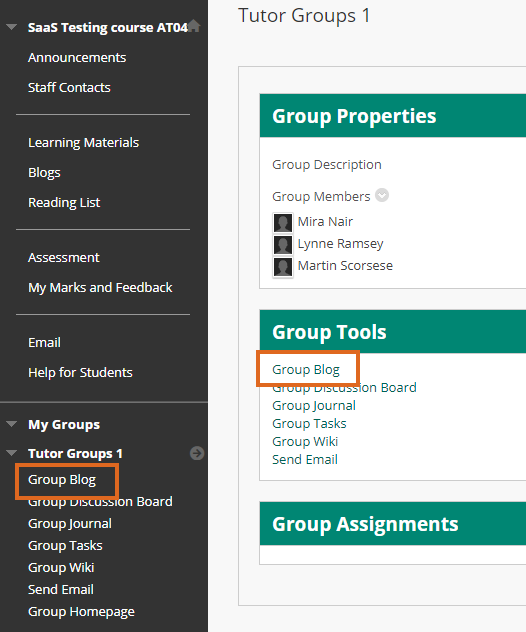 Want to Know More?
To discover your way around the Blogs page, and how to add content, please see the Blackboard Help Page on Blogs (opens web link to Help Page).