Moving to the Cloud 31st July – 3rd August 2020
We will be moving Blackboard to a more reliable, cloud-based platform over the first weekend in August.
Blackboard and Turnitin will be unavailable for the entire weekend
from 20:00 BST on Friday 31 July
for the whole of Saturday 1 and Sunday 2 August
for most of Monday 3 August.
This is a major system upgrade, and it is impossible to predict accurately the total time required. Therefore the system should be considered as "at risk" for the whole of Monday.
Update 3rd August 21:10
The upgrade and migration have now completed and you can log in again
Updates will be posted on the IT Status page.
If there are any documents you need from Blackboard over the weekend, please make sure you download them before 8pm on Friday 31 July.
You could also use the Blackboard mobile app to save documents for offline use.
The new platform brings many advantages:
Regularly updated – quicker access to bug fixes and new features.
Future upgrades won't require any downtime.
Greater system reliability.
Logging in to Blackboard
As part of the upgrade, we will be changing the way you log in to Blackboard. From August, logging in will be exactly the same as signing in to other University systems, such as email and OneDrive. In fact, if you are already signed in to your University Microsoft account, you won't need to sign in again to Blackboard.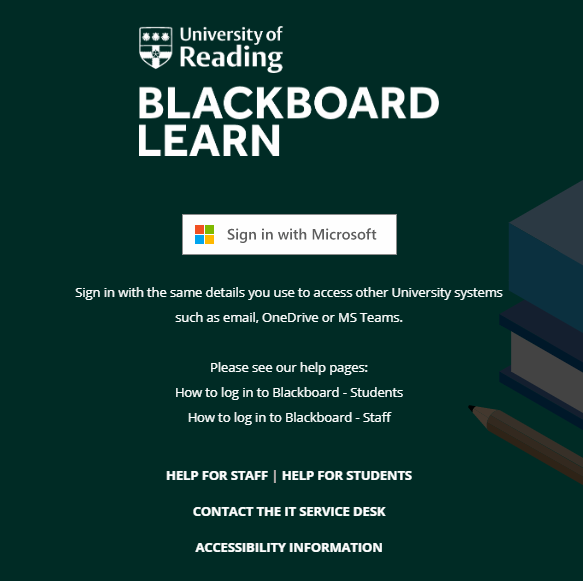 For most students, when signing in, on the first screen you will need to enter username@student.reading.ac.uk
– for example ab123456@student.reading.ac.uk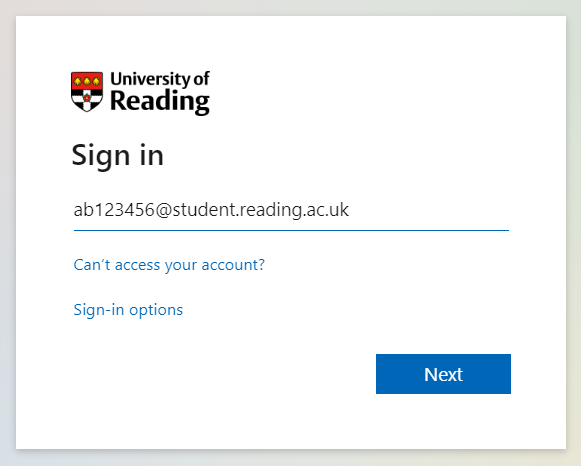 See more on this page:  How to log in to Blackboard
Signing in to the Blackboard mobile app
From August, when you sign in to the Blackboard mobile app you will need to click on the Web Login button.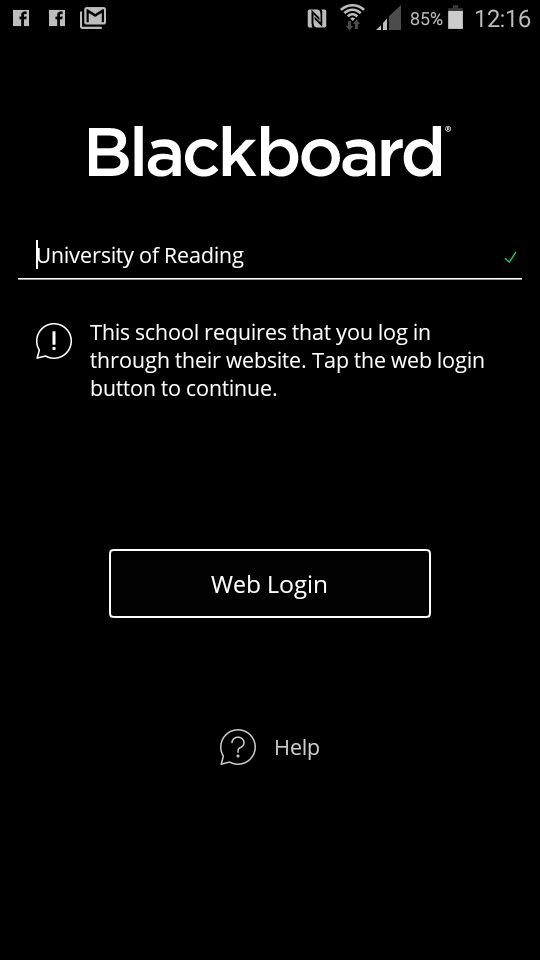 You will then be taken to the University's Microsoft sign in page inside the app.