Blackboard Wikis allow you to work with other students to create a collaborative web resource.
Your lecturers can set up a single wiki for the entire course, which all course members can edit.
But you are most likely to be provided with a wiki inside a Group, which all Group members can edit.
On some modules, Wikis may be used for assessment.
Your module convenor will direct you to where to access your Wiki. The first example shows a link to all Wikis in a course from the course menu.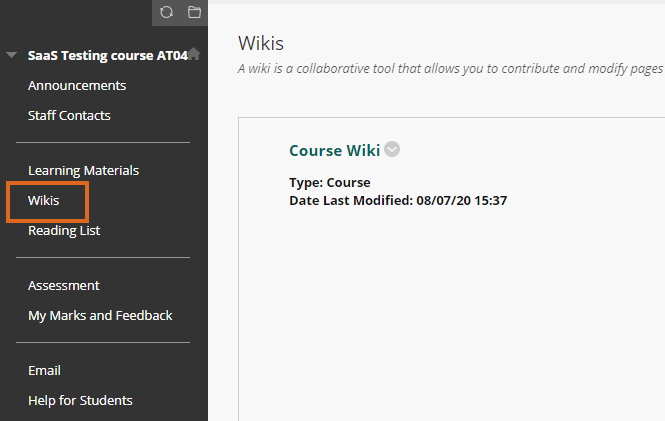 Group Wikis will be accessible from the Groups menu and the Group home page.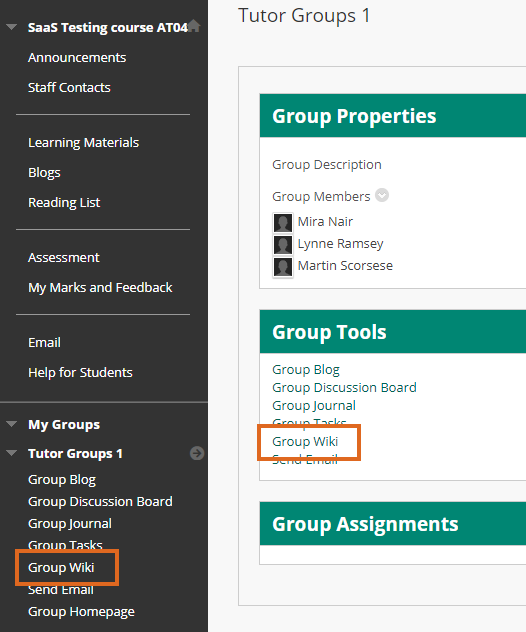 Want to Know More?
To discover your way around the Wikis page, and how to add content, please see the Blackboard Help Page on Wikis (opens web link to Help Page).
Linking to other wiki pages
To link to another page in the wiki, click on the Add content icon.

Then choose Link to Wiki page.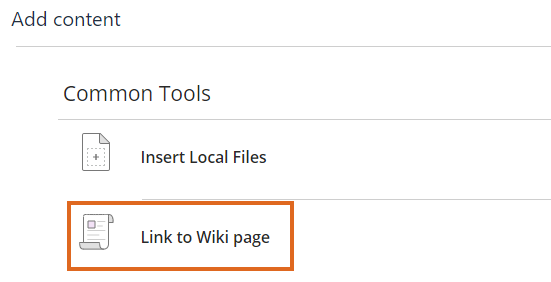 From the drop-down list, choose which page to link to, then press Submit.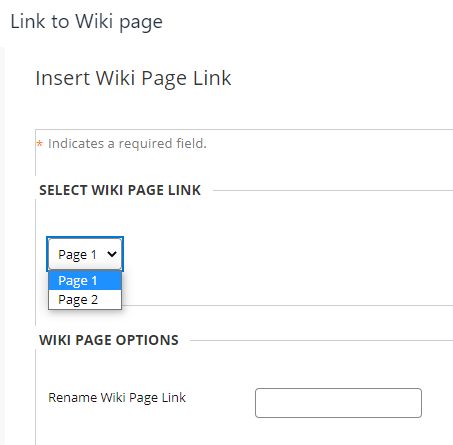 Wiki character limits
There is a limit of 200 000 characters on individual wiki pages.
If you paste in content from Word please choose the 'Remove formatting' option. If you choose 'Keep formatting' the additional formatting information will massively swell the number of characters and reduce the number of words your page can contain.
There is a limit of 2000 characters on wiki Comments.