About Microsoft Stream

Stream is a video streaming platform from Microsoft. Stream is available to all staff and students at the University through your Microsoft365 account.

Recorded lectures and other video content that you access through your Blackboard modules are stored in Stream for you to watch.

Use the Stream mobile app if you want to watch videos offline.

You may also be required to upload presentations and other assessment work to Stream.
This guide provides step by step advice on how to access various features of Microsoft Stream.
Access, Playback and Discover videos:
Create and Upload videos:
Stream troubleshooting
You are signed in to MS Stream, but don't have permission to view this content.
Please contact your Module Convenor. They can ensure that you have permission to view the video, and can contact DTS in case of any issues.
Clicking on 'sign in' should sign you in and allow you to watch the video.
In case of problems, open Stream in a new browser tab - https://web.microsoftstream.com/ - then return to Blackboard and refresh the page.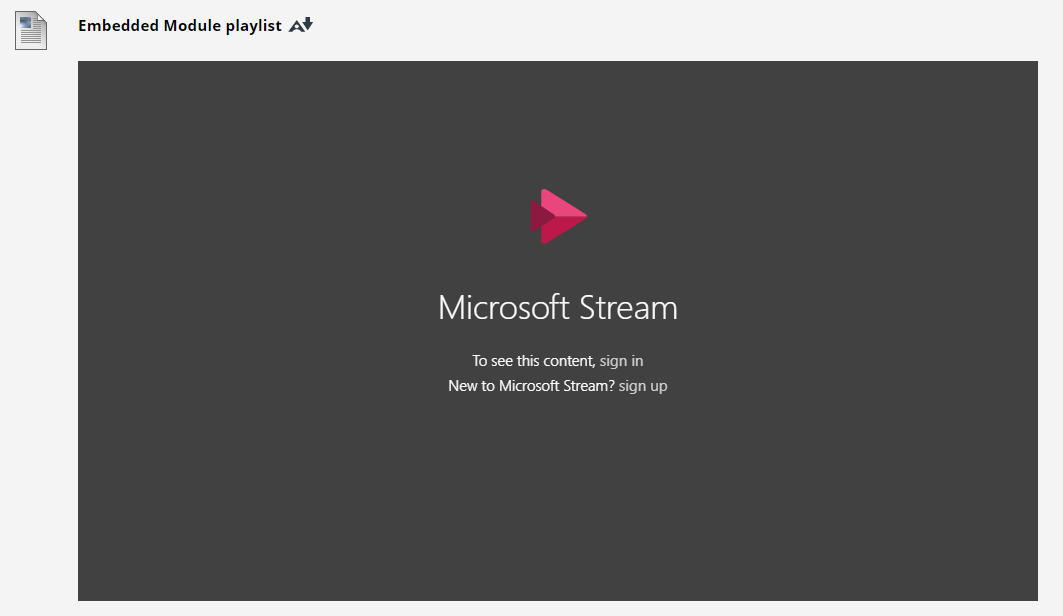 Possible solutions:
Clear your browser cache.
Log out of Backboard and close your browser, then login to Stream or Blackboard again.
Try a different browser.
Allow "Third Party Cookies" in your browser.
Safari users: disable "Prevent Cross Site Tracking".