This article is for anyone who is employed by the University as a note-taker, to support a student with physical disabilities.
The relevant Support Centre will enrol you on any modules you need to see, in order to provide this support. You will probably be added to these Blackboard courses with the role of Mentor.
Such courses will be shown separately in your 'Courses' list.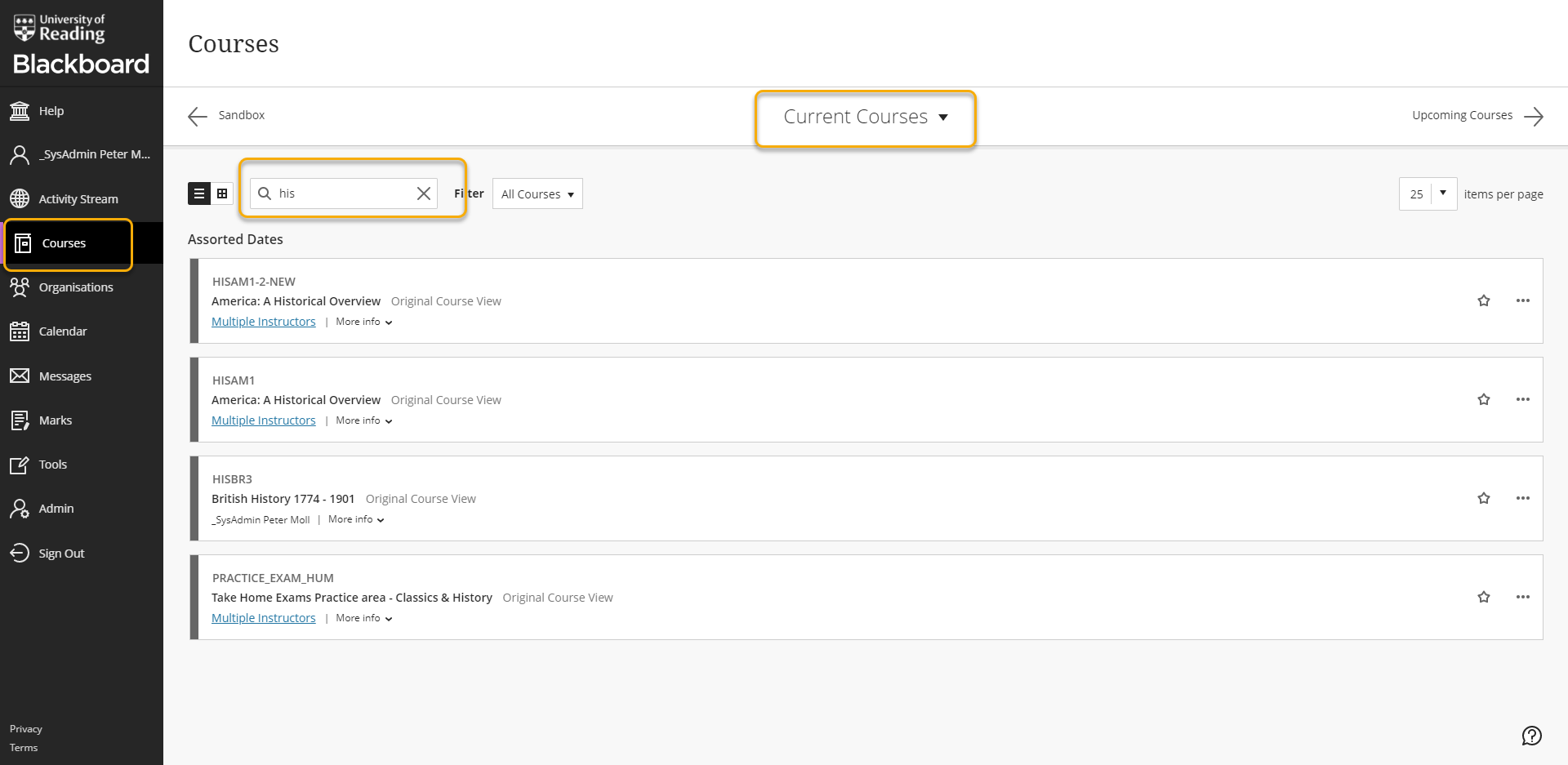 When you go into these courses you will see more or less the same as you would if you were a student.
You should be able to access
announcements
content areas and files uploaded to Blackboard
videos stored in MS Stream
(Please note: when you are fist enrolled on a Blackboard course, you'll have to wait around 24 hours before you can access the Stream content)
interactive sessions held in Blackboard Collaborate and MS Teams.
You will not be able to access
discussion forums
Blackboard Tests.
You will be able to access Blackboard assignments, but not submit to them.
You may be able to submit to Turnitin assignments – but please don't!
On the course menu you may see some areas which are hidden from students – marked by a square with a line through it.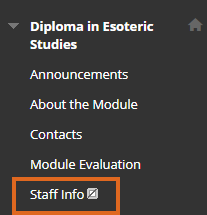 Although you see these listed on the menu, you will not be able to go into the hidden content areas.
Our use of this role for note-takers is new. If you experience any difficulties, please log a support ticket.