Blackboard Groups are a way of organising students on a Course.
Random enrol groups
These groups allow you to create random allocations within your course.  This could be used for a seminar groups where you wish to allocate all students to a certain number of groups, or have groups of certain size.
Setting up random enrol groups
Go to  Control Panel > Users and Groups > Groups.
Within the Groups area click Create > Group Set – Random Enrol

Fill in the Group Name and Information.
Choose whether the groups will be visible to students.

You can associate tools to group, allowing you to have blogs, discussion boards and send emails to the group.  These come as on as default.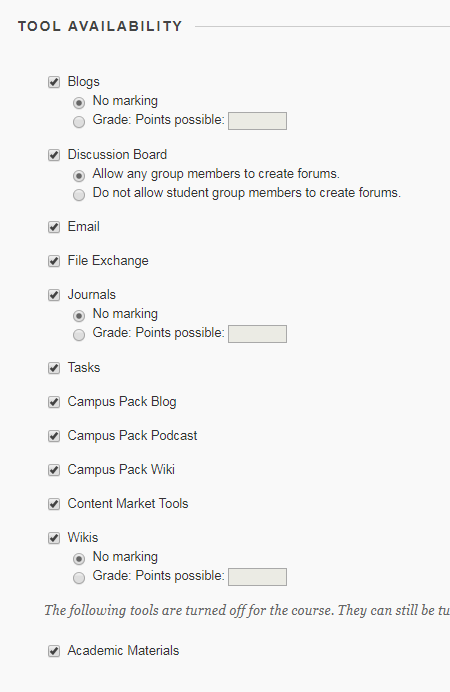 You can assign all or none of these tools to groups.  Note that Blogs, Journals and Wikis have a further option to allow grading.  These create grade centre columns within the course for the group(s) associated with them.

5.    Choose your membership options :
a. Determine Number of groups by either number of students or number of groups
b.  When there is an uneven number of people, you can choose to distribute the members amongst existing groups; have them in a new group; or manually enrol them in groups – this allows you to add late enrollers to the course too.

6.    Once you are satisfied with the information and settings in the group Click Submit and the groups will appear in your groups list.

---
Page last updated on May 1, 2019 by Sev Raychev
---