We do not expect to licence the Campus Pack tools beyond the 2020/21 academic year. Please contact us via the Service Desk for advice on alternative solutions.
Introduction
A Campus Pack Journal is a private entry area, within the Campus Pack system.  Journals are private to the author, and under the regular set up students only see their own journal entries and that of the tutor. This could be used for a reflective exercise on weekly topics or a field work exercise. Instructors can view all journal entries.
Entries can be set to be graded and marks fed through to the Grade Centre.
Set Up a Journal
Go to the content are you wish to add the Journal too.  Click Tools > Campus Pack Journal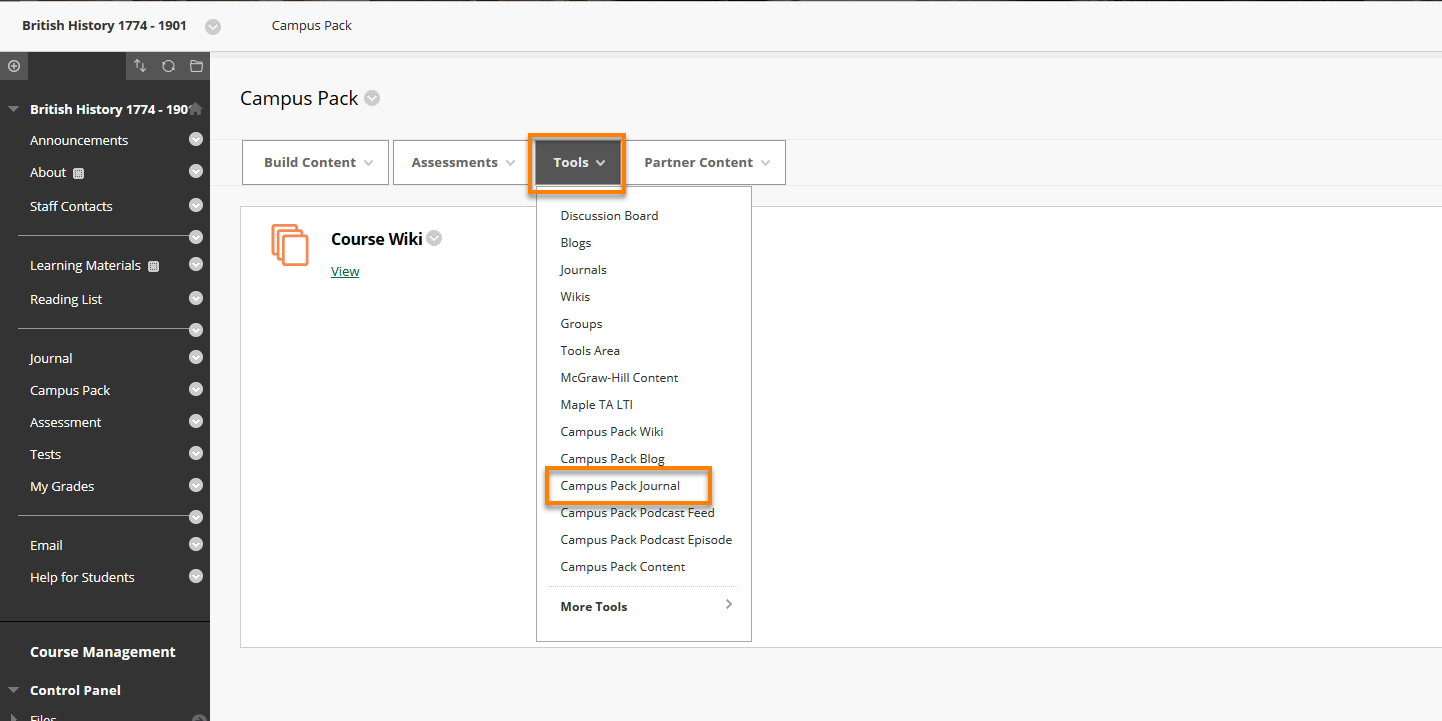 Fill in the details of the Title and Description of the journal.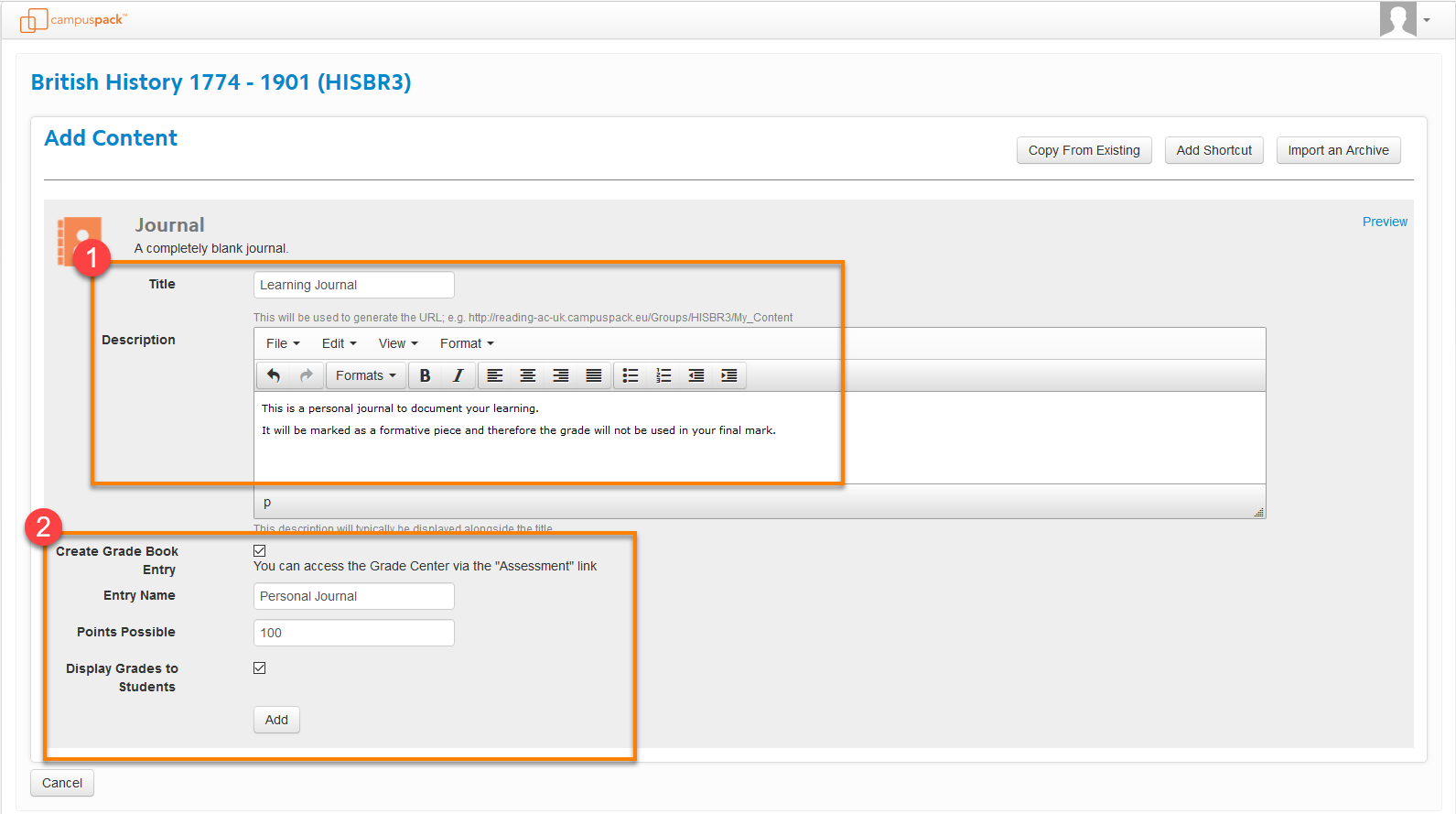 2. Decide if you want the journal to be graded.  This will feed through to the Grade Centre from Campus Pack.
When you have finished Click Add to complete the process.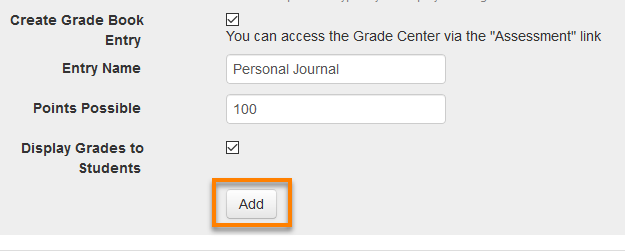 Preview

You can preview the Blog page in the set up screen. Click Preview and a Pop-Up window will show you your work.



Click Add Entry to add a new entry, which all students can see.  This might help prompt reflection or have questions to answer.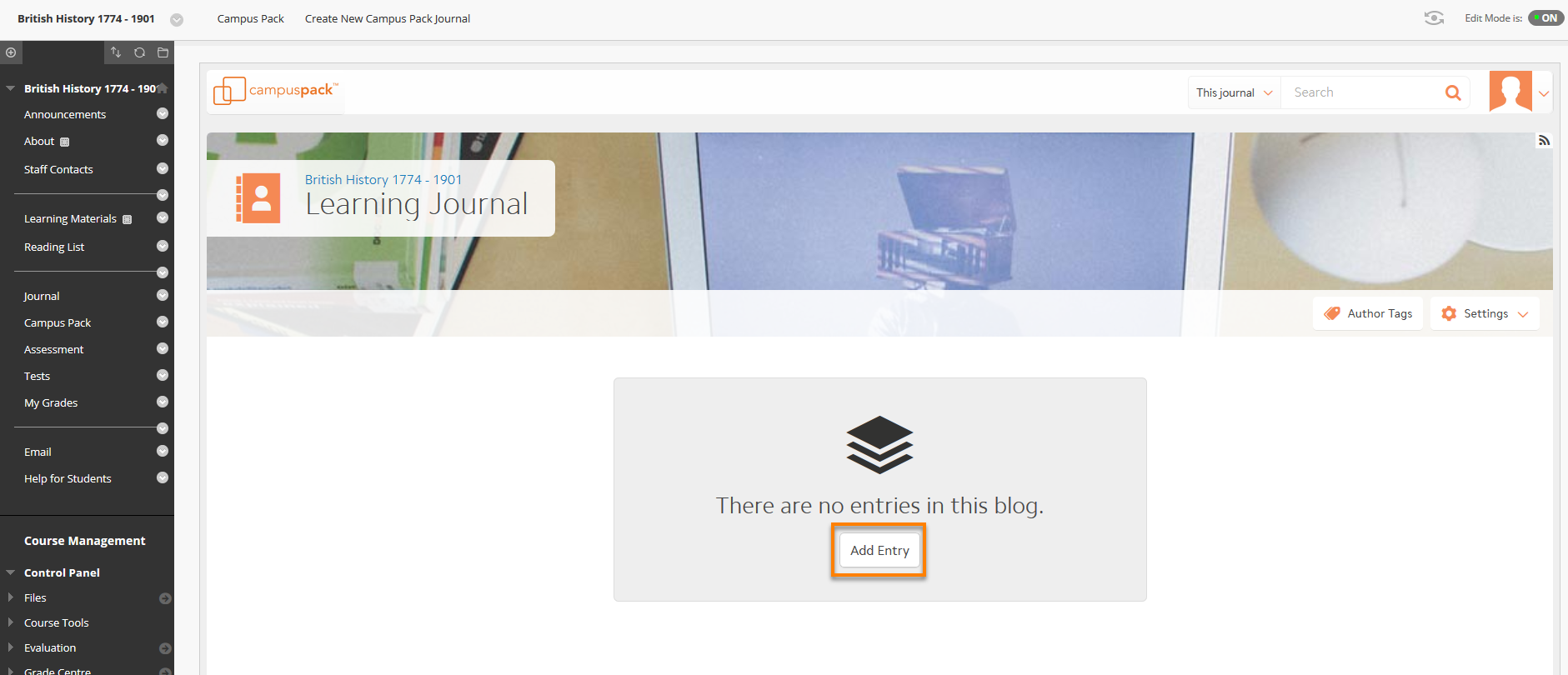 Add your entry and click Save to publish.

When a journal entry is added, this will be listed.  As an instructor you can look down the list of all entries or use the drop down menu to look for a particular student.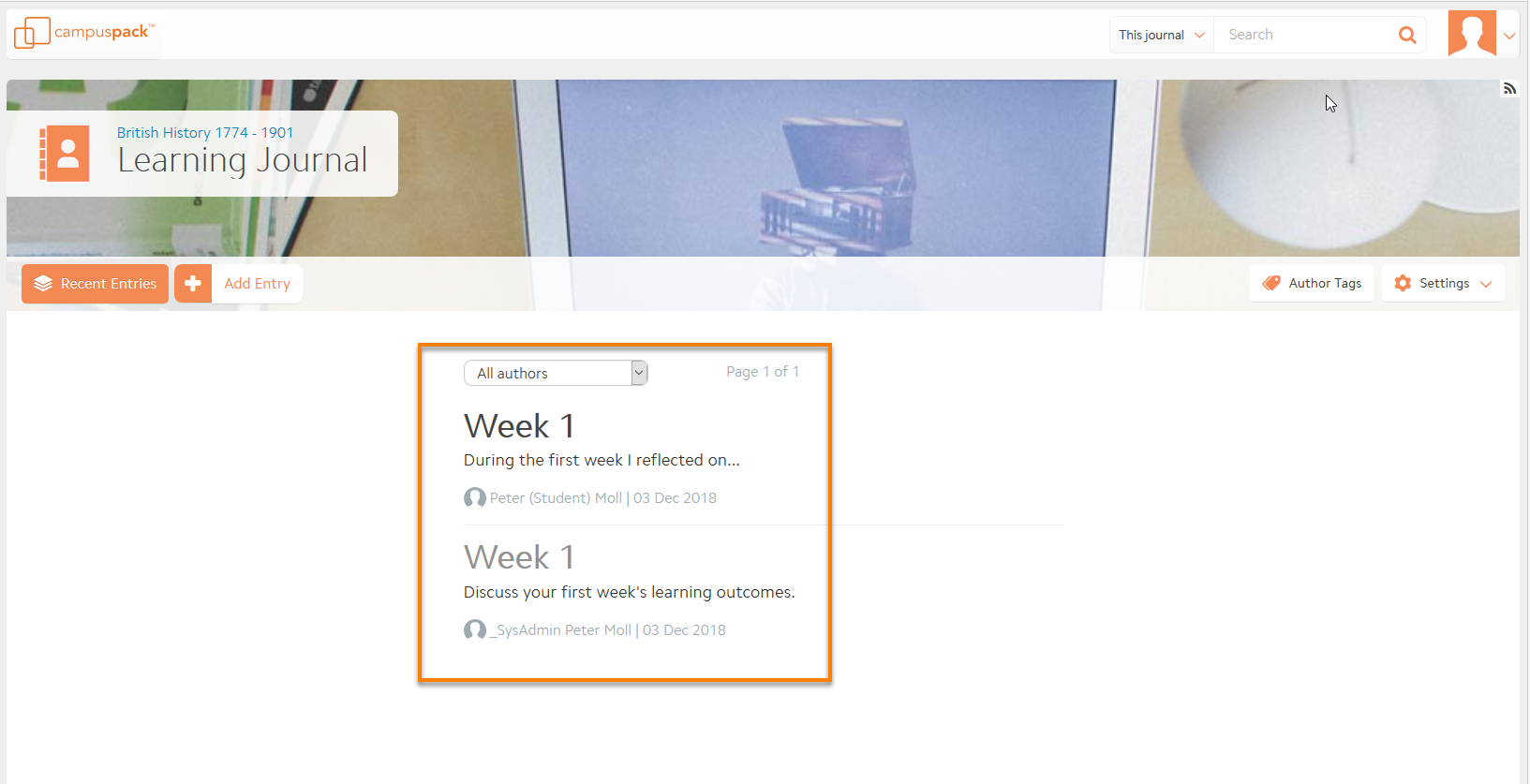 Student Entries
When students add entries they follow the same process – Add Entry, and use the text editor.

Students only see their own entries and that of the instructor. They can navigate between their entries, editing or deleting them as needed.


You can check who has permissions to see entries by going into Settings > Permissions. Here you can add and change permissions if you wish students to see all or non of the entries.