Course links provide a simple way to link from one section of a Blackboard course to another section of the same course.
For example, if you place assessment briefs in one content area, you can easily link from that area to the 'Assessment' area where students need to submit their work.
You can link to
any area listed on the course menu
a folder
a specific content item
To create a Course Link
Click on Build Content > Course Link.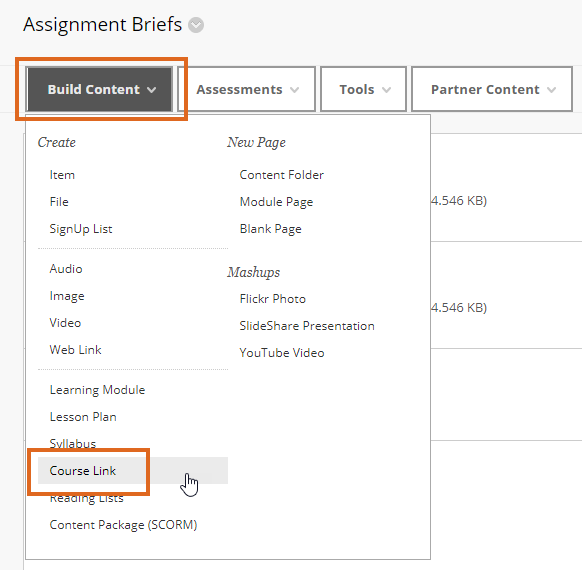 Use the Browse button to open up a map of the course in a separate window.
Click on the area, folder or item you wish to link to.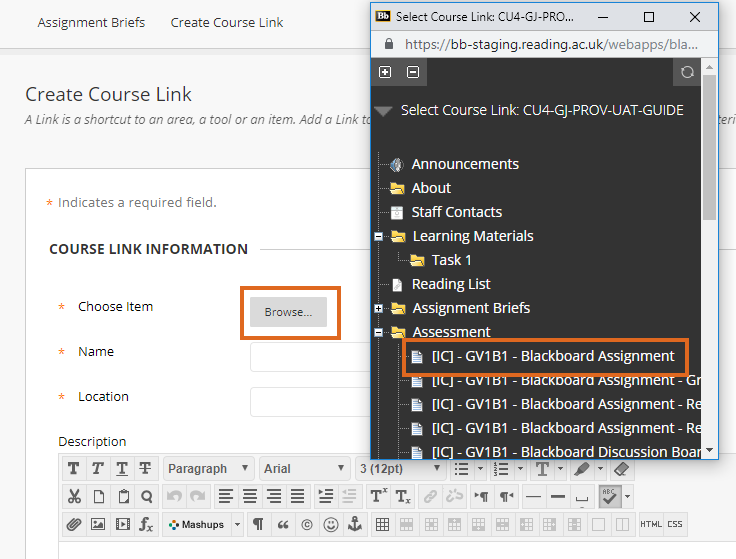 The Name and Location fields will now be filled in. You can edit the Name if you wish.
You can also choose to provide descriptive text.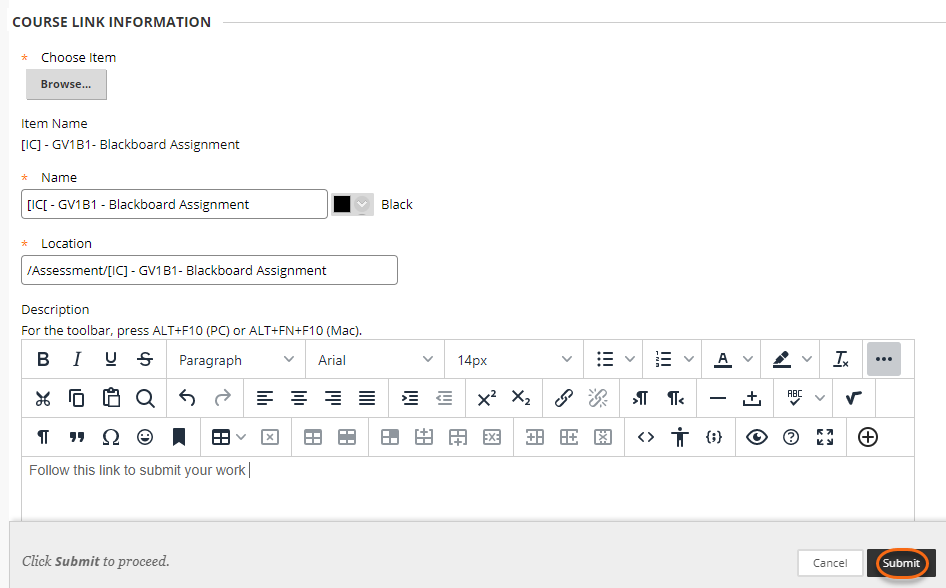 Press Submit to save your changes.
The icon displayed next to each link will reflect what is being linked to e.g. in this screenshot the links point to
a Blackboard assignment
a Turnitin assignment
a content area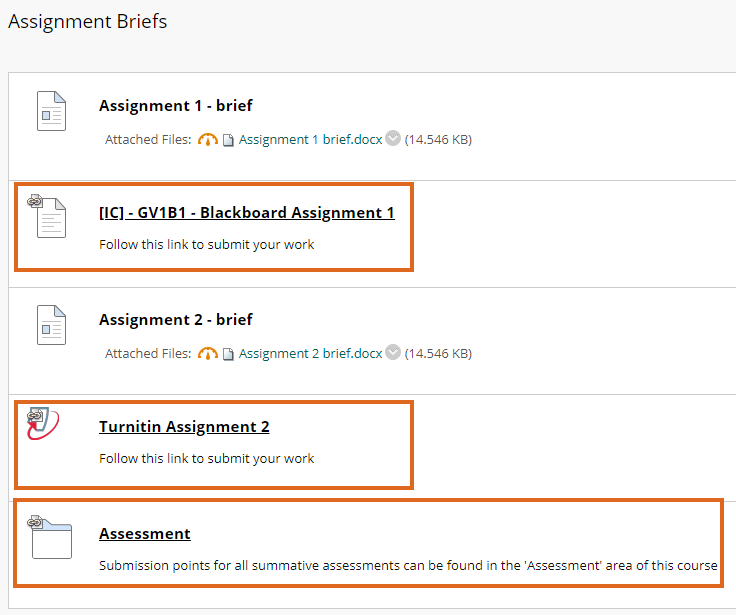 When a user clicks on a link they are taken direct to the relevant item or area.
Further information on the Blackboard Help site: Link to Content and Tools
---
Page last updated on November 23, 2020 by taralehane
---