Introduction
The Turnitin App allows you to mark away from the computer, with the ability to download individual assignments for marking offline.  This could be of interest if you are marking whilst commuting or travelling for work.
The app features:
Offline marking
Speech to text (iPad keyboard)
Easily record Voice Comment
Equivalent marking features to desktop version
Suitable for individual markers
Add a class
Once you have set up the App on your iPad, you can add your classes by generating a code emailed to you from the desktop version.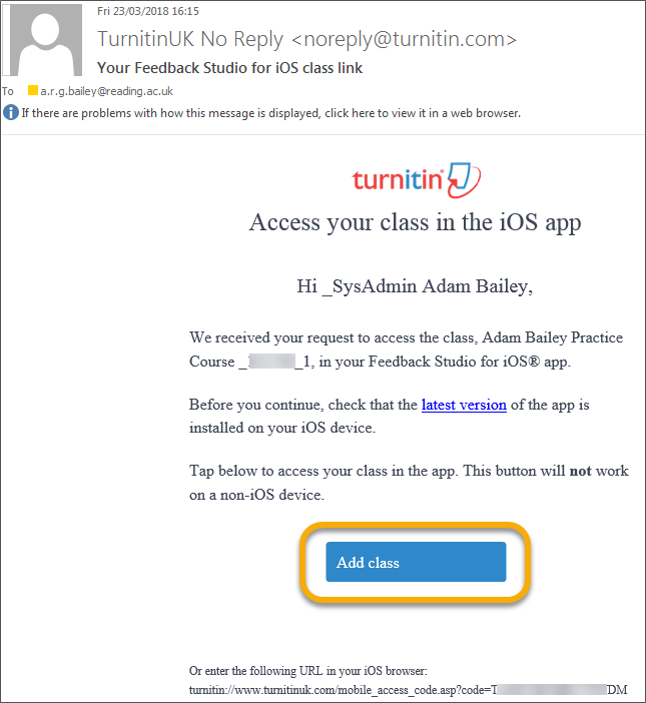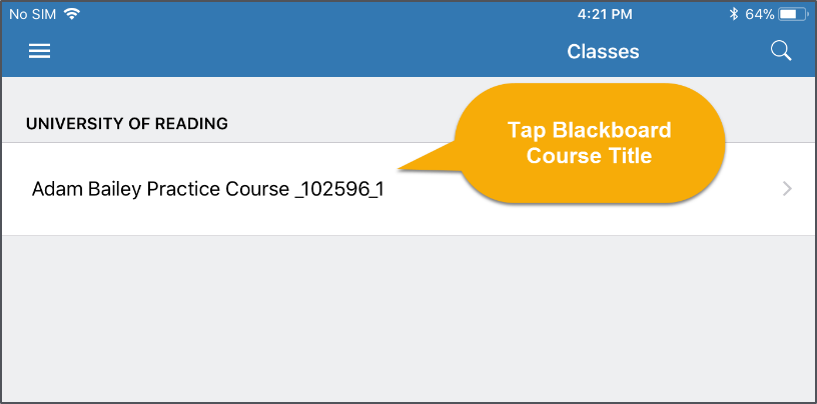 Once you have done this, you can see the list of Turnitin courses > List of assignments.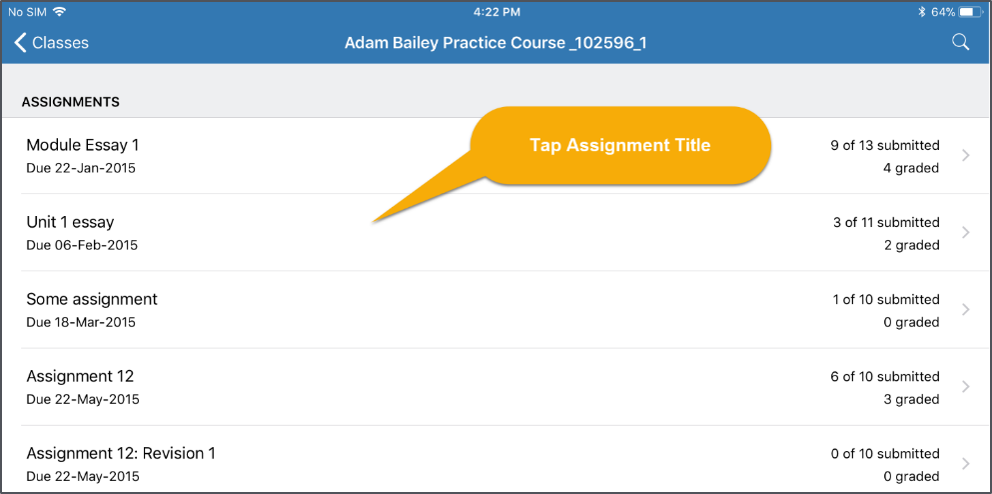 The Assignment Inbox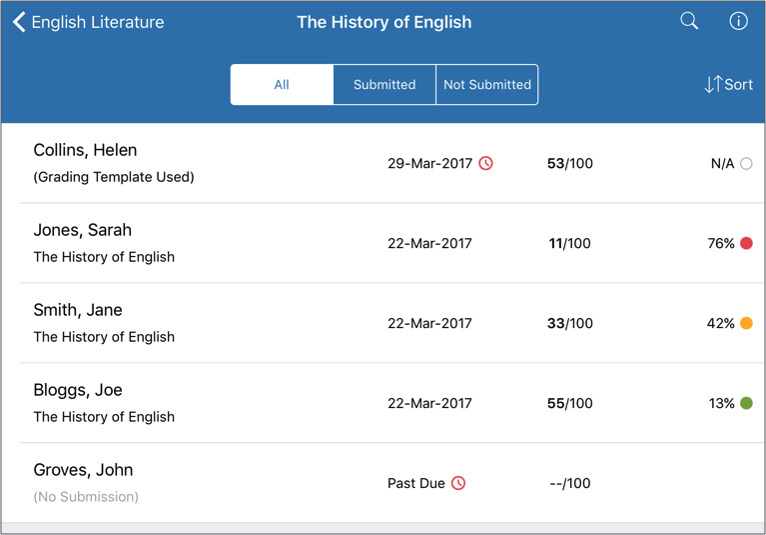 Download individual papers for offline marking.

Click a paper to mark it.  You have the same functionality as the desktop based Feedback Studio – note the tool bar is a long the top not side.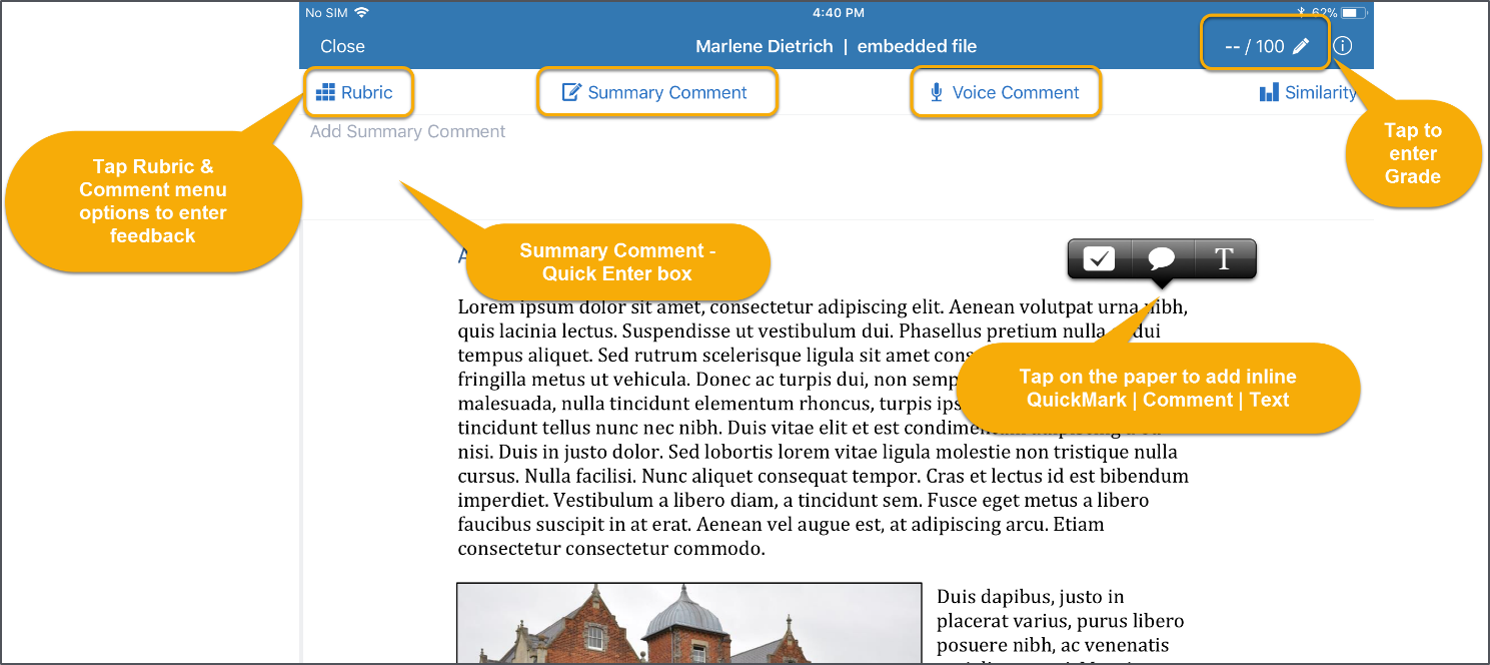 The Similarity Report
Tap 'Simlarity' to switch on the report and see the match summary.  You can see the break down of sources the paper has highlighted.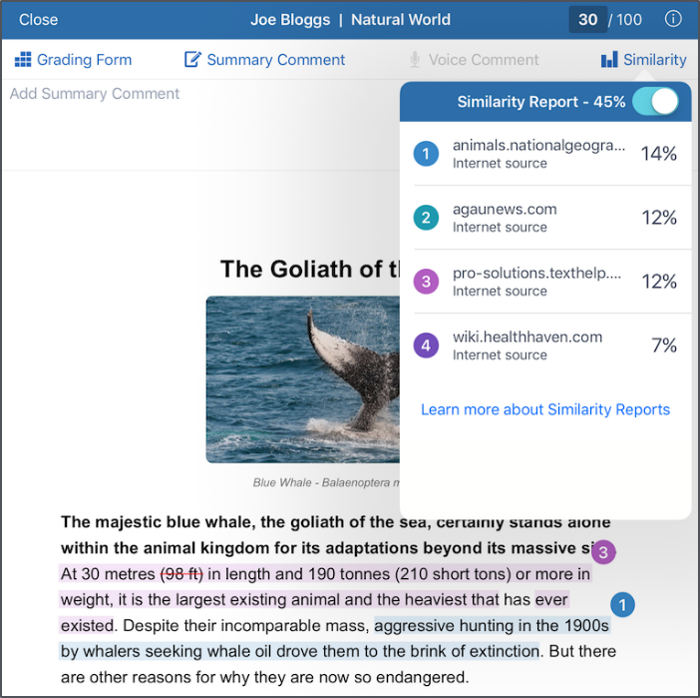 Click on the source to bring up more information.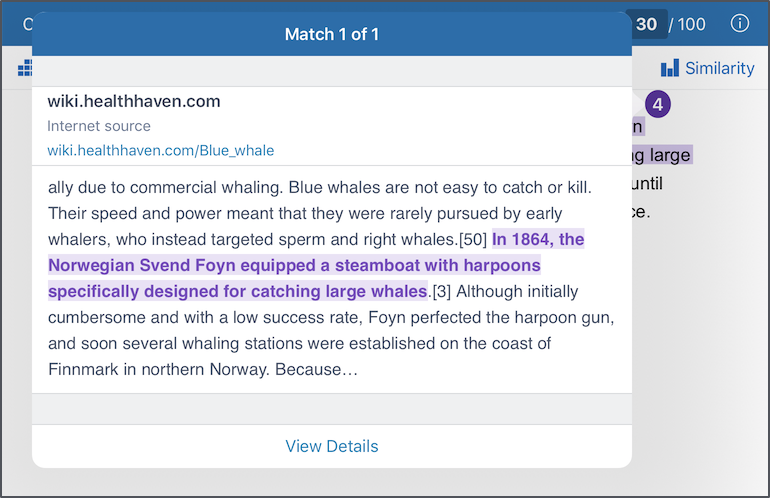 Syncing Papers
Changes are sync'd every 5 minutes, when you are connected to the Internet. If you have been working Offline, changes are sync'd automatically when the iPad re-connects to the Internet.
To sync marked papers on demand, click Classes page > Menu icon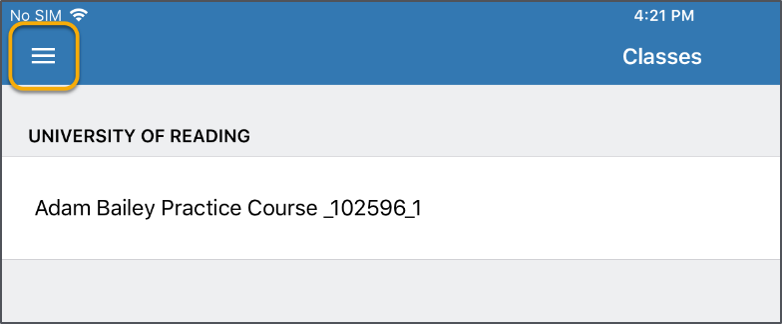 Click Sync Now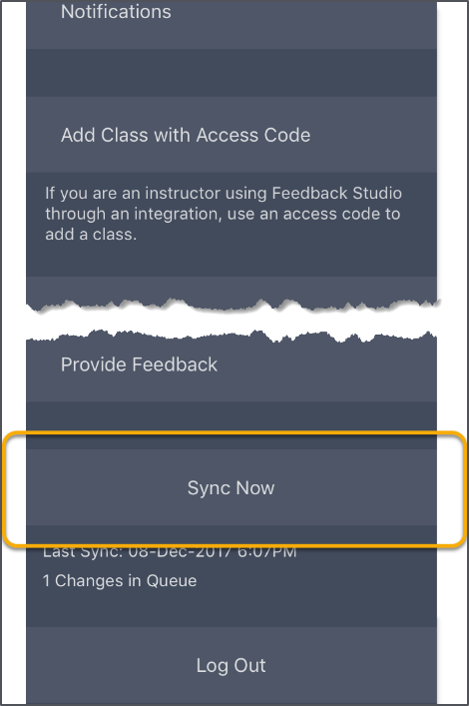 When you have finished your batch of marking you can Log Out.


This will clear all the data so remember to Sync your papers beforehand.
Turnitin iPad app: Setting up the app
Turnitin iPad app: Hints and Tips
---
Page last updated on October 29, 2019 by andyturner
---