We do not expect to licence the Campus Pack tools beyond the 2020/21 academic year. Please contact us via the Service Desk for advice on alternative solutions.
The Personal Learning Space (PLS) or Portfolio allows students and staff to see all of the Campus Pack activities they're a part of. This is an ideal space for students to build a portfolio of their various activities, particularly useful for placements and work-related studies. Here they can:
create new items
share their work with other students or tutors across their courses
enter and edit their personal information
export their activities
see a list of their course memberships
see the content they've created and content that has been shared with them.
This page is made up of various 'portlets', which are boxes containing specific information or sections that can be dragged and moved around the page. You can access the Portfolio from any Campus Pack activity within Blackboard, from the profile menu at the top right-hand corner of the page: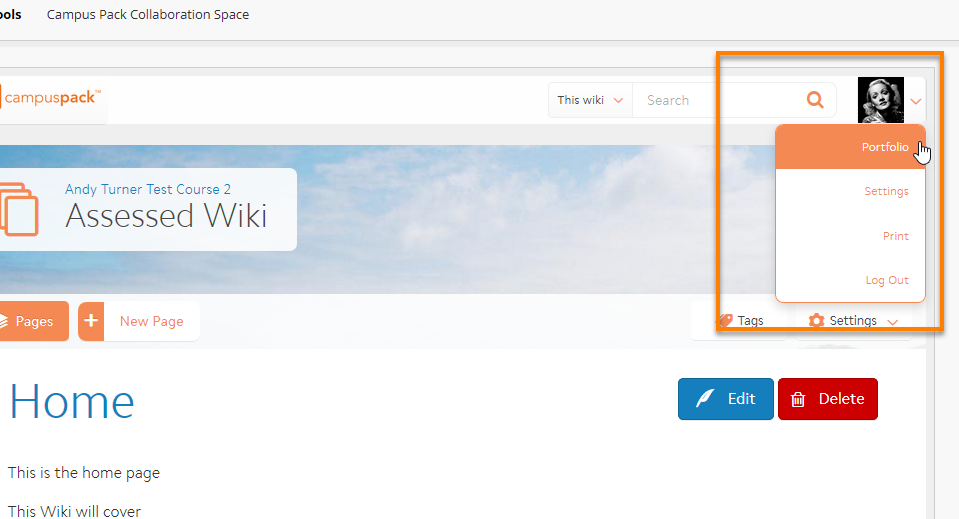 As an instructor, you can access your personal learning space through Blackboard, by accessing any of the Campus Pack links listed in the tools menu, in any course content area: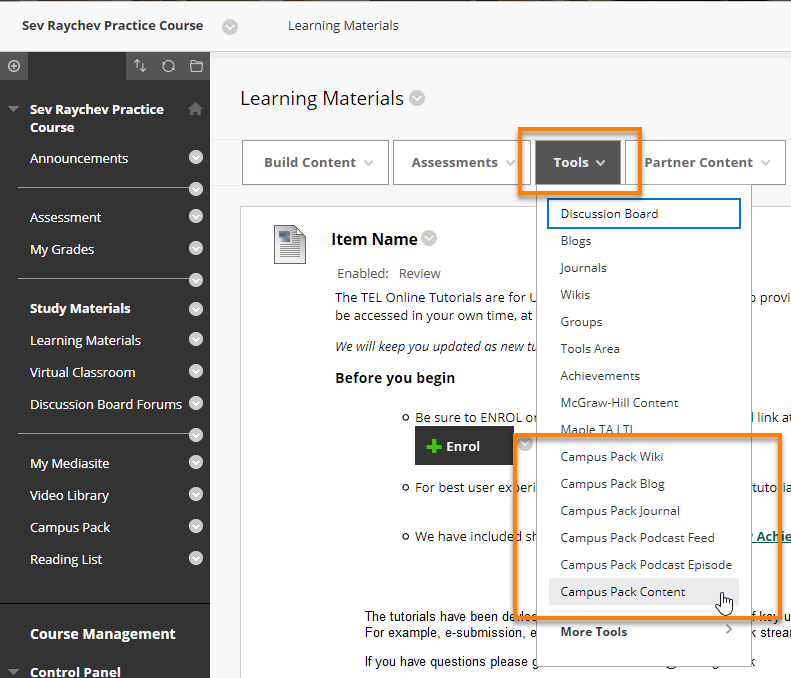 There is no need to create an activity; just by clicking on one of the tools you'll see a page where you can access your profile menu and manage your account.
NB: Students can only access their personal learning space through a Campus Pack item (wiki, blog or journal) that has already been created by their tutor in a Blackboard course. Once they open the link to that activity, they can then access their personal account.
For guidance on how to manage your portfolio, see the Campus Pack guide on Personal Learning Space.